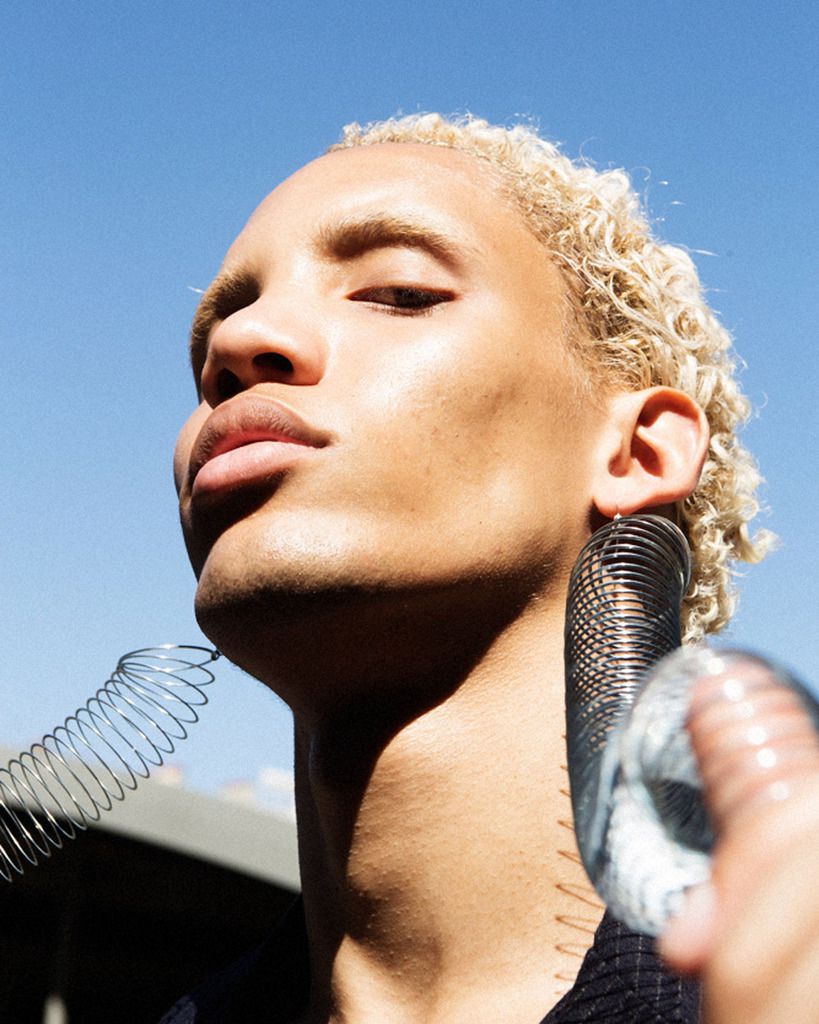 NINAMOUNAH brings an ode to the pure animal, the human in its natural form. Peeling off the heavy layers of culture to release what lies underneath; our instincts.Melting clashes and contrasts into new shapes that are extremely masculine, extremely feminine and everything in between. A threesome of leather motor suits, french corsetry and pinstripe tailored suits.
NINAMOUNAH presents the pure, liberated human. The collections strip back layers of culture to redefine conventions and stereotypes. Combining the machismo of leather motorcycle suits and the pinstriped attire of contemporary alpha humans with French corsetry to restrain the dark and aggressive sexuality of our humans.
Creating a tension between the previous and renewed function of the material. To break free from cultural codes and shed a light on the inner animal that lives inside each and every one of us.