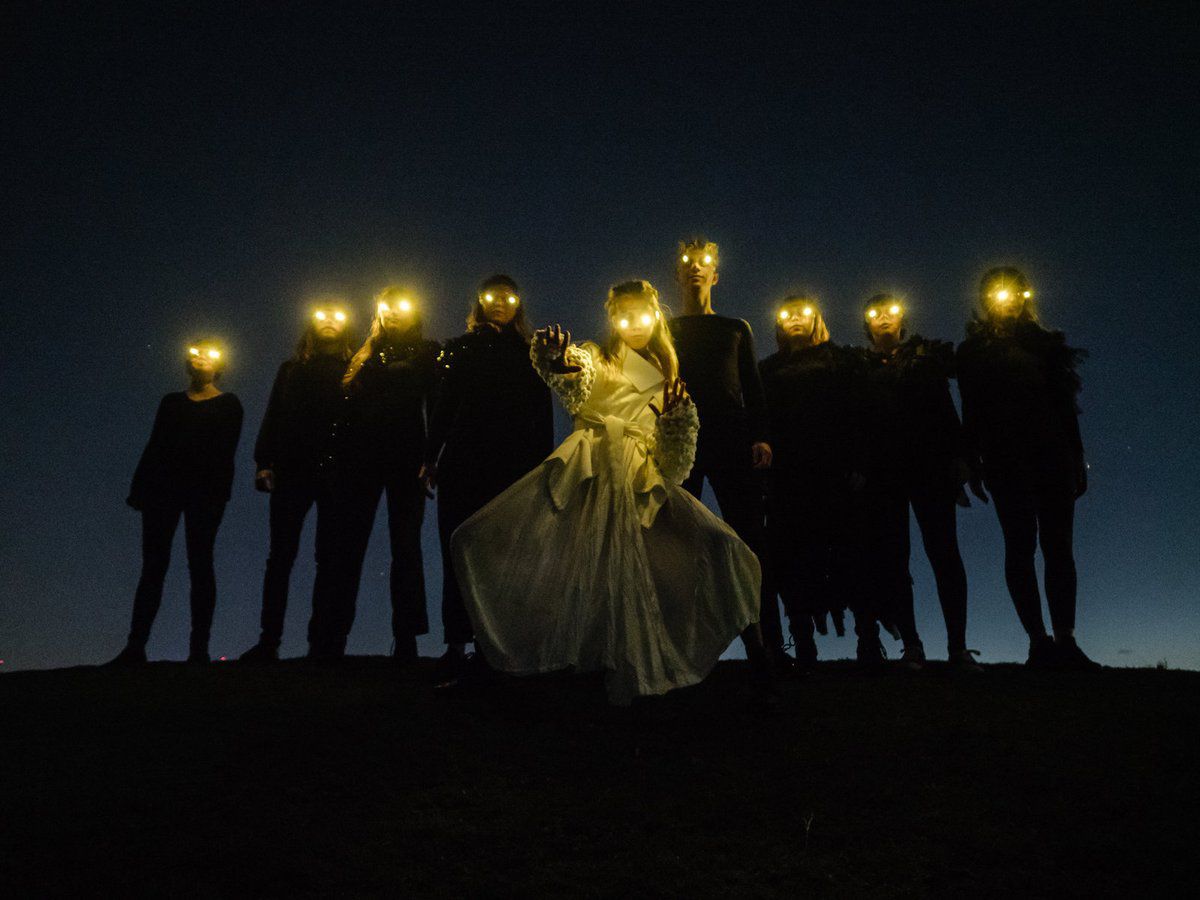 She's one of the most exciting names in Australian indie music, Woodes today sharing an orchestral remix by Melbourne producer Flower Head of her acclaimed hit 'Dots', coinciding with the one year anniversary of the tracks release.
Woodes discussed her love of arrangement saying, "I came into producing and writing music from an orchestral/choral background, having been an orchestral percussionist throughout high school, playing with AYO's Young Symphonists, Barrier Reef Orchestra in Queensland and in orchestra pits for stage shows. I've always loved classical music and was drawn to that when I studied composition, myself. For the music I write and produce as Woodes I try and create cinematic world to take my listeners to another place. The film clip that accompanied Dots was a quest for connection, through a range of different landscapes around Australia. Since releasing this song we've toured and put out Golden Hour. I've done a lot of travels with my band. Flower Head reached out to do an orchestral remix of Dots and it felt like the perfect fusion to take an epic track and push it further with live strings. We decided to put it out on Dots first year anniversary. It's such an honour to hear my music reimagined in a world that feels like it could accompany a new quest. I personally can see pirate ships, mountains and vast deserts when I listen."
Violin 1 - Aimee Nguyen
Violin 2 - Helen Bower
Viola - Markus Allport
Cello - Eden Sofarnos
Mixing - Jarrah Bathe

Woodes released her sophomore EP Golden Hour in early 2018 and was asked to perform for the coveted triple j Like A Version in March 2018, putting a Woodes spin on Vance Joy's 'Lay It On Me'. Her latest single 'Change My Mind' was added to full rotation on triple j and recently ticked over a one million plays on Spotify.
After touring with City Calm Down, BØRNS and Asgeir – you catch Woodes heading out for her final shows of 2018, performing at Fusion Festival, The Lost Lands and Beyond Festival. Don't miss the mesmerising sights and sounds of Woodes!