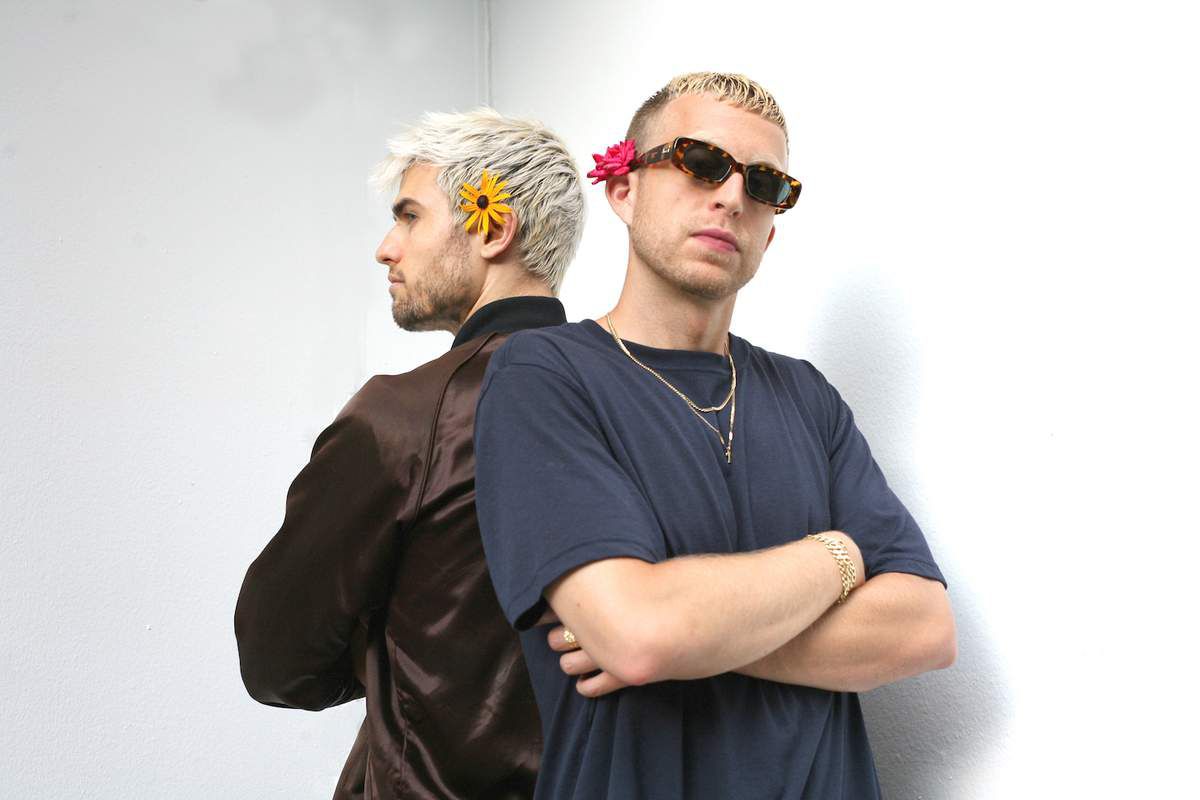 Just recently we were treated to an infectious dance-driven treat called 'good time' by NYC producer warner case, which also featured the vocal stylings of fellow New Yorker, Zak Downtown. warner case hinted that he had more exciting news to share with us very soon, and this week he is coming back to us with a brand-new single called 'heart dance' which features the voice and mad trumpeting sounds of New York-based artist Spencer Ludwig - and that's not all folks.
Both 'good time' and 'heart dance' are also accompanied by two very spectacular Losmose directed music videos, and collectively being branded as the 'good time heart dance' ep. "Both of these tracks started as instrumentals, but I couldn't work out how to finish them. I'm not one for serendipity, but within a few days of writing the instrumentals for both tracks, I coincidentally ran into the people who would end up helping me finish them. Zak I bumped into on the street and Spencer at a party. That's also why I chose to call the ep 'good time heart dance'; it reminds me of Chinatown massage parlor ads, and the spontaneous, unpolished beauty that creates a large part of NYC's living, breathing energy." – warner case
Spencer Ludwig also gives us his insight into the creative process behind 'heart dance'. He describes it as a song that just made him want to dance, and how from that it all felt so effortless and natural.
"I love writing songs that make you want to dance and that is what warner's music is all about. That said it was very important for me to be able to find a new way to say a familiar message. As I was playing around with words, 'heart dance' came to mind as something I've never heard before but was also something I immediately understood. Once the concept was locked in the song virtually wrote itself." - Spencer Ludwig
Since its release in August, 'good time' has collected quite a bit of support from global dance sites such as Dancing Astronaut, Your EDM, Run The Trap & EARMILK, plus it also reached #1 on Hype Machine, and on top of that I have no doubt that it has been responsible for kicking many parties into full swing with its infectious dance sounds. Now warner case is taking it to a whole new level with a double dose of Losmose directed videos - just be careful that your body doesn't go into full sensory overload!
"The idea for this video came from Zak's lyrics "All around the world!". It immediately reminded me of a circus ringleader, and the pacing and swagger of his flow reminded me of a boxer. So Losmose and I thought: "what if he and a dancer were pitted against each other in a surrealist boxing match, as if Fear and Loathing met Rocky?" – and this is what happened…" – warner case
To find out what happens next, click play on the video for 'heart dance'. These songs were written together, they're being released together, and you need to watch them together as well.
"This video continues on from 'good time', as the ringleader steals away with the girl (or does she steal away with him?), romantically dining together with the finest grape juice, cupped pudding, and a dripping, bloody heart, while Spencer Ludwig performs on top of the table… like one of Leslie Nielsen's most vibrant nightmares." – warner case
"Similar to how the combination of the words heart and dance are an abstract way of conveying a familiar message that is somehow inherently understood, the video takes the concept of the song a step further into the abstract surrealist imagination of warner and Losmose." – Spencer Ludwig
'good time heart dance' ep is available everywhere now via AWAL distribution. Press play and enjoy just below !
Video Part 1 - 'Good Time'
Video Part 2 - 'Heart Dance'