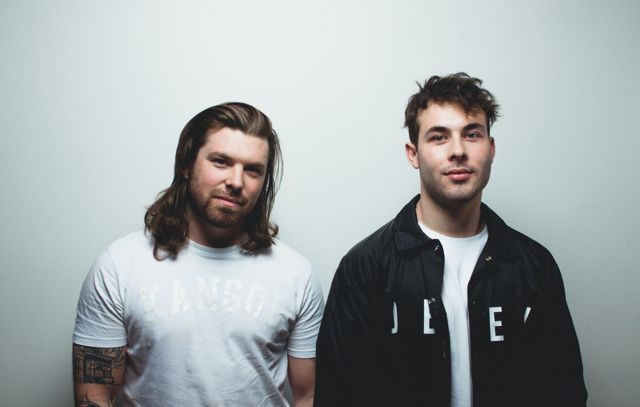 Having been ensconced in the studio recording new material for their forthcoming EP, DJ / producer duo from Quebec City, Canada, Lucky Rose, are pleased to announce details of a brand new electro-soul track 'Lost' featuring the vocal talents of emerging singer-songwriter Jordan Hart.
The band say: "It was great to work with Jordan Hart in studio. He's such a talent. We had these guitar chords that we really wanted to use for the track, Vince played it to Jordan and Emery Taylor (songwriter/producer) and they started working around that idea. The song talks about how our generation who don't want to be stuck in the same 9 to 5 lifestyle as our parents. We really wanted to bring out the emotion of the lyrics and that feeling of wanting to stop everything you are doing just to be with someone."
Lucky Rose released their first original song, "The Way You Want Me" ft. Yan Etchevary. The single quickly took off online with features on blogs and YouTube Channels such as The Vibe Guide. The online buzz catapulted the song onto radio where it climbed the Billboard Top 40 and Hot AC charts in Canada. Lucky Rose returned with their follow-up single "Wild One", a collaboration with the talented producer/singer, Tep No. The earworm single quickly became their biggest streaming song with tens of millions streams and supported by radio stations across Canada and Russia.
Lucky Rose's fresh pop sound is set for a promising future with numerous singles to come and an EP in the works with leading dance music label, Ultra Music. Stay tuned ! Press play and enjoy the track just below !