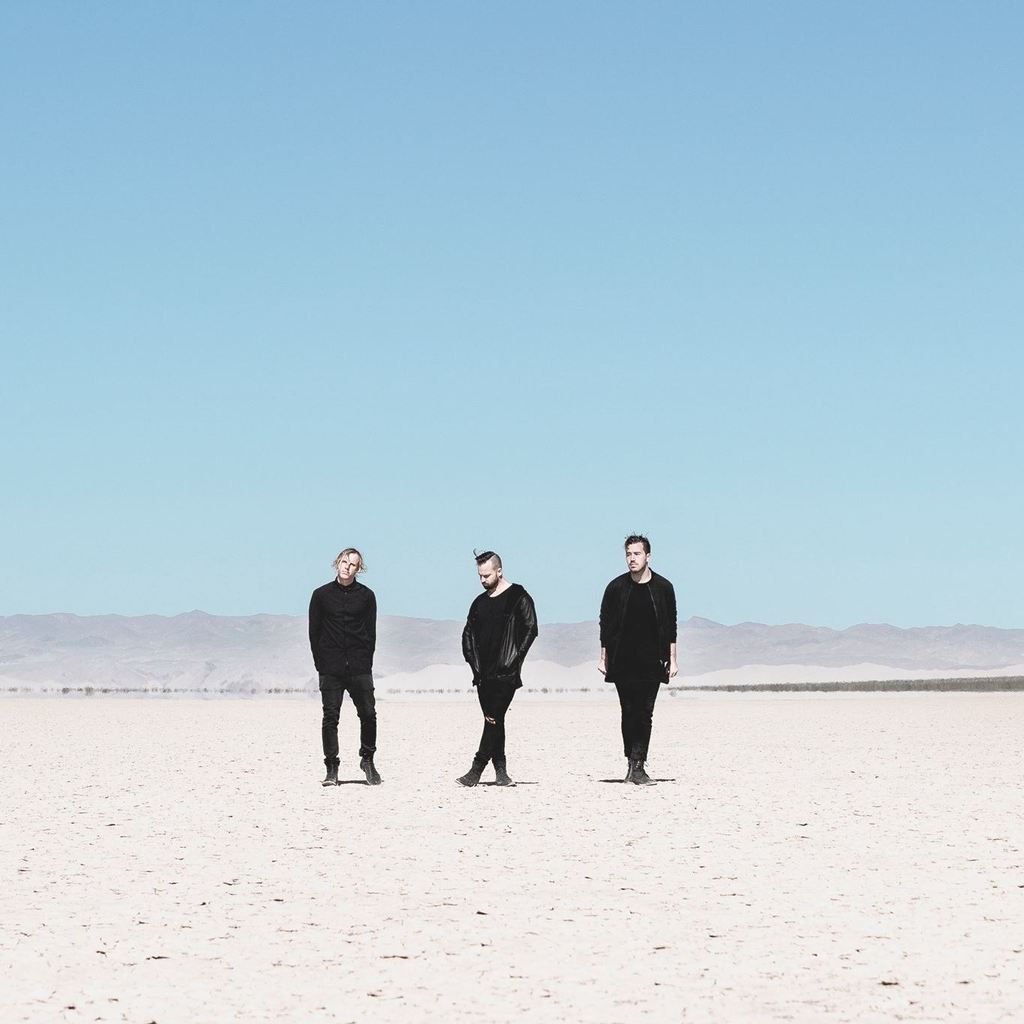 RÜFÜS DU SOL have just announced an absolutely massive Australian tour. Check the dates below. Press play and enjoy the last album.
What a huge week it's been for Australia's own RÜFÜS DU SOL. After dropping their anticipated third LP Solace, the trio announced their biggest Aussie tour yet. To graciously satisfy the demand from their eager and loyal fanbase, the guys have announced second shows in Melbourne at Sidney Myer Music Bowl on Valentine's Day Thursday February 14, Perth at Fremantle Arts Centre on Sunday February 24 and Brisbane at Riverstage on Sunday March 3. Massive venues, massive tracks; this tour is set to be the Aussie live music event of the new year.
Blown away by the intensity of the swift sell outs, the band are even more pumped to bring their tour to home shores, with Tyrone Lindqvist enthusing, "It felt strange not to play in Australia for so long, but we wanted to come back with an entirely new show for everyone on our own terms. We never even anticipated having this many people want to come and see the show, we are legitimately blown away, we got the news right as we stepped on stage for the first show of the Solace tour. We walked on thinking about how exciting these shows at home are gonna be. Australian crowds are amazing to us."
Solace follows RÜFÜS DU SOL's previous two platinum-certified albums ATLAS and Bloom, and is an album that is as sonically rich as it is emotionally intelligent. The Australian three-piece, comprised of members Tyrone Lindqvist, Jon George and James Hunt, have explored new territory on Solace; born out of a particularly poignant period for the band, it tackles heavier themes such as the pain of loss and the persistence of memory. This is unequivocally the group's most sophisticated work to date.
The Australian Solace tour follows a rigorous two-year world tour which saw the band perform everywhere from legendary California festival Coachella, to Serbia's EXIT. This intensive period of touring helped pave the way for the Solace live show, crafted through years of varied live experience for the band. Giving fans a rare insight into what to expect for the upcoming tour, Tyrone says, "This new show has allowed us to be able to take people on an inner journey and to get lost in the depths of Solace. It's the most ambitious live experience we've put together yet."
The brand new live show will push the band's on-stage abilities to new levels. With an emphasis on jamming and live improvisation, the trio will bring the magical spontaneity of their studio process to the stage in an unprecedented format. Bringing a host of new analog gear into the fold, as well as a revamped visual setup, the new live show will allow for each RÜFÜS DU SOL performance to be sonically distinct. Of the upcoming shows, Jon says, "Some of our favourite moments have been at these outdoor venues. These live experiences just bring everyone together - whether you're losing your friends, or finding new ones, but being so content in dancing and connecting with the music and the band on stage. We really hope to bring those moments and create that emotional connection over the summer."
RÜFÜS DU SOL SOLACE INTERNATIONAL TOUR
- NOV 09 I THE COMPLEX _ SALT LAKE CITY _USA
- NOV 10 & 11 I THE FILLMORE AUDITORIUM_DENVER_USA
- NOV 13 I FIRST AVENUE_MINNEAPOLIS_USA
- NOV 14 I ARAGON BALLROOM_CHICAGO_USA
- NOV 15 I ROYAL OAK MUSIC THEATRE_ROYAL OAK_USA
- DEC 05 I MELKWEG MAX_AMSTERDAM_NETHERLANDS
- DEC 06 I LE TRABENDO_PARIS_FRANCE
- DEC 07 I BÜRGERHAUS STOLLWERCK_COLOGNE_GERMANY
- DEC 08 I ASTRA KULTURHAUS_BERLIN_GERMANY
- JAN 01 I THE DOMAIN_SYDNEY_AUSTRALIA
RÜFÜS DU SOL SOLACE AUSTRALIAN TOUR

- TUE 01 JAN | FIELD DAY, SYDNEY NSW | 18+
- THU 14 FEB | SIDNEY MYER MUSIC BOWL, MELBOURNE VIC | ALL AGES **NEW SHOW ADDED**
- FRI 15 FEB | SIDNEY MYER MUSIC BOWL, MELBOURNE VIC | ALL AGES **SOLD OUT**
- WED 20 FEB | ADELAIDE ENTERTAINMENT CENTRE, ADELAIDE SA | ALL AGES
- FRI 22 FEB | FREMANTLE ARTS CENTRE, PERTH WA | 18+ (MINORS MAY ATTEND WITH SUPERVISING ADULT) **SOLD OUT**
- SUN 24 FEB | FREMANTLE ARTS CENTRE, PERTH WA | 18+ (MINORS MAY ATTEND WITH SUPERVISING ADULT) **NEW SHOW ADDED**
- SAT 23 FEB | 3 OCEANS WINERY, MARGARET RIVER WA | 18+
- SAT 02 MAR | RIVERSTAGE, BRISBANE QLD | ALL AGES **SOLD OUT**
- SUN 03 MAR | RIVERSTAGE, BRISBANE QLD | ALL AGES **NEW SHOW ADDED**