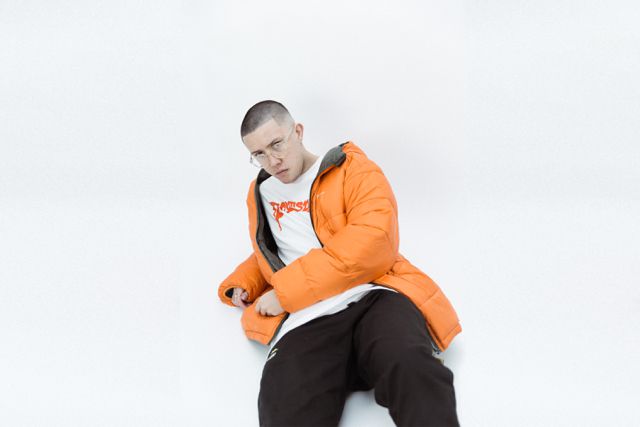 'Shoulda Known' is an uplifting and energetic track that is full of International flavour, combining neo-soul with elevating Australian-style RNB and is the latest indicator that Billy is forging new territory here and abroad. 'Shoulda Known' was written by Billy Davis, KYE and Matt McGhee and produced by Billy Davis, Fossabeats and Louie Lastic. The track was mixed by Jamie Snell (Nao, Mura Masa, JOY, MØ, Dua Lipa) and mastered by Chris Gehringer (Vince Staples, Leon Bridges, Drake, Rihanna). 'Shoulda Known' is the first single off Billy's forthcoming album, anticipated in 2019. Of the track, Billy explains:
"All this music stuff happened so fast and I'm incredibly thankful and blessed for all the opportunities. But I know along the way I made some mistakes. I prioritised things I shouldn't have and hurt people important to me. In the lead up to my album, which is a tell-tale lesson about everything I've learnt, 'Shoulda Known' is a cry from myself. It's about acknowledging that I made mistakes and learning from them."
Billy Davis's unique sound, positive approach, and sheer drive has piqued the interest of many international artists, who have become not just contemporaries but friends. He's collaborated with the likes of Goldlink and Brockhampton, music directing and performing with them both on triple j's Like A Version, as well as music directing and performing in Goldlink's NPR Tiny Desk. Meanwhile, Denzel Curry appears on standout track 'Goldfish' from his debut album, A Family Portrait, released late last year. Along with building up a global network of creative collaborators, Billy has shared the stage with Anderson Paak, NoName, Thundamentals and Blackalicious, played at Australia's most recognised festivals including Let Them Eat Cake, Golden Plains, Laneway Festival, and Lost Paradise, and received accolades from Hypebeast, High Snobiety, LNWY, Acclaim, Purple Sneakers and Red Bull Music, just to name a few.
Billy's musical inklings began young. Born in the western suburbs of Melbourne, he was raised by his single mother after his father tragically passed away when he was only three. It was another leading figure in his upbringing—his uncle—who first exposed him to artists like the Doobie Brothers, the Bee Gees, and Boney M. These artists, combined with the gospel that he grew up listening to at church, formed his musical foundations from an early age, which you can still see shine through in his eclectic, barrier-less approach to making music. A musical juggernaut, Billy's band The Good Lords is constantly evolving, morphing, and expanding, and features up to 11 members on stage at any given moment. Collaboration, with his band and other artists, it at the heart of everything he does.
Last month, Billy Davis was invited to perform for Prince Harry, Duke of Sussex and Meghan, Duchess of Sussex at a reception at Government House that involved young Victorian leaders and community members.