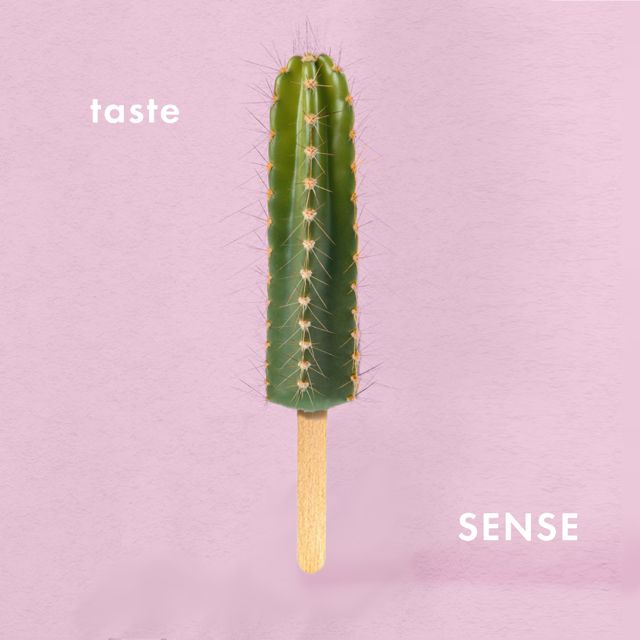 Avant-pop collective Sense are pleased to announce details of a brand new visual for 'All Mine' taken from their new 5-track EP 'Taste' released through Nettwerk Records.

They say: "After the release of our song All Mine, a song from our EP Taste which came out in October, we wanted to give a visual aspect to what the song meant to us. All Mine is part of the sensory story behind Taste. It tells the story of a world we discovered in the US: with an abundance of sweetness and cultural institutions like the classic diner. The plucking sounds of All Mine are shocks of sweetness hitting the tastebuds, and the aesthetic of the video encapsulates the atmosphere of the music and the experience we lived abroad. We made this video in the YouTube Studio at Chelsea Market in New York. Along with our wonderful friends from Eleven, we gathered a wonderful team of UPenn friends and recorded it in a studio with amazing, sweet and energetic dancers. The video turned into a live performance with powerful dance performances and love story of dancers at a retro 70 dinner. We had always dreamt to record something in the vein of 'Back to the Future'".

The band explain the EP: "After exploring each sense with our previous EP 'Esper', we wanted to land on a specific one, Taste. Each song was created with the idea to describe one of five distinct tastes (Salty, Sweet, Bitter, Umami and Sour) whether it be in the instrumentation, the lyrics or features. The inspiration of this EP came from new discoveries of territories, and genres of music as well as encounters with wonderful artists across the world."

Sense is the musical brainchild of three French engineering students – Matthieu, Paul and Marius. They recently shared two tracks from the new EP, 'There Goes My Heart (feat. Holmsey & Rory McKenna)' and 'I Like It'. Both tracks relate to the five different senses. Similar to the hard to describe flavour of umami, 'There Goes My Heart' is about a main character that doesn't know where to settle and is lost in a relationship. 'I Like It', speaks about a relationship that will sour yet both people choose to stay together despite the troubles.

The concept behind the name and music is based on the 5 human senses: taste, touch, smell, sight and hearing. 2017's debut EP Esper (Extra-sensorial perception), served as an introduction, with each song embodying a different sense. Since 2017, the band has released two viral tracks – 'Last Cigarette' and 'All Mine' – that have 8 million+ combined streams on Spotify and Youtube. The band aims to have each following EP focus on a specific sense and emulate its characteristics.

Matthieu, Paul and Marius each perform live sets in their home cities (Lyon, Paris and New York). Each member performs their interpretation of the song via differing instrumentation and/or visuals, giving each listener a unique experience. Marius recently performed a set as part of Bastille Day in New York City at 3:45PM on the outdoor stage set up at 60th and Park Avenue in July.
Other songs on the EP include "Taste" (salty), "First Time" (bitter) and "All Mine (feat. Eleven)" (sweet). sThe EP was recorded, played, mixed and mastered by Sense in Lyon (FR), Paris (FR), Rennes (FR), New York and Philadelphia.
More great tracks to discover here. Stay tuned !