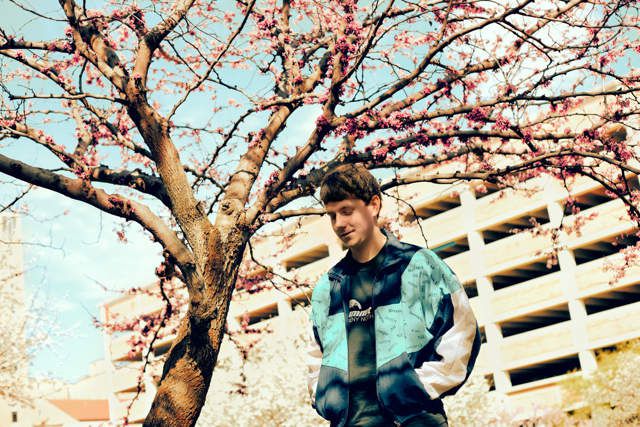 EMBRZ (Jack Casey) kick starts the new year with a brand new video for 'She Won't Let Me Down' featuring Leo Stannard, an acoustic version of the track and a cool club house remix by rising Canadian producer French Braids, released via Ultra Music.
Jack details the video: "It was really cool to get a music video made for this song. I feel music videos are making a big comeback, and having something visual to accompany a song adds another layer of emotion to a song. I'm a big believer in leaving art open to interpretation especially with music videos, so won't get into the story or meaning behind this".
For the acoustic version, Jack adds: "This song was originally written on piano, myself and Leo loved the early demo and felt it would have been a shame not to release a stripped back version. Still manages to capture the emotion of the song, but in a different way".
About the remix, he says: "I love what French Braids did on this tune. He managed to turn a sad song into something upbeat and summery".
'She Won't Let Me Down' sees Jack collaborating with Leicester based artist Leo Stannard, whose Black Butter / Sony EP 'Free Rein' drew positive comparisons with Damien Rice, Bon Iver and Ben Howard. The new single follows on from EMBRZ's recent singles, 'Close 2 U' featuring Aussie new comer Harvie and 'Like It Or Not' featuring US duo joan. These tracks and his 2017 EP 'Progress', caught the attention of tastemaker press like Clash, This Song Is Sick and Wonderland, describing 'Heartlines' from the EP as "destined to be your go-to song to listen to as the sun sets on warm summer nights."
Over the few short years that Jack has been producing music as EMBRZ, he's notched up an impressive tally of achievements, remixing Ellie Goulding's "How Long Will I Love You" (currently on over 6.6 million plays) and then The 1975's "Settle Down" (currently on 3 million) the following year. Continuing that run, last year Jack turned out a stunning, blissful remix of Carly Rae Jepsen's "Run Away With Me" - a remix so good her label couldn't say yes fast enough and which ultimately became the official remix for the track. Since then, he's been uploading a steady stream of tracks and Hype Machine #1's, including well-received cuts like "Home", "Lights" and then "Breathe" in 2017.
'She Won't Let Me Down (Acoustic version)' will be released on 18th January and the French Braids Remix will be released on 1st February through Ultra Music.