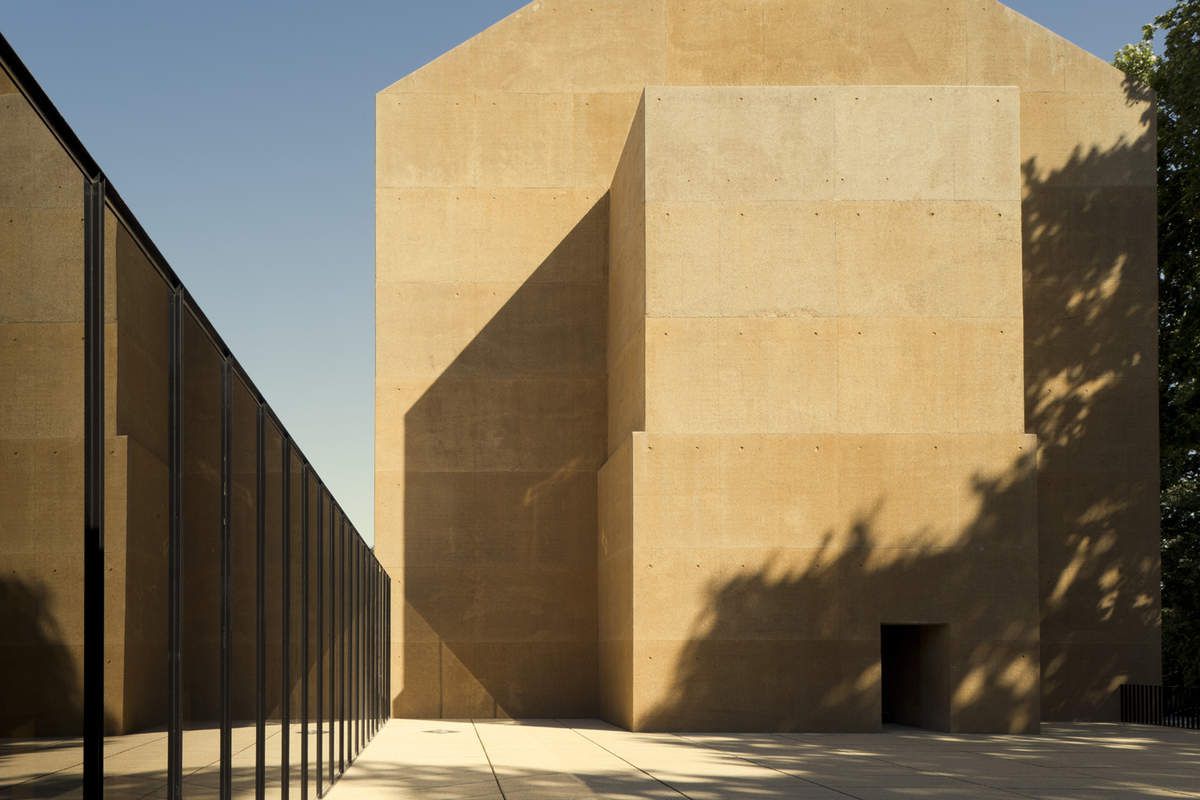 The Thalia Theatre was opened in 1843 by the Count of Farrobo. At the time it was on the outskirts of 19th-century Lisbon, facing the palace and gardens of the former Quinta das Laranjeiras estate. A lover of the arts, the count used it for theatre and opera productions and to hold extravagant parties featuring aristocratic luxuries and members of the court. A re destroyed the building and all its carved wood adornment, mirrors and chandeliers in 1862. For almost 150 years it lay in ruins.

To consolidate the existing walls, the exterior was covered in exposed-aggregate concrete. The ruins served as lost formwork, whilst the concrete skin reconstructed the theatre's stage and auditorium volumes. The ruin's interior was left intact, showing all the marks of passing time. Minimal infrastructures create an arena that can adapt to diverse uses: exhibitions, conferences, concerts or stage productions.A new body, on a single level, houses the support services: admission, services and cafeteria. This glass pavilion anks a small square and serves to frame the primitive construction of the theatre. The entrance is via the original lobby, which is rebuilt in a 'neo- classical' style that includes a ribbed frieze and new stone masonry in local limestone. Outside, the peristyle and marble sphinxes were restored. The inscription Hic Mores Hominum Castigantur was re-added to the façade.

The renovation of the Teatro Thalia reinstates the presence of the past as a space for fantasy, imagination and life in the city.
Architecture: Gonçalo Byrne, Patrícia Barbas & Diogo Lopes
Collaborators: Hugo Ferreira, Jan Vojtíšek, João Neves, Lígia Ribeiro, Luca Martinucci & Tânia Roque
Structures: AFAconsult
Electrical Installations, Telecommunications and Lighting: Raul Serafim e Associados
Mechanical Installations: Natural Works
Location: Lisboa, Portugal