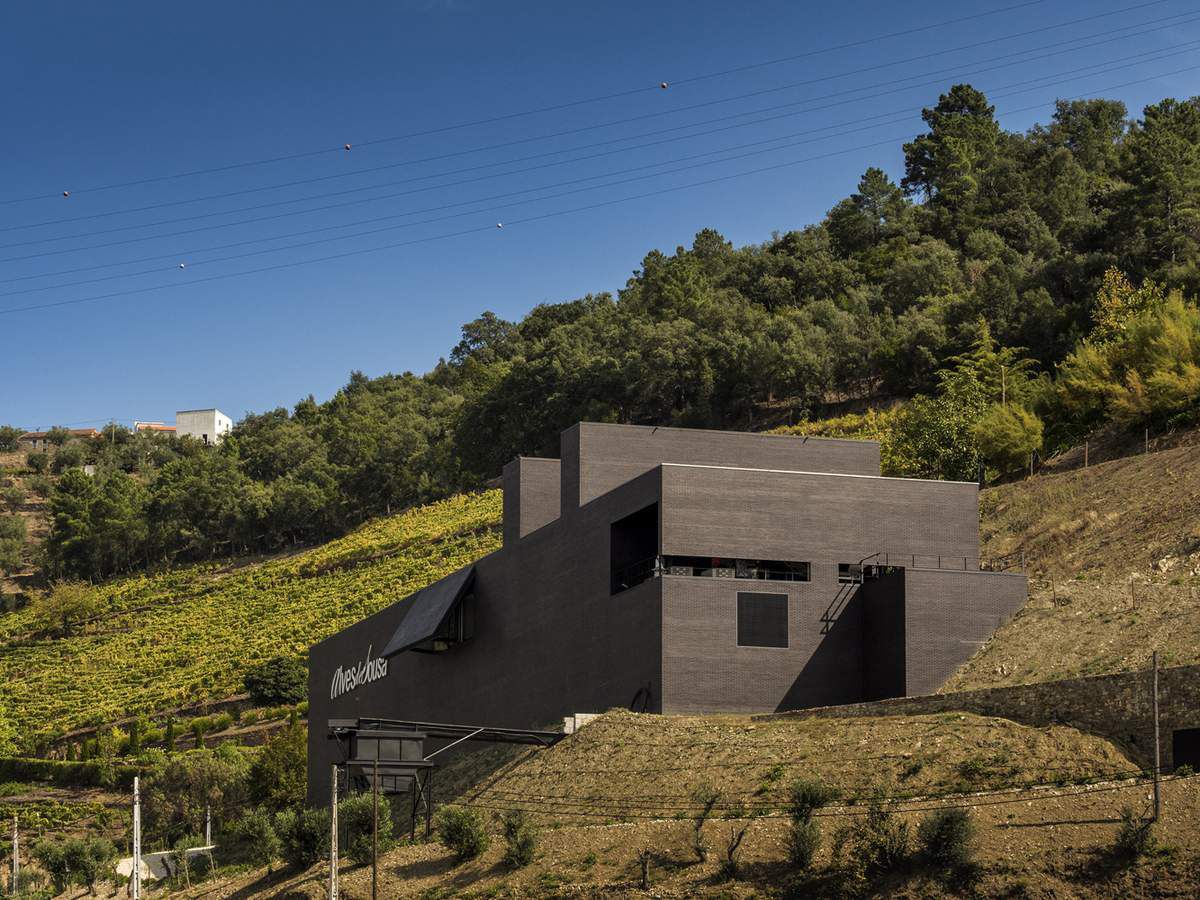 An icon for Douro/Porto wines. This black winery conceals, like a bottle, the treasures that are the Alves de Sousa wines. The grape delivery area, overlooking the vineyard landscape below, intentionally makes the connection between the territory – the Douro – and the beginning of the winemaking process. The same level also contains, practically merged, the areas with the wine presses, vats, laboratory and bottling area, re ecting the logic that each element complements the other with great precision. The casks perform their prolonged task in the tempered shade of the underground level. The schist flooring in the shop and tasting room also reflects the brand marketing.
Architecture: António Belém Lima > www.bellemlima.com
Collaborators: Duarte Silva, Sofia Lourenço, Joana Borges and Francisco Seixas
Expertise: Norvia – Consultores de Engenharia sa
Year: 2014
Location: Santa Marta de Penaguião, Portugal
Photo: FG+SG
(PT)
Um ícone para os vinhos Douro-Porto de Alves de Sousa. A adega negra esconde, como uma garrafa, o tesouro dos vinhos Alves de Sousa. A recepção-de-uvas, debruçada sobre a paisagem vínica, liga intencionalmente o território-Douro ao início da feitura do vinho. Lagares, inoxs, laboratório e engarrafamento fundem-se em transparências mútuas, exibindo a lógica de que tudo se complementa com precisão. As barricas fazem o seu trabalho moroso na penumbra de salas abaixo da terra. Em chão de xisto, na loja e sala de provas inicia-se o marketing da marca.