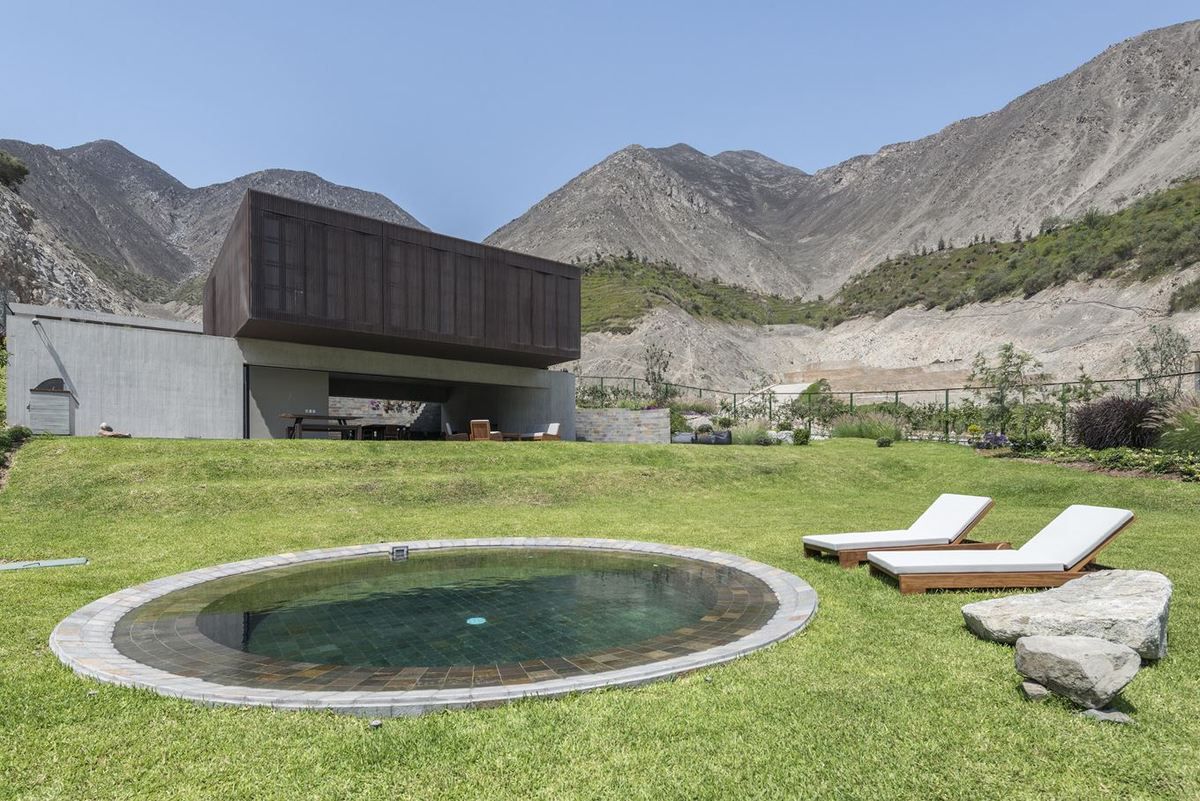 'This project is conceived with the premise of minimizing its impact on the environment, looking for the house to be perceived smaller than it really is. For this, the lower level of the house (which contains the social and service areas) is semi-buried and it is given a rustic and organic treatment, since it is the level that physically relates to nature, while in contrast, the upper level, the one that contains the bedrooms, is considered as a pure block (completely covered in wood) apparently simply resting on the ground.
The first level (level of income to the project), which contains the bedrooms, is presented as a large wooden box resting on the ground. Taking advantage of the height from this level you have, the bedrooms become a sort of viewpoint from which you can see both the lagoon and the stream. The lower level contains the areas, social indoor, social terrace and service. While in the first level is the sleeping area.' The architect, Martin Dulanto
More incredible private houses to discover HERE.
Architect: Martín Dulanto Sangalli > martindulanto.com
Project manager: Miguel Gutierrez.
Collaborators: Raúl Montesinos, Jose Cepero, Gabriel Tanaka, Dora Gonzalez.
Location: La Quebrada Condominium, Cieneguilla, Lima - Peru.
Land area: 1871.34m2
Covered area on the first level: 171.95m2
Covered area in the second level: 200.18m2
Structural Engineer: Jorge Avendaño
Year of design: 2016
Photography: Renzo Rebagliati