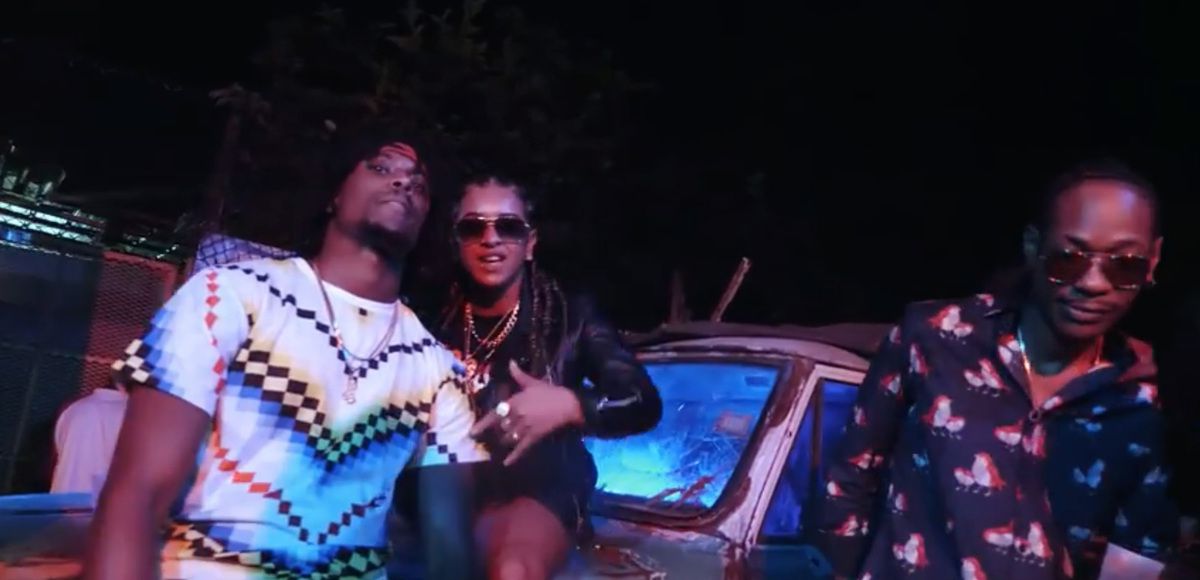 Avoid the blustery weather by submerging yourself in some good music! Put the heating on full blast, make yourself a hot drink and take out some time to check out the vibes-a-plenty scorcher 'Chauffeur' courtesy of Cyanide who linked up with Paigey Cakey and S Wavy. Envision yourself in the Caribbean soaking up the party vibes 'Chauffeur' will take you to that destination.
Cyanide has been staking out the UK music scene for a number of years but with his latest release 'Chauffeur' alongside Paigey Cakey and S Wavey, he's making a breakthrough to a whole different level. Dressed head to toe in Jamaican vibes, 'Chauffeur' comes with a wavy Bashment sound. The video itself is set in Kingston and takes in the local Passa Passa street party as the backdrop, teamed with artists, dancers, selectors and even a cameo appearance form UK favourite Cashh(tastic), that make for a true slice of the island, mixed with a twist of the UK.
Originally born in Burnt Savannah before moving to London, Cyanide has deep-rooted heritage on the island, which has always been core to his music and 'Chauffeur' is the perfect example of it. Adding his exceptional production skills to the record is super producer Rymez (Stefflon Don – Hurtin Me, Wiley – Heat Wave), and features from Paigey Cakey and S Wavey add in a sexy, melodic spin plus a portion of the streets.