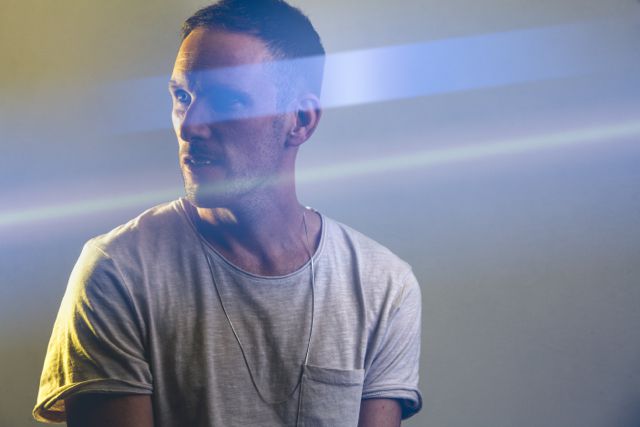 Having been ensconced in the studio working on his new album, electronic producer / DJ / songwriter Attaque (Dominic Gentry) kick starts the new year with a brand new electronic-pop ballad 'Kids' featuring the vocals of Matt Cardle and is accompanied by a stunning visual clip due this February. 'Kids' follows on from Gentry's acclaimed tracks 'Now I'm Gone', 'Don't Leave Me' and 'Over Not Yet' released over the course of last year.
He says: "When me and Matt Cardle were fifteen, spending time skateboarding together and playing in separate grunge bands I don't think we could of envisioned a future where I'd be a former techno dj and he'd be a former X factor winner and that we'd then come together to write an emotional electronic track reflecting on the past called 'Kids'... but we did."
Attaque is an electronic artist whose exhilarating experiments with genre, rhythm and song-writing have seen him tipped for big things by The Guardian, Q, NME and Radio 1. His dance singles, melding two-step garage, minimal house and techno, have been championed by Tiga and Erol Alkan, while his first album, 2014's On Ly Ou came decorated in beguiling details, twinkling bells and vocals, hinting at influences from Burial to Pantha Du Prince and Mogwai.
Gentry, originally from Colchester, has a keen ear for melody, and his music has a disarming emotional power. These qualities have earned him radio play from Lauren Laverne, Huw Stephens, Tom Ravenscroft and Toddla T, while his coruscating live show has graced stages in Fabric, London, at Glastonbury and Secret Garden Party, and around the world at Air Tokyo, Razzmatazz in Barcelona, Social Club Paris and Tomorrowland Belgium.
After extensive touring in 2014, Gentry built a new recording studio at a farm on the Essex-Suffolk border, producing for artists including Belgian techno maven Charlotte De Witte. But dissatisfied with the direction of his own material, in 2016 he set off around South East Asia with portable recording equipment. The inspiration came flooding out, and, now signed to Amplify Recordings, his new record Projection represents a bold new path for the producer.