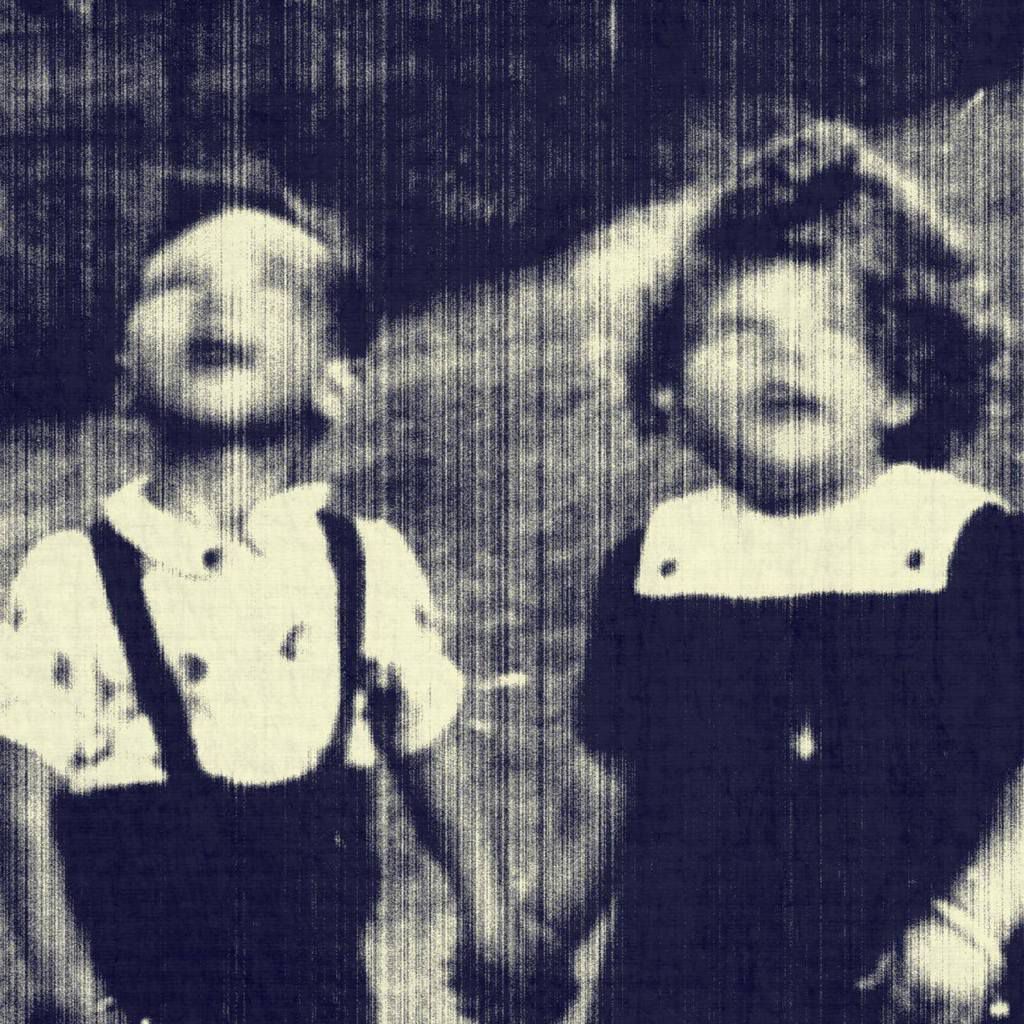 The Truth: GHOST SUNS remain an electro enigma wrapped in a dark ball of mysterious melodic wool. What we do know is this: they consist of a French duo living in London; they are called Lola and Jeremy; and they make lovely fluid synthetic pop songs with deadpan verses and disco guitars and beamingly understated choruses and a frankly killer commercial sheen.
'Testify' is their second panda EP following the 'We Are Not Good People' five-tracker from 2017. The next promo track is 'Down The Hill', an utterly lovely loping tune which aims for the nostalgic nerve. Or, in their own words: "'Down the Hill' is a dreamlike scene, the feeling of passively watching things unfold. In a surreal moment, we sometime just let people and things slip away, but the faded feeling of things past lives on.
"The whole 'Testify' EP was made after A Big Argument broke out. Suddenly we all succumbed to some Derangement Syndrome, and there was a need for a big, liberating shout for one's own freedom ('Why Criminal?'), nostalgia ('Down The Hill', 'Cards On A Bicycle'), longing for love ('Nothing More') and a big, angry shout aimed at those who try to give the illusion that walking backwards is an option. They will not last long anyway…"
Ghost Suns have received copious radio love from Steve Lamacq on BBC 6music and Charlie Ashcroft on Amazing and have played live shows in fashionable Paris and at the hipster joints of the Old Blue Last, The Social and The Victoria. More shows are being planned.
(FR) La Vérité: GHOST SUNS sont toujours une enigme éléctronique, enroulés d'une boule sombre de mystérieuse laine mélodique. Voilà ce que nous en savons: le duo Français vit à Londres, ils s'appellent Lola et Jérémy; et font d'adorables chansons pop fluides et synthetic aux couplets impassibles, aux guitares disco, aux refrains radieusement sobres le tout avec un éclat commercial franchement assassin.
Testify est leur second EP à sortir chez le Panda, après le 5 titres 'We Are Not Good People' de 2017. Le prochain single est 'Down the Hill', un morceau à la boucle complètement charmante qui s'attaque aux nerfs nostalgiques. Ou, comme ils le disent eux-mêmes: "Down the Hill est comme une scène tirée d'un rêve où l'on a le sentiment d'assister passifs aux événements qui s'y déroulent. Dans ces moments surréalistes, on laisse parfois les choses et les gens nous échapper, et on ne garde que le sentiment fané de ce qui est passé. L'EP Testify a été enregistré après une grosse dispute. D'un coup, nous avions tous succombé à un certain Syndrome Dément, et il nous fallait un grand cri libérateur ('Why Criminal?'), de la nostalgie ('Down the Hill', 'Cards on a Bicycle'), le besoin d'amour ('Nothing More') et un gros cri de colère dirigé vers ceux qui cherche à donner l'illusion que la marche rétrograde est une option. Ceux-là ne resteront pas très longtemps de toutes manières…" Ghost Suns ont reçu une dose copieuse d'amour de la part de Steve Lamacq sur BBC 6 et Charlie Ashcroft sur Amazing Radio et ont joué dans les clubs branchés de Londres et Paris (Old Blue Last, le Social, le Victoria, La Maroquinerie, le Silencio). D'autres concerts sont prévus.