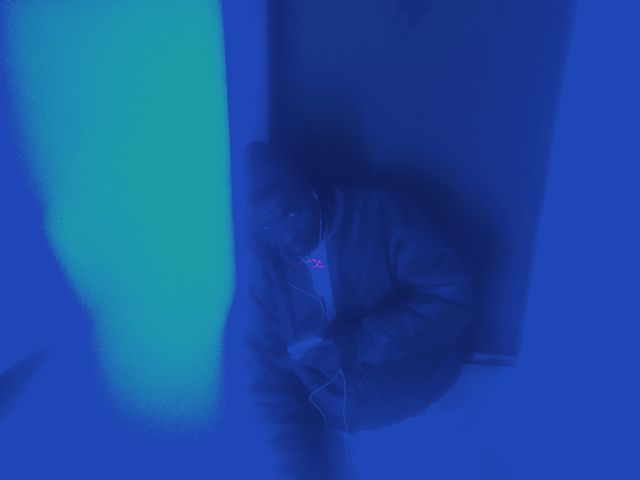 Crewshade are poised to release their new single with the arrival of 'Crewshade' feat actor / musician Penn Badgley (Gossip Girl), released through Kitsuné Musique this March. Led by Jimmy Giannopoulos, Crewshade are an American musical collective that originated as a side project in 2016 between Jimmy and bassist Jenny Lee (Warpaint). After premiering a few of the groups Beastie Boys/Thrash inspired tracks on Fader and i-D Magazine to positive reviews, Giannopoulos stopped the project to focus on the forthcoming Lolawolf (Zoe Kravitz) record.
As lead producer and a member of Lolawolf, Jimmy worked closely and alongside mega producers Che Pope (Kanye West, Lauren Hill), Jack Antonoff (Taylor Swift, Lorde), The Honorable C-Note (Travis Scott, A$AP Ferg, A$AP Rocky, Gucci Mane) and Bekon (Kendrik Lamar, Dr. Dre). These collaborations elevated Jimmy's skill level as a producer and enhanced his pop sensibilities, which led to the reinvention of Crewshade. Jimmy quickly recruited a very specific, handpicked group of NYC's most talented artists to re-launch Crewshade. The group consists of vocalists Genevieve Schatz, Nigel Harris, James Polis, Emiliano Ortiz and Jimmy who doubles as Producer. Jimmy and Genevieve worked previously together on G, including "Outer Space" which has generated more than 3mm streams.
Crewshade seeks to fill a void in mainstream music – mixing gay, straight, black, white, thrash, hip-hop, garage, psych, country, pop, abstract etc. The idea is to represent as much as he can in one breath without confusing the listener. The only way to do this he found out is if it happens naturally. So, Jimmy set up a studio in his Brooklyn apartment and put in a metaphorical revolving door. Let as many artist pass through that are willing.
Giannopoulos says: "When you do something like that, have an open door policy, you never know what you are goin to end up with or who is going to make the cut".
Not only did Jimmy find the sound he was looking for, he found out that he's not the only one who was craving the same thing. Together, this new reiteration of Crewshade has recorded over 100 songs and is now gearing up share its voice with the world. Press play and enjoy just below !