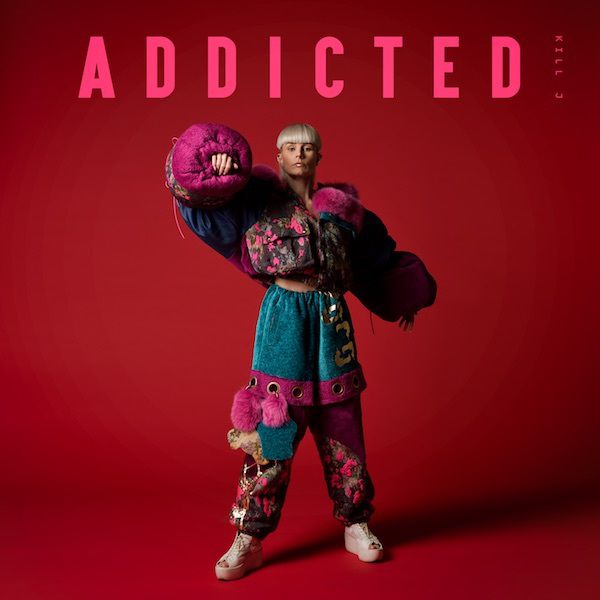 Danish experimental pop star KIll J creates "deliciously dramatic electronic pop that falls somewhere between a self-destructive swan song and a self-esteem boosting cheer", as described by The Fader. Named "the future of Scandinavian pop"by the likes of Complex, Pigeons & Planes, Indie Shuffle and Stereogum among others, KIll J saw her early singles catapulted to No.1 spot on the Hype Machine 'Most Popular'and 'Twitter' charts.

Steadily putting out amazing singles and EPs over the years, the singer-songwriter and producer has already gained a legion of fans including The Guardian,The Fader, Pigeons and The 405, The Line Of Best Fit and Huck Magazine, whilst receiving airplays from the likes of Huw Stephens and Annie Mac on BBC Radio 1, Mamiko Motto on NTS Radio and even a spin on Zane Lowe's Beats1, culminating in a live session from the BBC legendary Maida Valestudio for Huw Stephens.

Fast forward to March 2019 and everyone's favourite art-pop museis back with 'Addicted', the fourth offering from her forthcoming new album 'Superposition'. The new cut, out via Nettwerkon 29thMarch, follows on last year's fiercely political 'Strange Fruits of The Sea',the powerful 'Dead Weight Soldier'and the recently released 'Silver Spoon'.

Talking about the song, KIll J explains; "it's about being addicted to the cheap thrills in life: instant gratification, sex, drugs and alcohol, indulgence, immorality and gluttony." Revealing her past bad habits, the artist gets candid about struggling with her own addictive personality; "I´m a lot healthier now, but I´m still struggling a bit. I read somewhere that to really kick a bad habit, you need to replace it with another habit. I thought: maybe I should become addicted to men instead of cigarettes, alcohol and sugar? I´m still working on it."

The compelling visuals perfectly depict KIll J as the queen of indulgence and unrestraint wearing Trash Couture and Ann Wiberg couture dresses. "The scene is like a giant cornucopia of gluttony full of addictive colorful poisonous stimulants: cakes, liquors, money, condoms, sex toys, pills, colorful sweets, expensive shoes, pearls and jewels and other golden shiny blingy things… and of course naked people," explains Kill J.

Conformity has never been KIll J's trademark, and Copenhagen's "fiercest drone-pop mercenary" - as Stereogum called her - has never played by the rule book. Armed with her latest release, she only looks set to further her position as one of Scandinavia's most exciting exports: a reputation that will be cemented with her upcoming new album, due on 14thJune. Press play and enjoy just below !