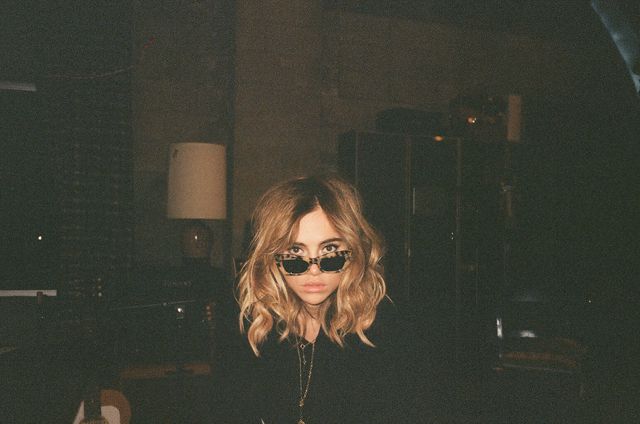 London-based model / actress Suki Waterhouse is pleased to announce details of a brand new visual clip for 'Good Looking' directed by rising Czech filmmaker Eva Doležalová and features hotly tipped Aussie model Jordan Barrett.
She says: "Good Looking is a portrayal of lust, attachment and intimacy capturing the true moments in life, yet discovering the buried secrets within all of us. A girl and a boy on a journey that catches their burning out love where nothing is what it had seemed. Sometimes, people aren't destined to end up with each other. Nevertheless, the reflection always remains…"
The style of the video and its characters appear retro and timeless as to suggest they are stuck in time, but on an upheaval back into the world as we know it. Set in NYC and captured on a Hi8 camcorder in a home video style to emphasize the depth of reality.