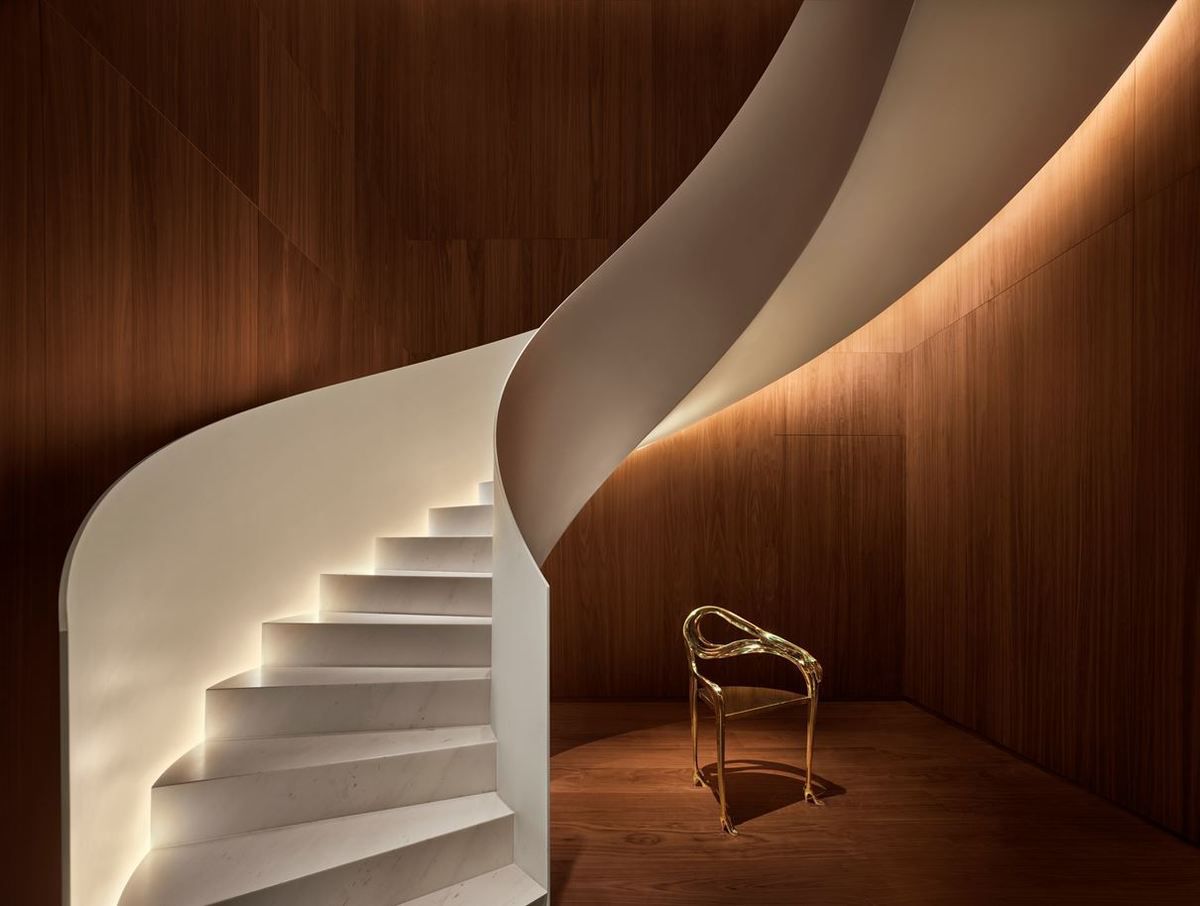 Ian Schrager's rising global influence lands in Spain with the arrival of his newest venture in the growing EDITION empire: The Barcelona EDITION. Regarded as the avant-garde capital of Spain, Barcelona is the natural destination for EDITION's latest hotel to set a pioneering cultural precedent in modern luxury travel, forming a vibrant new landmark for the self-confident city. The Barcelona EDITION is the true personification of an urban resort: an intimate and sophisticated boutique-style environment, yet at the same time, a destination in itself for the city's best entertainment, food and drink.
As with all EDITION hotels, Barcelona will combine the personal, intimate, individualised and unique hotel experience that Schrager is known for. This delicate balancing act encompasses not only exceptional design and true innovation, but also personal, friendly, luxury service as well as outstanding, one-of-a-kind food, beverage and entertainment offerings 'all under one roof'. The heightened experience, authenticity and originality that Ian Schrager brings, coupled with the global reach of Marriott International results in a truly distinct product that sets itself apart from anything else currently in the marketplace. "I am proud to further the global expansion of the brand with this incredibly exciting project in Barcelona." Schrager says, "The city represents a great, cultural epi-center of Europe, making it an ideal location for the region's newest EDITION."

Not only famed for its creative spirit and energy, Barcelona is the first city in the world to gain UNESCO Biosphere accreditation as a sustainable tourist destination. With EDITION's Stay Plastic Free initiative to inspire and influence other hotels, brands and properties to ban the use of single-use plastic, The Barcelona EDITION will act as a thought leader and innovator in the city's sustainable tourism action, promoting a new kind of travel that shares environmental responsibility between visitors and residents alike.
The Barcelona EDITION will boast an enviable locale in El Born, the city's creative hub in the centre of the famed Ciutat Vella district. Translating as 'Old City', the hotel is situated in the most historic district of the city, positively vibrating with life, style and energy. Nestled between the cerulean waters of the Mediterranean Sea and l'Eixample neighbourhood – Barcelona's renowned boutique shopping epicentre - the location is considered the beating heart of the city, now only made stronger with the energetic influence of The Barcelona EDITION. Adjacent to the iconic Santa Caterina Market and within fifteen minutes of the beach and the great Barcelona Cruise Port, the hotel is set within walking distance of the city's most beloved landmarks including the Picasso museum, Antoni Gaudí's Palau Güell, and the famed Basilica de Santa Maria del Mar.
Having undergone a complete metamorphosis by Carlos Ferrater Studio, what was once an outdated, underused property has been transformed into a contemporary, glass-fronted monument, acting as an urban mirror to reflect the city's gothic architecture. Playing with geometric angles to emphasise light and shade, The Barcelona EDITION appears to harness the essence of its environment.
As with each of its predecessors, The Barcelona EDITION has all the trademarks of the EDITION brand: lasting comfort, extraordinary style and an exceptional level of service in a uniquely individual environment. Under the creative direction of Ian Schrager, alongside the famed Spanish interior designer Lázaro Rosa-Violán the hotel brings together, in a subtle synergy, the integrity and character of a historic environment with a simple, sophisticated design sensibility, creating a seamless blend of charisma and ease. With 100 rooms and suites, three restaurants, two bars, a roof terrace with plunge pool and a buzzing lobby, the hotel offers a dynamic social hub where guests and visitors can work, relax, socialise and dine all under one roof.
OAB Office of Architecture in Barcelona > http://ferrater.com
Hotel > www.editionhotels.com/barcelona/
Carlos Ferrater is an architect with a coherent professional career spanning more than forty years, since 1971, in fact who has combined professional practice and academic experience, having proved his worth in many projects of enormous relevance and distinction, as well as in transmitting an enthusiasm for day-to-day tasking.
In 2005 Carlos, together with his children Borja and Lucía Ferrater, plus his son-in-law Xavier Martí-Galí, decided to set up a new collective platform, Office of Architecture in Barcelona (OAB), based on what had been learnt in previous years.