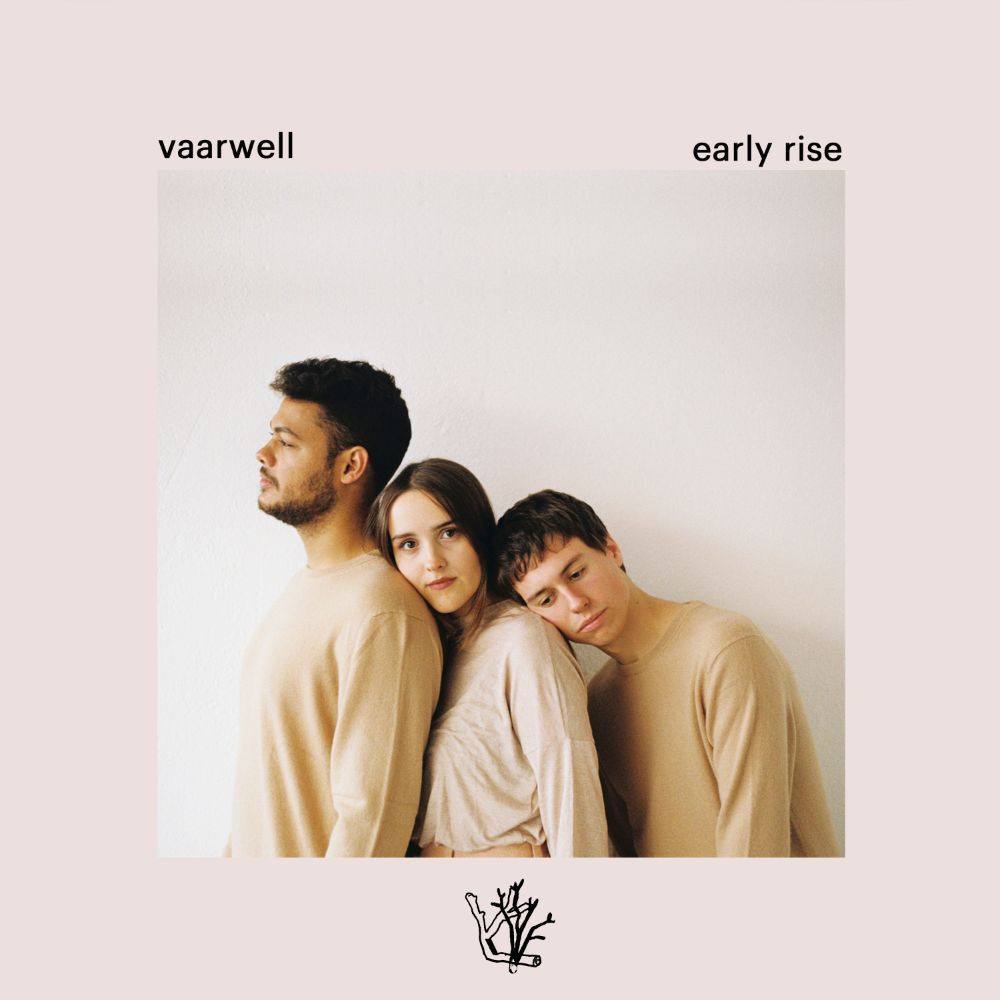 Following the release of single 'Money', Portuguese trio Vaarwell explore the dark side of indie-pop in enchanting EP 'Early Rise', set for release March 2019. Transitioning from the sugary indie-pop of their previous projects, the 4-track EP displays an experimental electronic sound - reflecting the trio's growth and diversity over the years. The new direction came as a result of spending a year touring, where the band found themselves strengthening their sound and dynamics during their time on the road.

Whilst tracks such as 'Deep' and 'Money' create an intimate atmosphere where Margarida Falcão's vocal harmonies remain a mesmeric focal point, 'Hate To See You Go' is enveloped in intricate sample details and skippy drum patterns, adding a unique tone to the project.

Vaarwell is made up of vocalist Margarida Falcão, Ricardo Nagy (guitar and keyboards), and Luis Monterio (bass and samples). In 2014 the trio started to collaborate under the guise of Vaarwell and have since been championed by Stereogum, Clash, Indie Shuffle and Kaltblut, as well as UK radio tastemakers Huw Stephens and Lauren Laverne. It wasn't long before the group proved to be a must-see act on the live circuit, highlighted by performances at major festivals such as Waves Vienna, Vodafone Paredes de Coura and a forthcoming showcase at SXSW.

The self-produced EP 'Early Rise' is the sign of a band continuing to mature and grow in confidence with each release and will be sure to win over old and new fans alike ahead of SXSW on 8th March. Stay tuned !
Vaarwell 'Early Rise' EP (tracklist):
1 - Deep
2 - Hate To See You Go
3 - Young
4 - Money