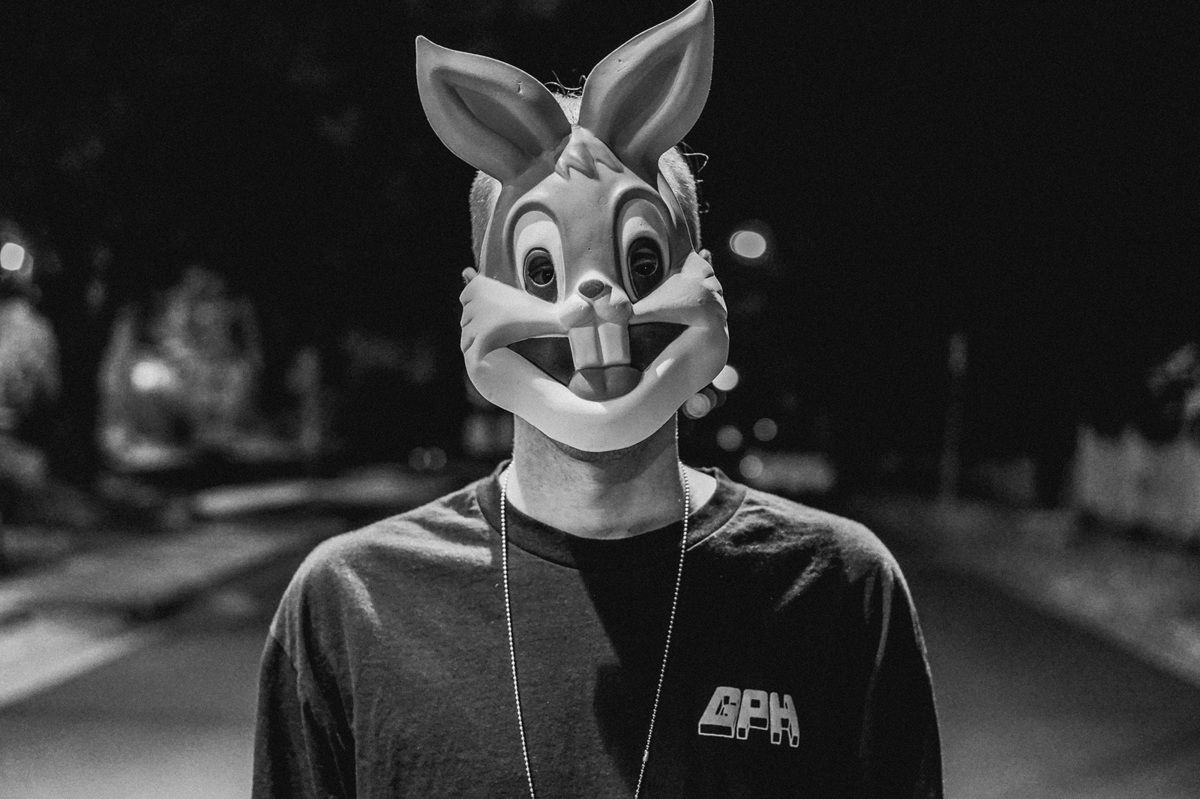 This track is the result of a late night song writing session, and you sure can feel that sense of twilight loneliness within its dark & moody atmosphere. The song opens with a chilled and calming movement that is soon met by a deep bassy groove as the mood is lifted and we're carried away by the song's moody yet sensual flow.

"The song itself expresses desolation, unhealthy vices, obsessions and the light and dark we all have within ourselves. I really wanted to explore the human condition and how we can cause ourselves so much pain, be our worst enemy and cause so much self destruction. Throughout the writing process I was inspired artistically by The Neighbourhood, the nuances of everyday life and the people closest to me." Kada Yorke

This concept spawned a few interesting ideas for the visual aspect of this release, and after finding a creepy bunny mask in a party supply store one day, Kada Yorke was flooded with inspiration to the Donnie Darko/The Strangers fans out there, this will be right up your alley!

"The Midas film clip was inspired by my love for horror movies and vintage film. I always wondered what it would be like to have complete freedom on a project without judgment or limitation. I like to take risks and didn't want to stick to convention. I found a really creepy bunny mask at a party shop and thought it would be interesting to wear it as a character in the music video. As I started playing around with it, I noticed it was a really cool concept and I could be completely free and keep my anonymity. I drew on inspiration from films like Donnie Darko, 90's horror and old black and white photos." Kada Yorke