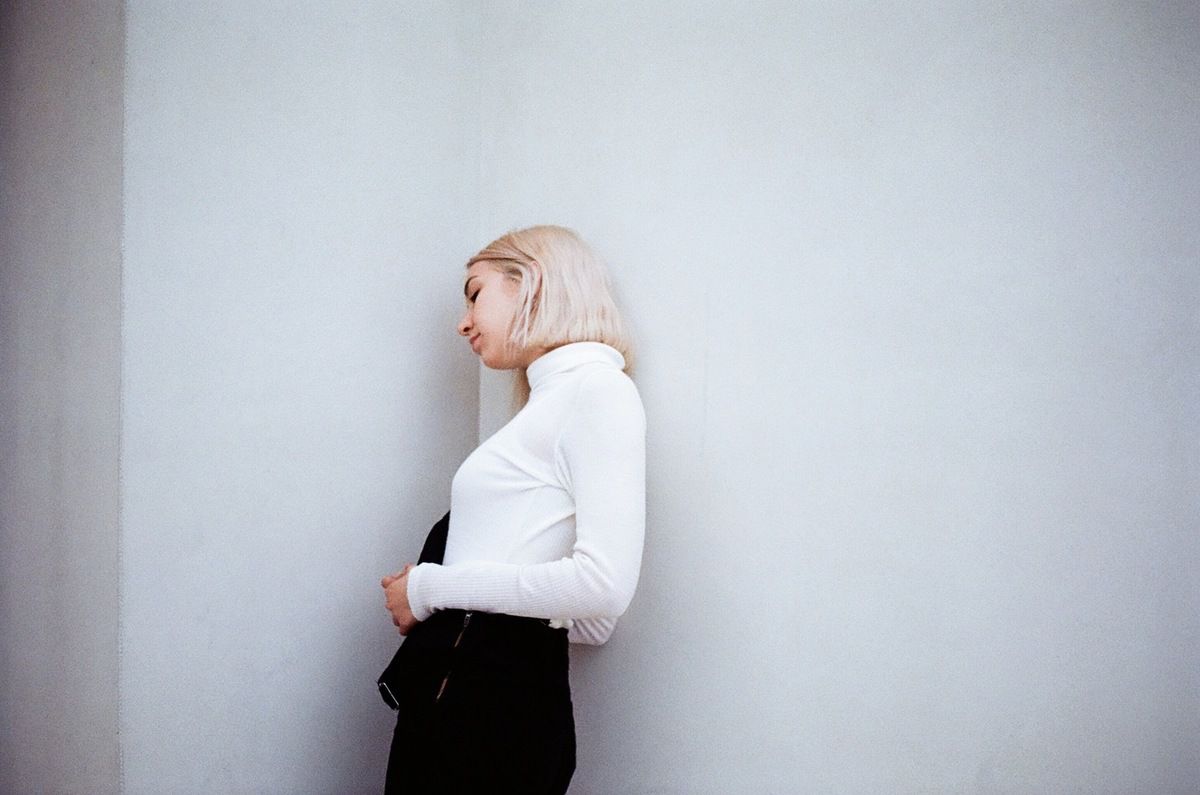 HÅN (Giulia Fontana) is a 22-year-old synth-pop artist hailing from a small town near Lake Garda in Northern Italy, known in pop culture as where parts of "Call Me By Your Name" was filmed. Removed from dreary industrial landscapes and wrapped up by stunning nature, HÅN's immediate surroundings function as her artistic stimulus.
The Italian singer/songwriter returns with "gymnasion," her first single of 2019 and the first look at her forthcoming sophomore EP. The song's name is multi-layered. "gymnasion" is the original Greek word from which the English "gymnasium" comes from and "ginnasio" in Italy is what the first two years of high school are called. "I studied a lot of Latin in high school, where we used to translate Latin compositions and texts as well as study mythology and epic poems, it's part of our culture to study them," HÅN says. "Calling this song 'gymnasion' was a reference both to the place where I met the person in the song and to that period of my life together with the universe of little things I associate it with. Plus it's a cool word, it means different things and I like words with different meanings. "
Shrouded in brooding mystery, 'gymnasion' is a mid-tempo synth-pop endeavor guided by effortless rhythms wand HÅN's seraphic vocals. "I wrote the chorus' melody in about 15 minutes and in the final version, it was left exactly as it was originally written, cause sometimes the song just writes itself," HÅN says of the process. "I think it's a very open track, much less dark than what I usually do. In that period, I listened a lot to 'Channel Orange' and 'Melodrama' by Lorde, and tried to infuse that feeling of both nostalgia and liberation in the song."
HÅN made her first splash with a stunning debut EP in December 2017 called The Children. The title-track single was an enthralling, spacious, and fragile effort reminiscent of renowned UK acts Daughter and the xx. HÅN's music thoroughly evokes beauty, melancholy, and this irrefutable pining for things seemingly just out of one's reach.
After a slew of 2018 performances at places such as Eurosonic Festival, WAVES Vienna, and Home Festival, HÅN is prepared to release her sophomore EP this fall and plays Primavera at the end of May.