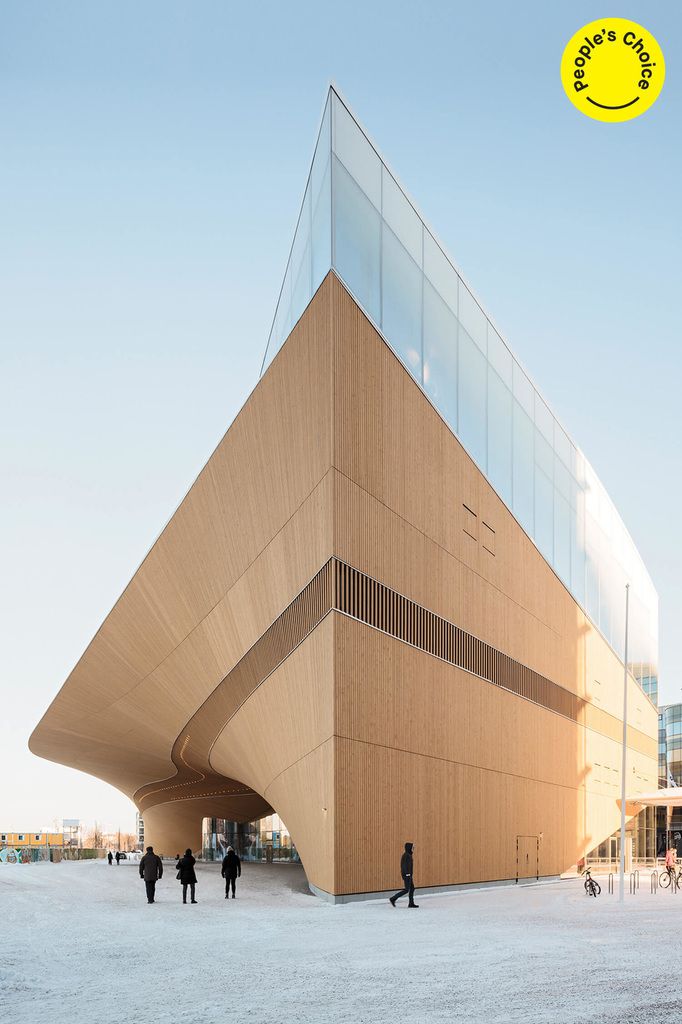 The results of Azure's ninth annual AZ Awards competition are in! At a gala celebration at Toronto's iconic Evergreen Brick Works, attended by winners and finalists who flew in from as far away as Mexico, Denmark, Belgium, Peru and the UK, the 20 winners were unveiled – and applauded by top talents from the local and international architecture and design communities.
On Friday June 21, Azure revealed the 20 winners of the 2019 AZ Awards, which represent exceptional work being created in global architecture and design today. Projects include a transcendent low-rise residential building on the High Line, an art museum built onto the dunes of coastal China and an ingenious folding faucet. The AZ Awards finalists arrived from as far away as Peru, London and Mexico. The winners took home a one-of-a-kind AZ Awards trophy designed by Matt Carr, one of our 2019 jurors and VP design at international product design powerhouse Umbra.
This year, the AZ Awards received 1,175 submissions from 50 countries. To narrow down this unprecedented number of entries to a shortlist of 68 finalists, our jury of international experts gathered in March at Azure's offices in Toronto's Junction neighbourhood. The jury members were: Pritzker Prize–winning architect Thom Mayne, co-founder of both the architectural firm Morphosis and the leading architecture school SCI-Arc; Pat Hanson, founding partner of Toronto firm gh3*; Matt Carr, vice president of design at Umbra; renowned interior designer Johnson Chou; and Stefano Pujatti, director of ElasticoSPA, an architecture studio with offices in Italy and Canada. Together, with careful deliberation, they selected the 20 standout winners, who were honoured tonight in the company of our Guest of Honour – the legendary landscape architect Martha Schwartz.
The 2019 AZ Awards is presented by Ceragres, Keilhauer and Landscape Forms, and sponsored by Cosentino, Design Within Reach, Farrow & Ball, George Brown College School of Design, Lualdi and TAS. The AZ Awards Gala is sponsored by Alpi, Formica and Scavolini. Media Partners: Archello, ArchiExpo, Archilovers, Archinect, Archiproducts, Architect@Work, The Architect's Newspaper, ArchiTonic, Bustler, Design Week Mexico, Interior Designers of Canada, Index Design, v2com and World-Architects.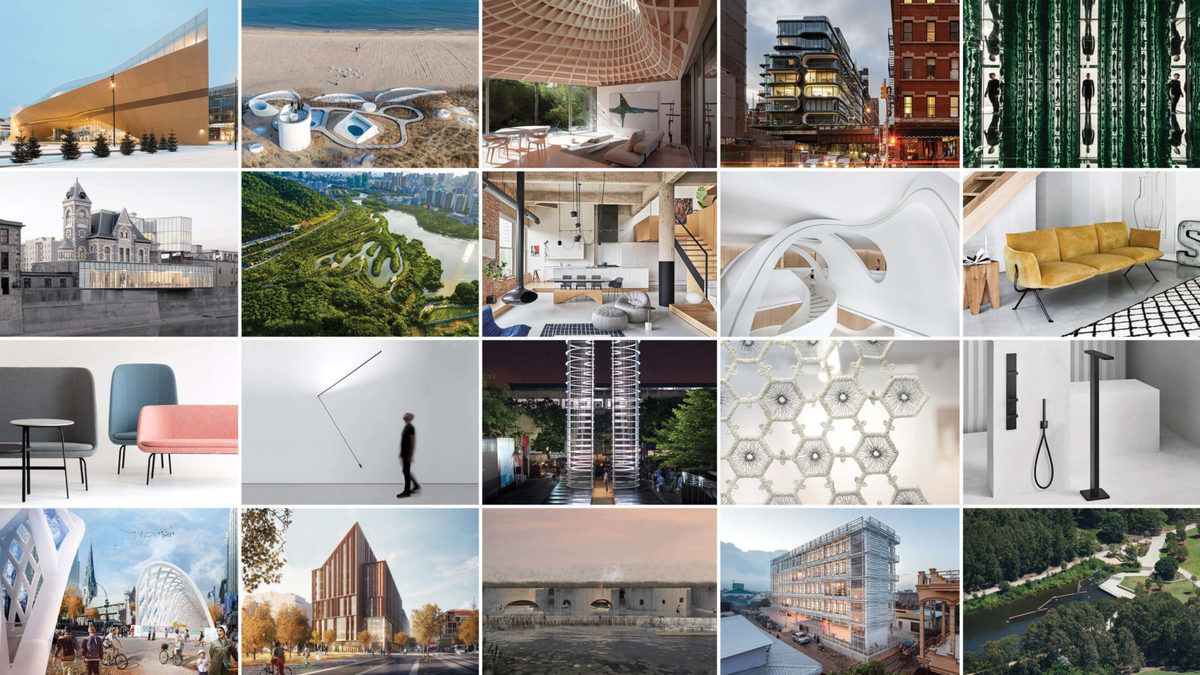 WINNERS
https://www.azuremagazine.com/article/2019-az-awards-winners/
Best in Buildings Over 1,000 Square Metres Winner: ALA Architects (Finland): Helsinki Central Library Oodi, Helsinki, Finland (it also received the People's Choice nod) ( on picture )
Best in Buildings Under 1,000 Square Metres Winner: OPEN Architecture (China): Dune Art Museum, Qinhuangdao, China
Best in Multi-Unit Residential Buildings Winner: Zaha Hadid Architects (U.K.): 520 West 28th, New York City, U.S.
Best in Single-Family Houses Winner: Gianni Botsford Architects (U.K.): House in a Garden, London, U.K.
Best in Temporary and Experiential Installations Winner: Jean-Maxime Labrecque Architecte (Canada): Infinite Buildings, Montreal, Quebec, Canada
Best in Landscape Architecture Winner: Turenscape (China): Sanya Mangrove Park, Sanya City, China
Best in Adaptive Re-Use Winner: RDHA (Canada): Idea Exchange Old Post Office, Cambridge, Ontario, Canada (People's Choice)
Best in Residential Interiors Winner: Vladimir Radutny Architects (U.S.): Michigan Loft, Chicago, U.S. (People's Choice)
Best in Furniture Winner: Magis (Italy): Officina by Ronan & Erwan Bouroullec Design (France)
Best in Commercial and Institutional Interiors Winner: PONE Architecture (China): Hele International Art Center, Wuhan, China
Best in Furniture Systems and Collections Winner: Allsteel (U.S.): Park, by Norm Architects (Denmark)
Best in Lighting Fixtures Winner: Davide Groppi (Italy): Meridiana by Davide Groppi (People's Choice)
Best in Lighting Installations Winner: Formwerkz Architects (Singapore): BRIGHT, Shenzhen, China (People's Choice)
Best in Interior Products Winner: Carnegie Fabrics (U.S.): Xorel Vue (People's Choice)
Best in Ideas and Prototypes Winner: Kanva (Canada): Imago, Montreal, Quebec, Canada (People's Choice)
Best in Architectural Products Winner: Aboutwater by Boffi and Fantini (Italy): AK/25 by Paik Sun Kim
Best in Unbuilt Buildings Winner: Moriyama & Teshima Architects (Canada) and Acton Ostry Architects (Canada): 'The Arbour' George Brown College Tall Wood Building, Toronto, Ontario, Canada (People's Choice)
Environmental Leadership Winner: Turf Design Studio and Environmental Partnership (Australia): Sydney Park Water Re-Use Project, St, Peters, New South Wales, Australia (People's Choice)
Social Good Winner: COOKFOX Architects (U.S.): Neeson Cripps Academy, Phnom Penh, Cambodia
A+ Student Award Winner: Liyang Zhang and Rick Andrighetti, University of Waterloo (Canada): Geographies of Urban Filth