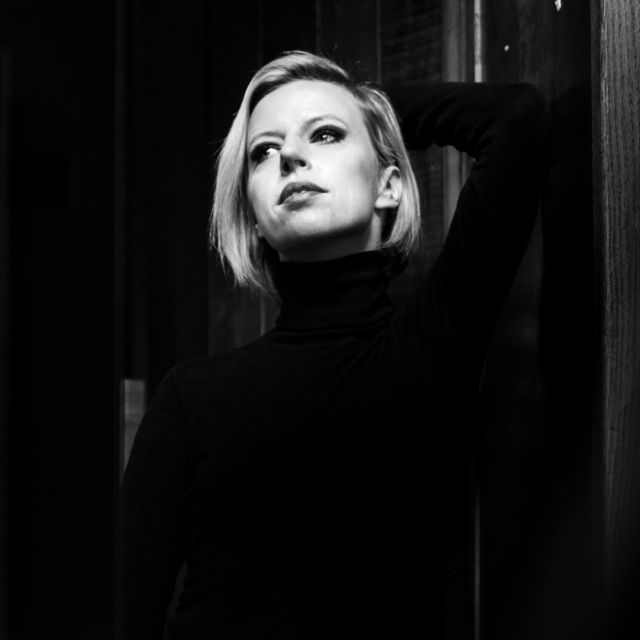 We've recently seen the launch of robots designed to provide humans with companionship and intimacy. AI sex robots will use self-learning algorithms to engage their partner's brain and emotions. How will that affect human relationships? Will we end up having unrealistic expectations of human partners? Will we be able to develop feelings towards humanoid robots? These developments fascinate KAT KOAN and with her debut release 'AT YOUR SERVICE' she tackles the topic with humour as quite frankly as Kat says, 'I find it tricky to fathom the attraction of having a physical relationship with an almost-real, programmed 'thing' but I'm happy to discuss!'
KAT KOAN is a Berlin based artist who only recently developed an urge to create music and visuals, after experiencing a burnout, which triggered an inability to sleep. Since then not a single night goes by without spending all waking hours tinkering, writing, filming, recording.
Together with UK producer Alex Lavery, they started to make music, combining sound influences from both Berlin and London. They want to create songs that evoke strong images, songs that make you feel something, unconstrained by traditional song structures or what's expected of certain genres. This caught the attention of Dean Hurley, who is best known for his work as David Lynch's Music Supervisor. He identified with something in the sound and offered to mix the music. His moody fingerprints helped them to get the best out of the tracks.