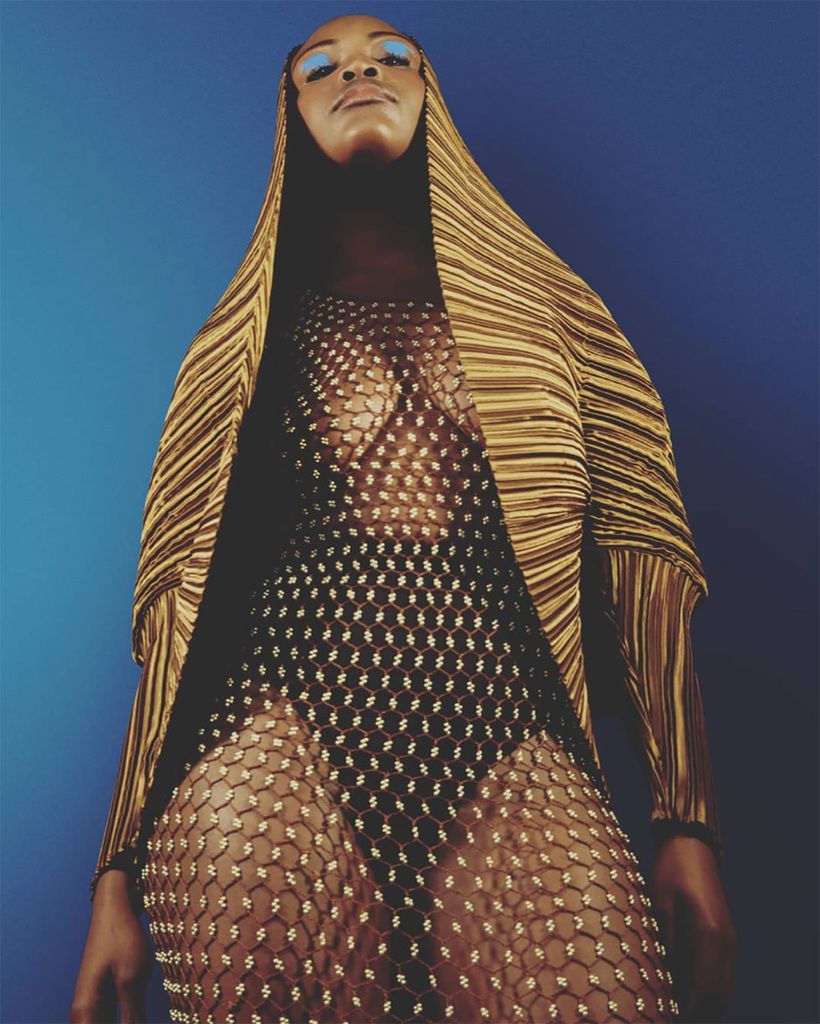 Hotly-tipped, Angolan-Portuguese electronic musician Pongo announces Anoraak remix of 'quero mais' via kitsuné musique. Press play and enjoy the piece just below. Pongo is pleased to announce details of a new, expanded release of her debut EP 'Baia', which has already been streamed over 2 million times online. Featuring a brand-new remix by genre defying French DJ / Producer Anoraak (Frédéric Rivière) to be issued via Kitsuné Musique.
Anoraak says: "Remixing Pongo was, for me, the opportunity to free myself from certain barriers. Her vocal emerges from a form of hedonism that made we want to produce a resolutely disco title. The idea was to use only instruments: bass guitar, guitar, clavinet, piano, etc.... and keep the purely organic environment of the original title, by seeking a different energy".
Originally hailing from Angola's capital city of Luanda, as a kid Pongo was forced to flee to Europe with her family to escape its lengthy and violent civil war. Eventually settling in Lisbon, her turbulent experiences are borne out across the 'Baia' EP, a gutsy debut which blends Portuguese lyrics with nods to the Angolan genre of Kiduro - a hybrid which assimilates soca and samba - alongside a fondness for more western touchstones like techno & bass music. The immersive, Dancehall-flecked 'Chora' - taking its title from the Portuguese word for 'cry' - itself rides atop crisp bursts of steel drum and snares, which ebb & flow beneath a smoothly assured vocal.