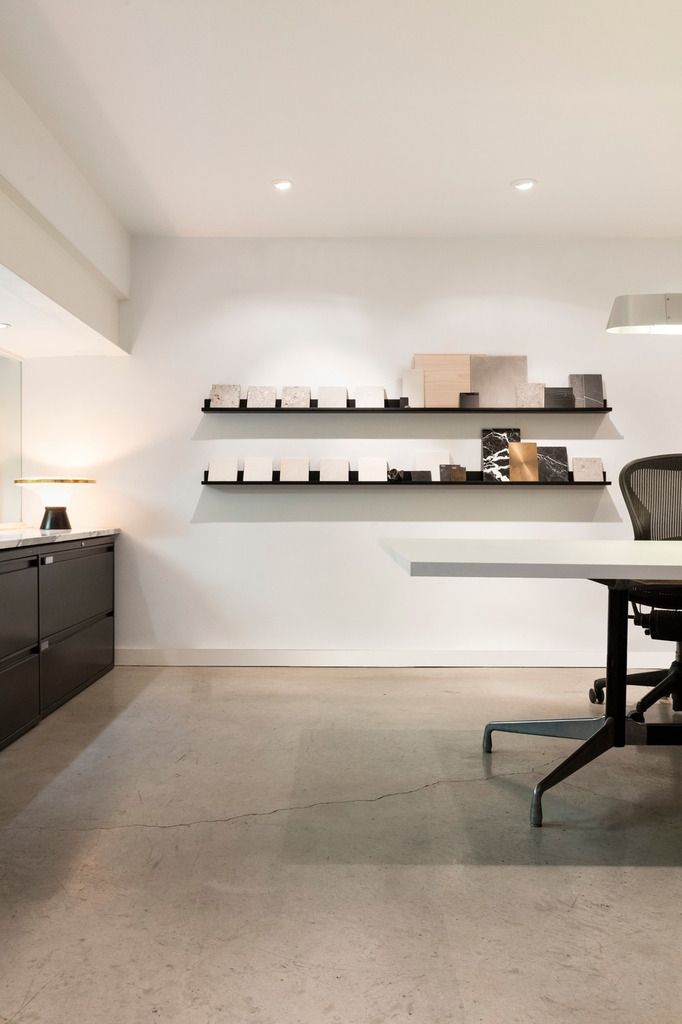 Warren Garrett, an interior architecture and design firm specializing in high-end residential and boutique hospitality environments, is proud to unveil its Montreal atelier in the city's Hochelaga-Maisonneuve district, focused on servicing clients in the local, national and international markets.
"Montreal is a stable platform for growth and creativity, with a hyper-creative subconscious and a plethora of inspirational individuals," notes Jeremy Garrett, a founding partner along with Marie-Eve Warren. "Geographically, the city also positions us in a central location in respect to our projects in Europe, Africa and North America."
Founded in Los Angeles in 2003 by Marie-Eve Warren, a Montreal native, and Jeremy Garrett, a Californian, Warren Garrett is a reflection of the founders' parallel aesthetic tastes and harmonious sense of design and direction. The under-the-radar duo forged their unique identity working on commissions for the likes of professional athletes and Hollywood's elite, designing high-end residential properties from the elegant streets of the Hollywood Hills to the Malibu Coast.
With extensive travel experience and backgrounds in the creative environments of film, television and fashion, the founding partners infused their vision with influences derived from international trends, cultures and lifestyles, embarking on a series of international projects that have garnered global attention. In line with that vision, Warren Garrett have selected Montreal as a dynamic, cultured base for their operations.
"Montreal is an architecturally-rich, sophisticated metropolis that has managed to maintain a sense of small-town warmth and charm," says Garrett. "It is also experiencing movement towards new high-end real estate developments and luxury environments, and our goal is to offer our insight and expertise in that arena, which has been our practice's core-focus since our inception. We want to integrate into that movement and to help it strike a balance."
Warren Garrett's Montreal atelier is a showcase of the firm's design and architectural philosophy, incorporating inspirational elements that parallel their unique approach to projects. Embraced by the façade of a very old building, the atelier is located in a district known for its distinct neighbourhood character, while being intricately connected to the pulse of the nearby city centre. Though the building was gutted and transformed, Warren Garrett went to great lengths to preserve some of its original elements, including exposed wooden beams, expansive windows and terrazzo flooring. While the atelier includes elements of technical architecture and very fine detailing, Warren Garrett set out to create a stable and productive work environment that is grounded in its connection to the old-soul of the building, rather than an environment devoid of historical nuances. Accordingly, artisanal and noble materials frame a mindful blend of vintage furnishings and modern design elements, resulting in a seamless balance between old and new.
"The atelier is essentially a collection of our work and accessories, fused together in a very curated way to create a warm and creative environment," explains Marie-Eve Warren. "It also provides our clients with immediate insight into the essence of our approach, evoking emotions that will be present throughout their own projects."
The curated space is less formal than a typical design atelier, with a sense of home that includes thoughtfully integrated furnishings from a selection of the partners' own personal collections, acquired over years of sourcing for clients and traveling the world. At the heart of the atelier, Luigi Caccia Dominioni leather chairs surround a Guillerme Chambron French Oak conference table. Pierre Guariche lounge chairs, wrapped in alpaca mohair, add an additional layer of warmth and comfort to a space infused with the culture and sophistication of an Italian counterbalance brass lamp, and an ancient plaster relief sculpture. Further showcasing the firm's body of work are functional pieces including a customized étagère, as well as marble and hand-cast bronze side tables named "Pippo" from Warren Garrett's forthcoming furniture collection set to launch later this year. Original artwork from Madelaine Grenier and photography by Jeremy Garrett, from a collection titled "Destinations", adorn the atelier's walls.
Photo credit: Maxime Brouillet (c)