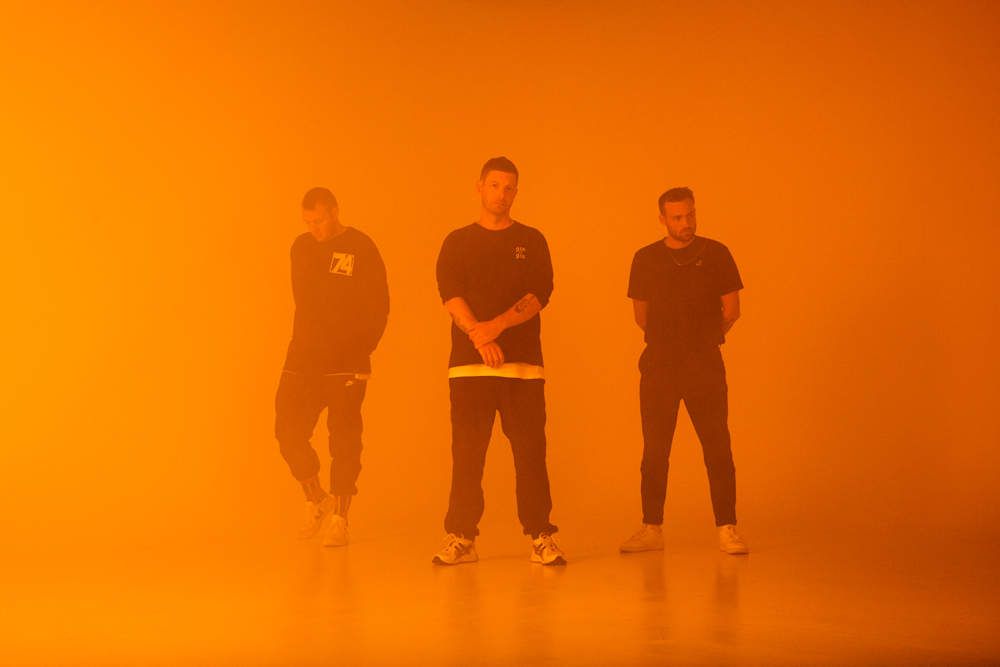 Danish trio AV AV AV release 'Airplane Mode', featuring Copenhagen-based rapper Felix De Luca. The track is the second single from AV AV AV's upcoming debut album "No Statues" which is due to drop 25th October via The Bank.
AV AV AV released the first single and title track "No Statues" back in August with a gripping video directed by award winning film director and group member Martin Skovbjerg. With "Airplane Mode" AV AV AV opens further up for the complex and diverse sound on their upcoming album.
The sound of "Airplane Mode" goes in several directions and is in many ways difficult to categorise. AV AV AV explains: "Our sound is not a genre. We don't know what it is. It's music. Airplane Mode is a hip hop track, but it's not a hip hop track. It's house, but it's not house. It's techno, but it's not techno. When we, as three people, make music together based on our common inputs, we just let go, and this is where we end up."
Instead of pigeonholing AV AV AV's music within a particular genre the music is better described as atmospheres and emotions - such as melancholy, drive and motivation in this instance. Felix De Luca elaborates... "The lyrics are about how important it is to be able to stay focused and fight when trying to achieve the goals you set for yourself. Few people get things handed to them in this life but with the right mentality everything is possible,"
Felix De Luca both rapped and wrote the lyrics on the song. The collaboration is a great example of how AV AV AV, in the creative process, engages others in their artistic space. Not only do they use each other's internal shared musical experiences and inspiration when creating their sound, they also engage others in order to keep pushing the boundaries of what AV AV AV's music is and to ensure that the band is in constant creative development. AV AV AV go on to explain the origins of this track in particular... "Airplane Mode started as a grime instrumental but the further we got into the writing process the more we became aware that the vocals shouldn't be done by a grime rapper. Then we thought of Felix de Luca. He is so talented, and also lives in Denmark, which meant that we could meet and develop the song and the sound together."
It is not only in the studio that AV AV AV develops and challenges themselves in the construction of their music. They are continuously developing their live shows as well and their concerts are always innovative and inclusive. AV AV AV is known for giving the audience an experience beyond the ordinary which they will do again in January 2020, when they perform their upcoming album together with the Copenhagen Symphony Orchestra 'Copenhagen Phil' during the concert series "60 minutes of".
Preview the new track HERE.