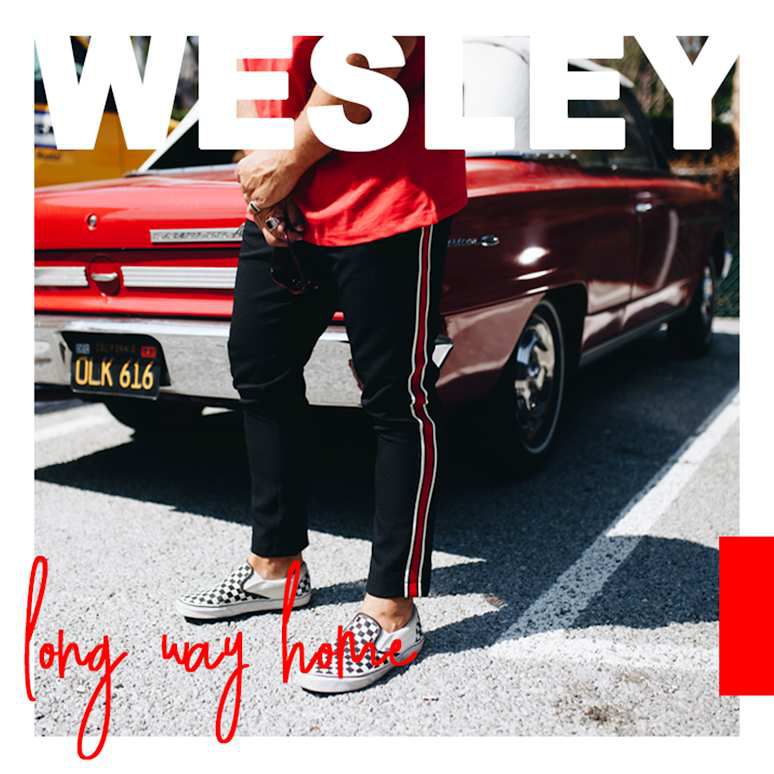 WESLEY's two new singles 'Phantom Feeling' and 'Long Way Home' are a collaboration with artist and producer Denny White (Julia Michaels, Tiesto, Ryan Tedder, Lukas Graham). The unique, fresh and bold sound takes listeners on a ride of emotion through passionate guitar riffs and melodic vocals. Thematically the new music comes from the feelings that WESLEY obtained during a new relationship, after his big shift to Los Angeles and step away from the 9-5 lifestyle. Drawing inspiration from artists such as Bazzi, Justin Timberlake, Post Malone and Khalid, WESLEY's beats are packed with diverse samples to accompany his mellifluous voice and soundscapes. WESLEY reveals, "I think that these songs capture the time and headspace that I was in while I experienced that. Phantom Feeling truly captures the feeling of having something or someone so close to you that you feel like they/it are/is always there."
WESLEY is Anthony Anderson. An electro-pop artist from the frozen state of Minnesota, he moved to Los Angeles in 2014, to develop his musical style and songwriting. After years of juggling a 9-5 job with his passion for music, WESLEY realized that working in a corporation was not going to fulfill his drive to create and made the decision to focus solely on his music.
WESLEY's music explores explosive 808's and vibrant synths, hoping to bring back 90's pop vocals by fusing it with new trap-pop and future bass style beats. Growing up listening to everything from Earth, Wind & Fire, Whitney Houston and Mariah Carey, and vintage rock'n'roll, WESLEY was inspired to create music covering a variety of different genres.
Combining a raspy pop vocal with sampled, textured instrumentals, WESLEY crafts a place for others that lets them connect to the words and melodies. His songs are heavily driven by the inspiration of movement. WESLEY states, "I've always been someone who likes to move around and explore. I once had an acting coach tell me that I needed to make my car a mobile meditation center, so I just 'meditated' on good music and realized that some songs on a road brought out certain feelings that you can't get anywhere else".