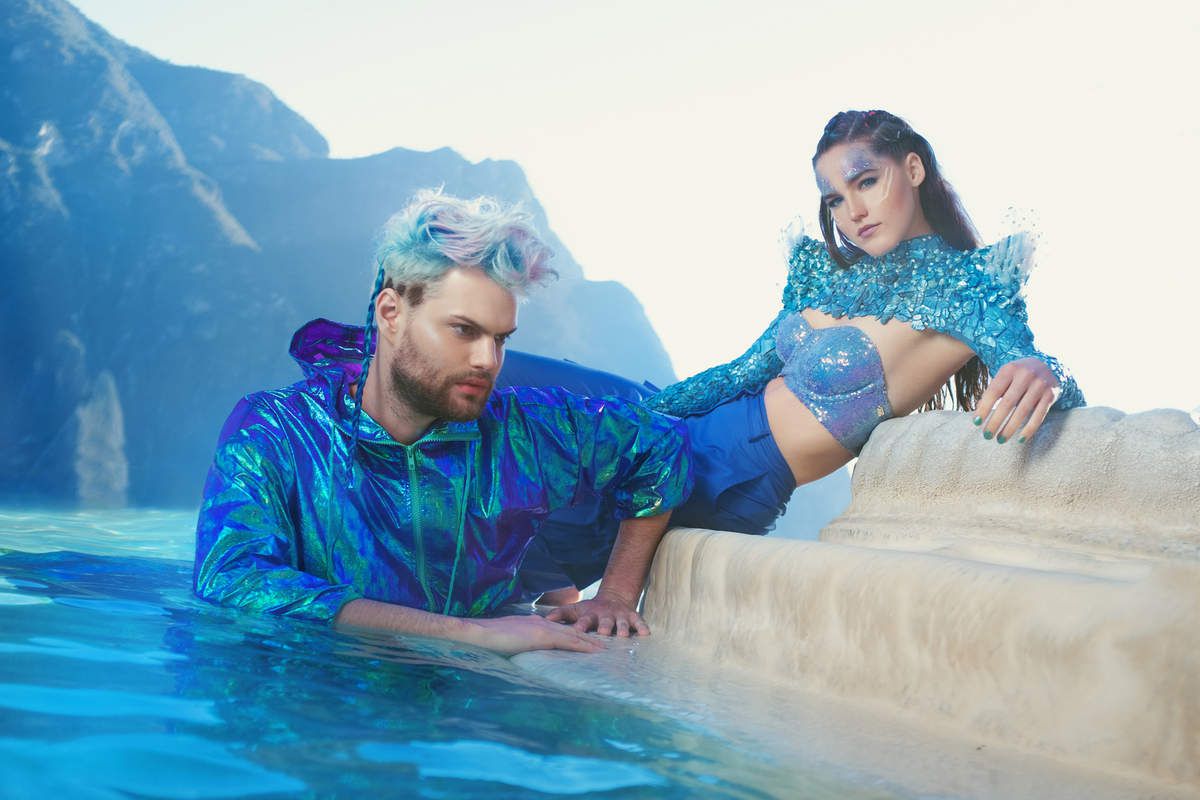 SOFI TUKKER today release their highly anticipated EP, "DANCING ON THE PEOPLE," ahead of their R.I.P. Shame World Tour. The EP is a collection of songs in English, Portuguese, and Spanish that expand their global and inclusive vision of dance music with songs full of adventurous ideas and joy.
The R.I.P. Shame World Tour will bring the duo across North America and Europe following the EP release this fall. Sophie Hawley-Weld and Tucker Halpern are on "a mission to kill shame one loose dance party at a time," with Australian dance outfit Haiku Hands and DJ/producer LP Giobbi supporting all North American dates.
The duo says of the EP:
"We started this body of work a year and a half ago, after a really inspiring weekend on the beach in the Dominican Republic. We were so inspired by the environment and by the people we met and we were inspired to translate that feeling and make music for our live show. We had started playing in front of bigger seas of people and we wanted to create those epic and nostalgic moments that made people want to dance and cry all at the same time. 'Swing' really sets the tone of the EP, it's epic and dramatic and true to our roots, with a Portuguese poem from the Portuguese poet and our good friend / long time collaborator, Chacal. 'Playa Grande' w/ Bomba Estéreo captures how we were feeling about life and the contagious feeling of being free in nature and dancing with friends. Then the EP transitions to 'Ringless,' which is more of an emotional song: it's like an eyes closed, dancing with tears running down your face, vibey kind of song. We follow that with 'Purple Hat,' which was inspired by our Animal Talk parties and is the kind of the pinnacle of the EP: it says and sounds like people dancing on top of people going crazy. Our goal was to make this song sound as crazy as the party is. 'Fantasy' is like the cool-down after 'Purple Hat.' It's nostalgic but still a dance track . It's always a highlight of our live show, everyone's hands are in the air, swaying back and forth. And then 'Like This' is the snack of comic relief to finish it all off. We feel like this group of songs really represents how we feel performing around the world, connecting with people and living in music. It's a reflection of our life experiences the past year (both celebratory and challenging) and our live show experiences, that have been growing and getting crazier and crazier. We're so excited to finally be sharing all this music with the world and we hope it makes people feel moved, in all senses of the word."