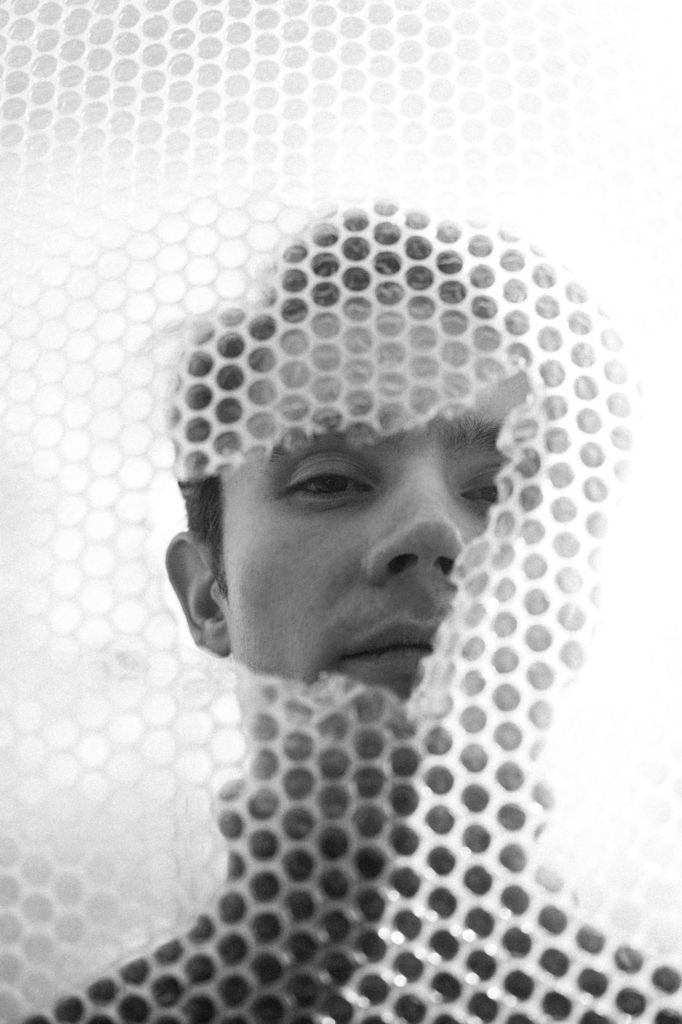 Today CROOK returns with his new single "oh, cool". Released through Brooklyn based indie label Sleep Well Records, "oh, cool's" nostalgic bedroom pop-punk sound provides an intimate setting for its deeply relatable lyrics about the daily anxieties of existing. "Oh, cool, I guess I'm crying on this train..." CROOK softly sings in the intro."
Meet CROOK. The Irish-born, Berlin-based artist has been quietly and meticulously working on his craft since 2015. A deeply private artist, CROOK got his start after winning a regional radio contest, which catapulted him into the process of recording his first EP. With the help of producer/guitarist Dave Keary (of Van Morrison), CROOK released his debut four-track EP and went on to win Ireland's Guinness Amplify program for unsigned artists. The prize for this was studio time, and so CROOK - having only weeks earlier, moved to Berlin, Germany - returned to Ireland, to record his second EP ("Calando") with Mercury Prize-winning producer Tommy McLaughlin (SOAK, Villagers).
Then, returning to Berlin, CROOK turned to developing his live show, playing almost 250 shows in a year. People quickly took notice of CROOK's songwriting and production abilities and he'd go on to ghost write for other artists.
2018 saw a renewed focus on his own material as CROOK released 4 singles in a monthly series / sketchbook called "CRUSHING". Recorded at the legendary Funkhaus studios (former radio headquarters of the DDR, largest radio-broadcasting complex in the world) in Berlin, these songs marked the first time CROOK produced his own material and marked a distinct turn towards a more pop sensibility, and a clear statement of intent.
CROOK says of the song:
I wrote this song during a period when I was having a lot of panic attacks, and was generally feeling terrified about everything, all the time. For me, those moments are frantic, second-to-second re-ups of terror in the brain. With "oh, cool", I tried to write a 2-minute shot of pure adrenaline, something that could burst through even my own thick head, and get me to wake the fuck up. I'm probably not the only one who needs it.