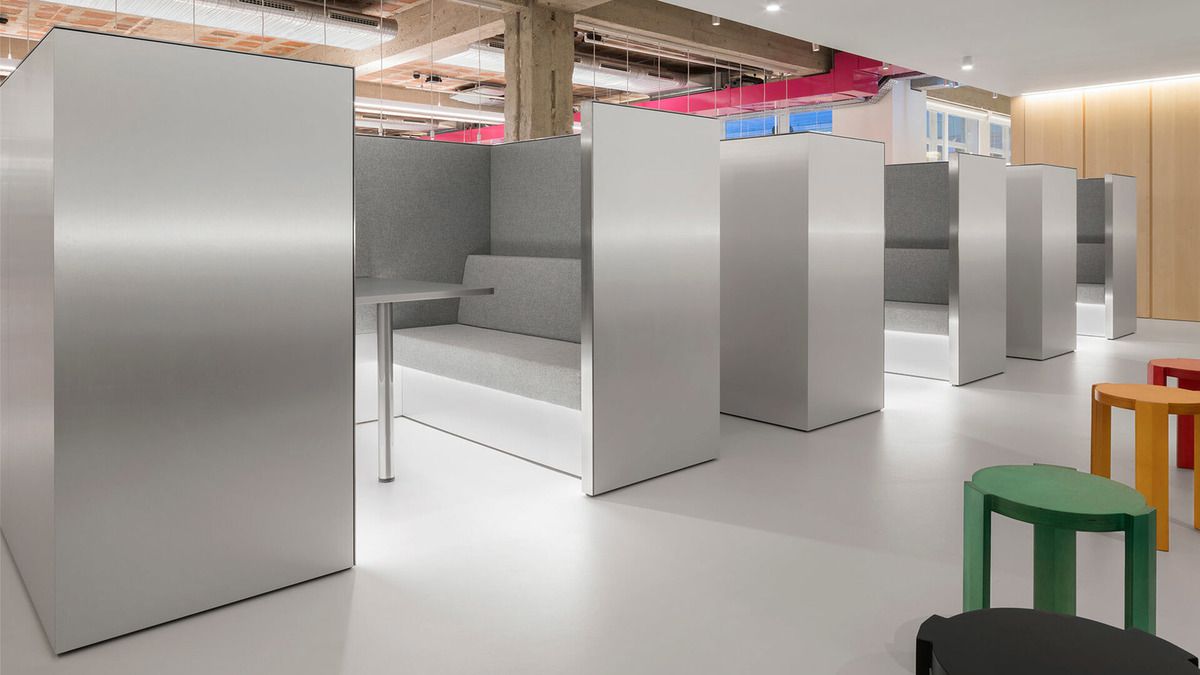 The search for the best interiors began in June 2019 and led to 1076 submissions from all over the world for the third edition of the Frame Awards. Now after two weeks of jury deliberation, the shortlist of projects has been finalized. Next, the shortlist of nominees will be invited present their projects in front of the category juries during the Frame Awards 2020 day programme, with the winners being announced live during the Frame Awards ceremony on the evening of the 20th February in Amsterdam.
Project finalists prove to serve both users and the planet
'This year's shortlist once again indicates that a jury composed of more than only creatives provides a reality check to the submitted projects. Excellent spaces are not only about aesthetics. In the end, they have to serve their users and the planet. ' – Robert Thiemann, Founder of Frame Publishers
Among shortlisted projects are renown firms like Sevil Peach Architecture+Design, Studio David Thulstrup, Alex Cochrane Architects and Fokkema & Partners Architecten, as well as emerging studios like Note Design Studio, Spacon & X, DDAA and Gonzalez Haase AAS; with work created for brands like ASICS, COS, Freitag, Galeries Lafayette, Selfridges, Slack, Microsoft and Rimowa. The entries cover a plethora of typologies from cinemas to set designs and beyond.
To view the full list of nominees please visit frameawards.com/nominees
An international jury of industry leaders
The Frame Awards values diversity in design disciplines and in personal perspectives. Each Awards category has a separate international jury comprising designers, manufacturers and clients. This means that the best work will be chosen by all industry stakeholders, not just by other designers: retail brands, hospitality providers, cultural institutions, and educators.
Jury members include Marsha Meredith (Aesop Creative Director), Ivy Ross (Google Hardware Design Vice President), Herbert Schilthuis (Heineken Global Director Health), Kave Pour (SPACE10 Co-founder & Managing Director) and Patrik Schumacher (Zaha Hadid Architects Principal) among other leaders in their field.
Public Vote Commences
Following the reveal of the jury's nominations, the public also gets the chance to vote for their favourite project in each category and decide the People's Vote on the Awards website.
Frame Awards programme and ceremony
The Frame Awards culminates with the live judging and Awards Show on 19 and 20 February 2020. The Frame Awards day programme is a two-day event showcasing the future of spaces through a blend of talks, exhibitions, workshops, trend briefings, brand experiences and panel discussions. The Awards Show includes the announcement of the winners, speeches, a grand dinner and after-party with selected jury members, VIPs, and press in attendance.
Attending Frame the Frame Awards Show
Tickets to attend the Frame Awards day programme and Awards Show are available for purchase at www.frameawards.com. Prices range from 74.50 to 399.
Important dates
12 December 2019 – Nominees announced: Public voting begins
15 February 2020 – Public voting closes
19 February 2020 – Live judging and day programme at B.Building Amsterdam
20 February 2020 – Frame Awards day programme and Frame Awards ceremony at B.Building Amsterdam
Partners

The Frame Awards 2020 is proudly sponsored by:
B.Amsterdam, Design Encounters, ECIA, IBA, Chemetal, Iris Ceramica Group, Laufen, Orgatec, Pedrali, Andreu World, ASB Glassfloor, ArchitectureNow, Architonic, Liganova, v2com.
On picture: Selfridges Executive Workspace - Small Office of the Year / Crédit photo : Alex Cochrane Architects