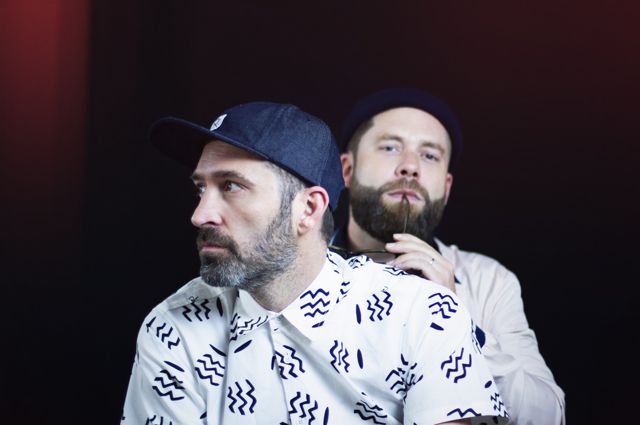 French electronic duo Parrad are poised to announce their new 3-track EP with the arrival of 'So Cold' due this December and will be accompanied by a stunning visual for the lead track 'So Cold' shot entirely in Tokyo by London based award winning director Glashier. This video is the first chapter of a trilogy depicting the story of the demise of a couple's relationship through the medium of performance dance. Take a look just below, press play and enjoy !
Glashier, known for his work with Fatboy Silm, Bonobo and Juliette Lewis, navigates effortlessly between the dancers' emotions and their relationship with the urban landscape recalling the dark atmospherics of David Lynch.
Parrad detail the video : "We love how the video reveals the poetic and dreamlike aspects of the song. Director Glashier did an excellent job in creating a seamless flow between the modern and the traditional with fantastic performances from the cast in Tokyo".
Powerful, symphonic and poetic are words used to describe Parrad's music. The duo consists of Atom, from renowned French quartet C2C and singer / musician Gwen Delabar, having garnered acclaim with their remixes for Phoenix, Mura Masa and The Do, including the debut hit 'That Thing', spawning countless accolades and a huge sync deal in France.
No stranger to the scene, Atom has picked up 4 Victoires de la Musique (French equivalent for Grammys), a double platinum record and 5 world DMC turntable championship titles with C2C and now combines his efforts with Gwen Delabar, whose solo album was mixed by Atom himself.
Both artists' passion for peppy-paced songwriting and infectious electro jams brought about the inevitable creation of Parrad. The debut EP features a clutch of experienced and new collaborators, including hotly tipped artists Nerlov and Degree appearing on 'So Cold' and AllttA, 20syl of C2C fame and Californian rapper Mr. J. Medeiros, who both feature on 'Flag Pole'.
'So Cold' EP will be released through On and On Records on 12th December 2019 across all platforms.
Parrad's debut album is due spring 2020.