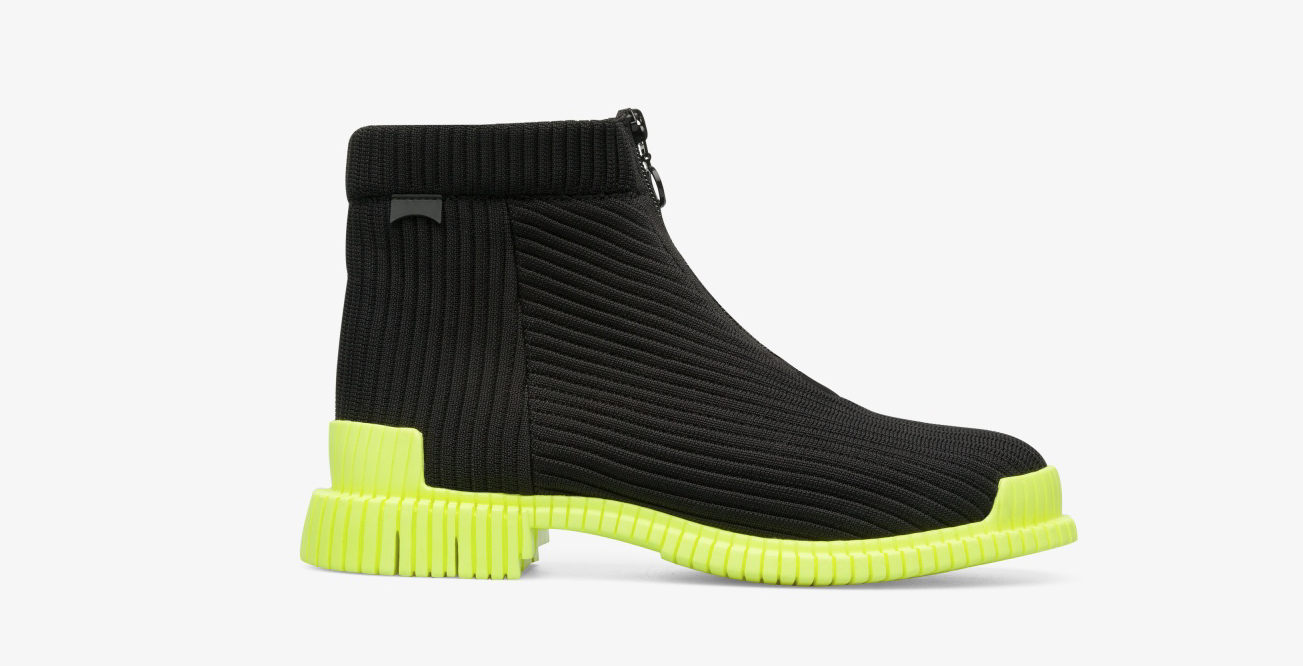 A New Collection to say goodbye to winter and kicks off the S/S 2020 season with a wide range of playful Camper styles enhanced with neon. Discover below the PIX SHOES, our favorite piece of the collection.
"Taking cues from this season's camping inspiration, our New Collection explores the concept through the digital work of Claudia Maté. Showcasing the carefree attitude behind the collection, the Spanish artist reflects on the innocence of youth, focusing on a group of teenagers who have embarked into nature and left the virtual world behind for the weekend.
In a series of surreal images, a cast of 3D characters invites us to reconnect with mother nature through our senses – the feeling of grass on our toes, the scent of a wild flower, and the warmth of the sun on our face. Of course, what happens when the sun goes down is another story.
Combined with a fluorescent palette of colors and playful design elements, our New Collection transports us to a faraway place this summer where spontaneity, humor, and fun become essential to having a good time." Camper
Claudia Maté is a Spanish artist living and working in London. Her work explores new media through a wide variety of formats, including programming, 3D and moving images, video games, virtual reality, and sound. By blending the familiar with the odd and the futuristic with the strange, Maté has developed a unique non-ideological aesthetic which uses the Internet and technology to create a surreal digital world where anything is possible, and nothing is as it seems.