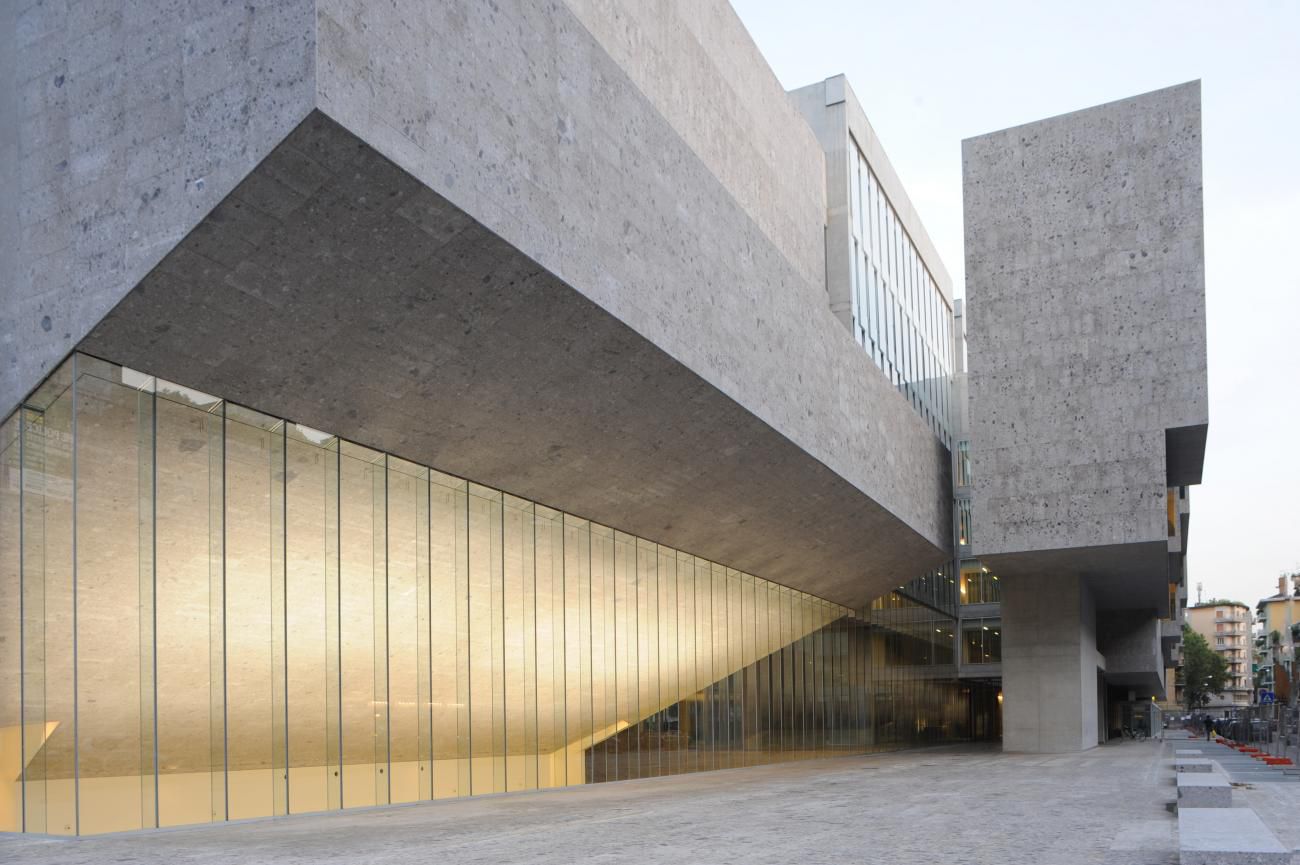 The two Irish architects Yvonne Farrell and Shelley McNamara ( Grafton Architects ) are the winners of the famous Hyatt Foundation Pritzker prize, which rewards, for the very first time, two women partners.
Yvonne Farrell (1951) and Shelley McNamara (1952) met during their collegiate studies at the School of Architecture at University College Dublin (UCD). They studied under rationalist architects who had newly arrived to challenge the preexisting thought and culture of the institution. Upon graduating in 1976, they were each offered the unique opportunity to teach at UCD, where they continued to educate until 2006, and were appointed as adjunct professors in 2015. "Teaching for us has always been a parallel reality," comments Farrell. "And it's a way of trying to distill our experience and gift it to other generations coming along so that they actually play a role in the growing of that culture. So it's a two way thing, we learn from students and hopefully students learn from us."
In 1978, Farrell and McNamara, along with three others, established Grafton Architects, named after the street of their original office to prioritize the existence of place, rather than individuals. Significant projects have included North King Street Housing (Dublin, Ireland 2000); Urban Institute of Ireland, University College Dublin (Dublin, Ireland 2002); Solstice Arts Centre (Navan, Ireland 2007); Loreto Community School (Milford, Ireland 2006); Offices for the Department of Finance (Dublin, Ireland 2009); and Medical School, University of Limerick (Limerick, Ireland 2012).
Reflecting on their childhoods, McNamara recalls, "My awakening to the experience of architecture was a visit as a child to an enormous 18th-century house on the beautiful main street of the city of Limerick where my aunt lived. Her husband had a beautiful mahogany lined pharmacy shop on the ground floor, and she ran a little Montessori school in a room over the entrance hall. This aroused a sense of wonder as to what a house could be and I remember vividly the sensation of space and light, which was an absolute revelation to me."
UP Universita Luigi Bocconi, photo courtesy of Federico Brunetti / DOWN University Campus UTEC Lima, photo courtesy of Iwan Baan