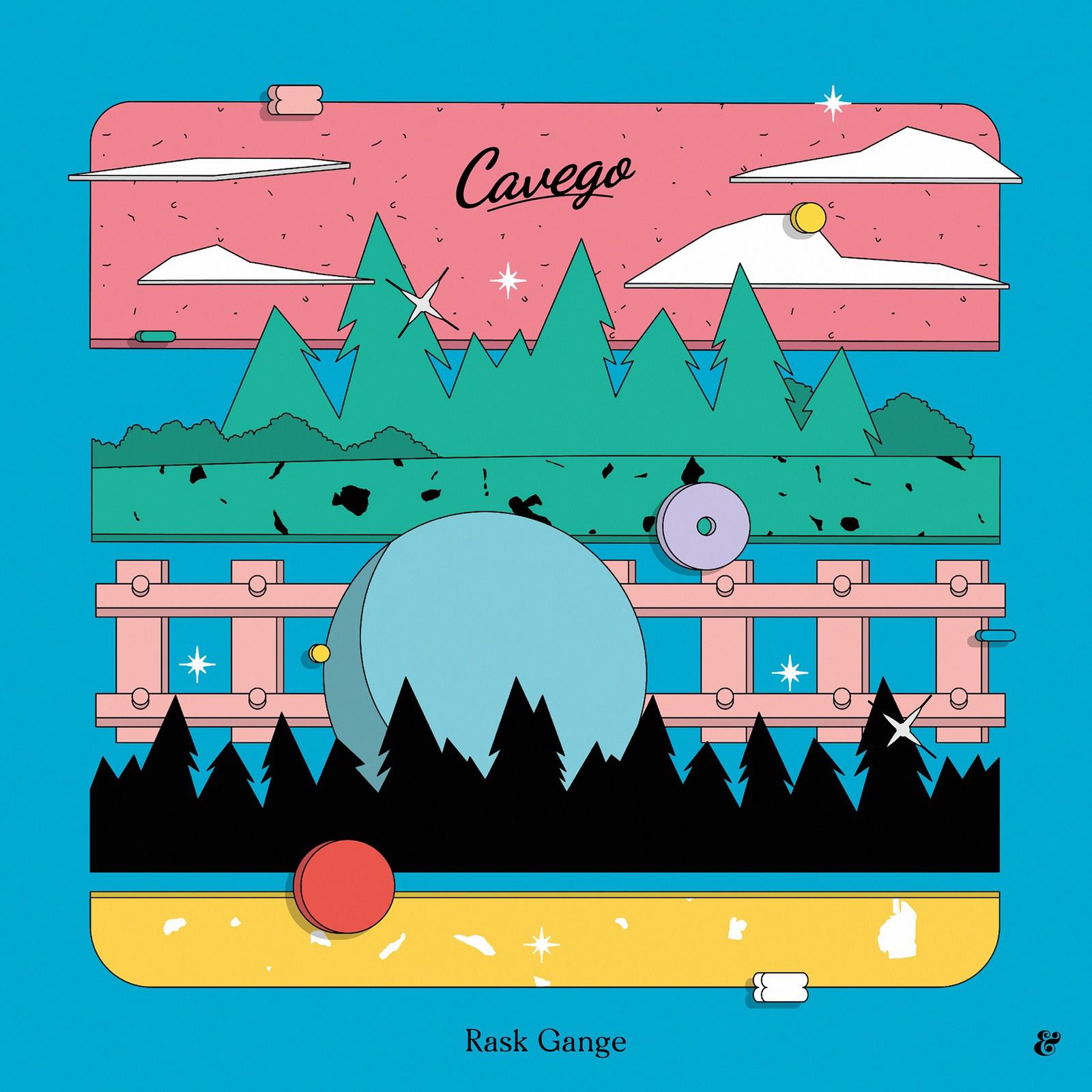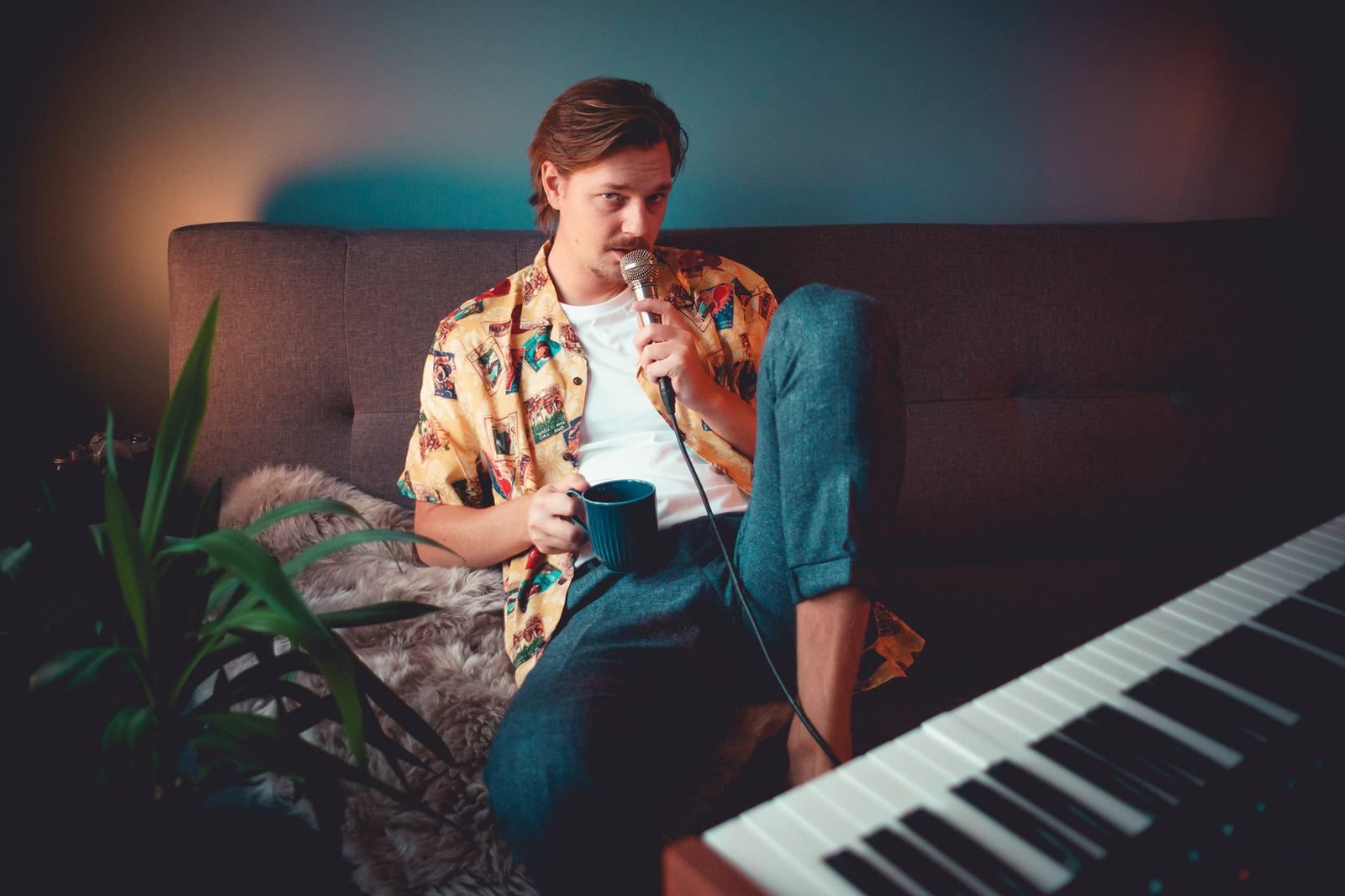 Press play and enjoy that new track of CAVEGO, titled 'Rask Gange', released via Eskimo recordings. The artist pays a colorful tribute to 80s disco in a playful and meaningful way, by also releasing the EP Dovregubben at Eskimo Recordings next June 12, 2020. 'Rask Gange' announces Cavego's forthcoming 'Dovregubben' EP, that takes its cues from the region's culture with the EP's title itself a reference from Henrik Ibsen's famous work 'Peer Gynt'. Featuring four tracks of shimmering, uplifting electronic music that can be enjoyed both at home and on the dancefloor, 'Dovregubben' revels in its playful sounds and shows exactly why the young Norwegian has already been tipped by the likes of BBC Radio 1, DJ Mag and co.Stay tuned !
Cavego – Dovregubben EP
Tracklist
01. Rask Gange
02. Huldra
03. Dovregubben
04. Alfred (og vennene hans)
05. Rask Gange (Extended Mix) (PRESS PLAY & LISTEN BELOW)
06. Huldra (Extended Mix)
FR/ Deux ans après s'être instauré une certaine renommée avec son premier EP, le producteur de nu-disco norvégien Even Hymer Gillebo alias Cavego fait son grand retour chez Eskimo Recordings avec son deuxième EP Dovregubben, un 4 titres cosmique qui offre un mélange éclectique de sons de synthés disco classiques couplé d'une esthétique ambiante scintillante. Tirant son nom de la célèbre pièce de Henrik Ibsen "Peer Gynt", l'EP rend hommage à la culture et aux paysages inspirés de Bergen dans lesquels Cavego a grandi, en fusionnant de magnifiques paysages sonores glacés avec des mélodies vibrantes et exaltées doublées d'un rythme disco énergique pour capturer l'idée que Cavego se fait du charme de la Scandinavie et lui donner vie.

La signature de Cavego se fait immédiatement ressentir avec le morceau d'ouverture Rask Gange. Entre son motif polyrythmique distinctif qui superpose un riff de synthétiseur ¾ sur un rythme 4/4, les leads analogiques empreints de nostalgie et des toms roulants considérablement agréables, Rask Gange est un véritable sanctuaire musical des années 80 oubliées depuis longtemps, son intensité de style à la Giorgio Moroder et des tonalités qui nous plongent dans une virée nocturne luminescente, Cavego réussit à revisiter Tron avec une touche de modernité.
Dans la foulée, on retrouve les vibes neuro-romantiques et foisonnantes de Huldra. Tirant son nom de l'esprit attrayant des forêts scandinaves, ce morceau est un parfait cocktail de textures vocales vaporeuses avec de magnifiques accords d'ondes nous rappelant un coucher du soleil pour créer un rythme qui alterne entre des paysages sonores éthérés et magiques et un rythme entraînant tout droit sorti de Hotline Miami. Le revival des années 80 est devenu un thème populaire ces dernières années sur le plan musical, mais jusqu'à présent, rien ne capture mieux son romantisme rêveur et utopique qu'Huldra, ses mélodies anthémiques inspirant un sentiment d'anémie chez le jeune auditeur.

La face B s'ouvre sur la piste Dovregubben, ainsi nommée en l'honneur de la locomotive norvégienne, autrefois une icône. La piste vous guide sans interruption à travers ses différentes boucles de synthé majestueuses, chacune inspirant un sentiment de connexion à chaque fois plus passionnée avec l'état d'esprit de l'artiste et cette image apparaissant de 533 km de voie ferrée vous emmenant à travers le pittoresque paysage norvégien.

Pour clôturer l'EP, nous avons le titre Alfred (Og Vennene Hans), le petit dernier du lot, plus sombre et crépusculaire. Commençant par une ligne de basse isolée et se développant jusqu'à un crescendo sauvage d'effets, de percussions et de guitare électrique tournant tous autour d'une seule simple note, Alfred (Og Vennene Hans) délivre un mélange paraphonique de voix aériennes vous tirant temporairement vers de grands espaces pour prendre une pause et sentir pleinement ce groove dans lequel vous êtes repoussé.

L'EP Dovregubben propose un ensemble de grooves excentriques et majestueux pour vous permettre de passer des journées lumineuses. Dans la foulée de Gudbrandsdalen, cet EP consolide la réputation de Cavego comme l'une des étoiles montantes du disco de cette année et nous prouve à tous que DJ Mag, Clash et BBC Radio 1 ont tous parié sur le bon cheval ici.
Cavego rend un hommage coloré au disco des années 80 d'une manière à la fois ludique et significative, en sortant le 12 juin 2020 l'EP Dovregubben chez Eskimo Recordings. Sans plus tarder, faites vous plaisir, press play, et kiffez !