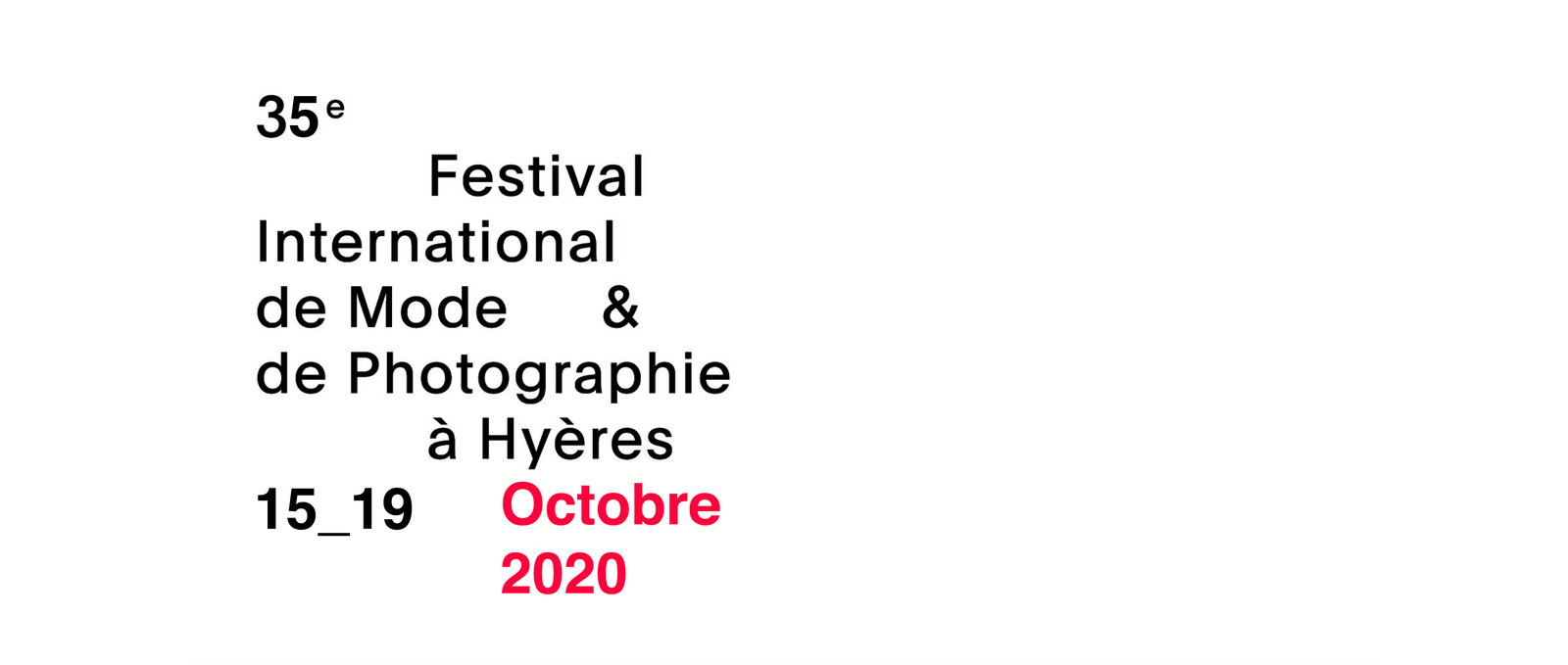 The 35th edition of the International Festival of Fashion, Photography and Fashion accessories, Hyères, will take place from 15 to 19 October 2020 at the Villa Noailles. Jean-Pierre Blanc is both the founder and the director of the festival which will be presided over by Pascale Mussard.

Since 1986, the festival has promoted and supported young international fashion design, since 1997 a competition has also existed for emerging photographer and this year, for the fourth time, a competition will also recognise young fashion accessory designers. The festival is acknowledged as the oldest fashion competition aimed at young professionals.Several prizes are awarded to the competing designers thanks to grants provided by the festival's partners who commit, together with the festival, to provide long term support. Practical assistance is provided right from the selection stage as well as during a period of two years in various different domains: financing, production, workmanship, materials, production, legal, media, exhibitions, workshops and residencies.This year again new partners are providing their support for this young generation by joining together with the arts centre.
FR / La 35e édition du Festival international de mode, de photographie et d'accessoires de mode de Hyères, se tiendra du 15 au 19 octobre 2020 à la villa Noailles. Le festival est fondé et dirigé par Jean-Pierre Blanc, et présidé par Pascale Mussard.
Depuis 1986, le festival promeut et soutient la jeune création internationale de mode, depuis 1997 un concours est ouvert aux photographes émergents et cette année, pour la quatrième fois, un concours distingue les nouveaux créateurs d'accessoires de mode. Il est reconnu comme le plus ancien concours du monde destiné aux jeunes professionnels.Plusieurs prix récompensent les créateurs en compétition grâce aux dotations des partenaires du festival qui s'engagent avec lui pour les accompagner dans la durée. Une aide pratique est apportée dès la sélection des candidats, puis pendant une période de deux ans couvrant de nombreux domaines : financement, production, artisanat, matériaux, édition, juridique, presse, exposition, atelier et résidence.Cette année encore, de nouveaux partenaires apportent leur soutien à cette jeune génération en s'engageant auprès du centre d'art.