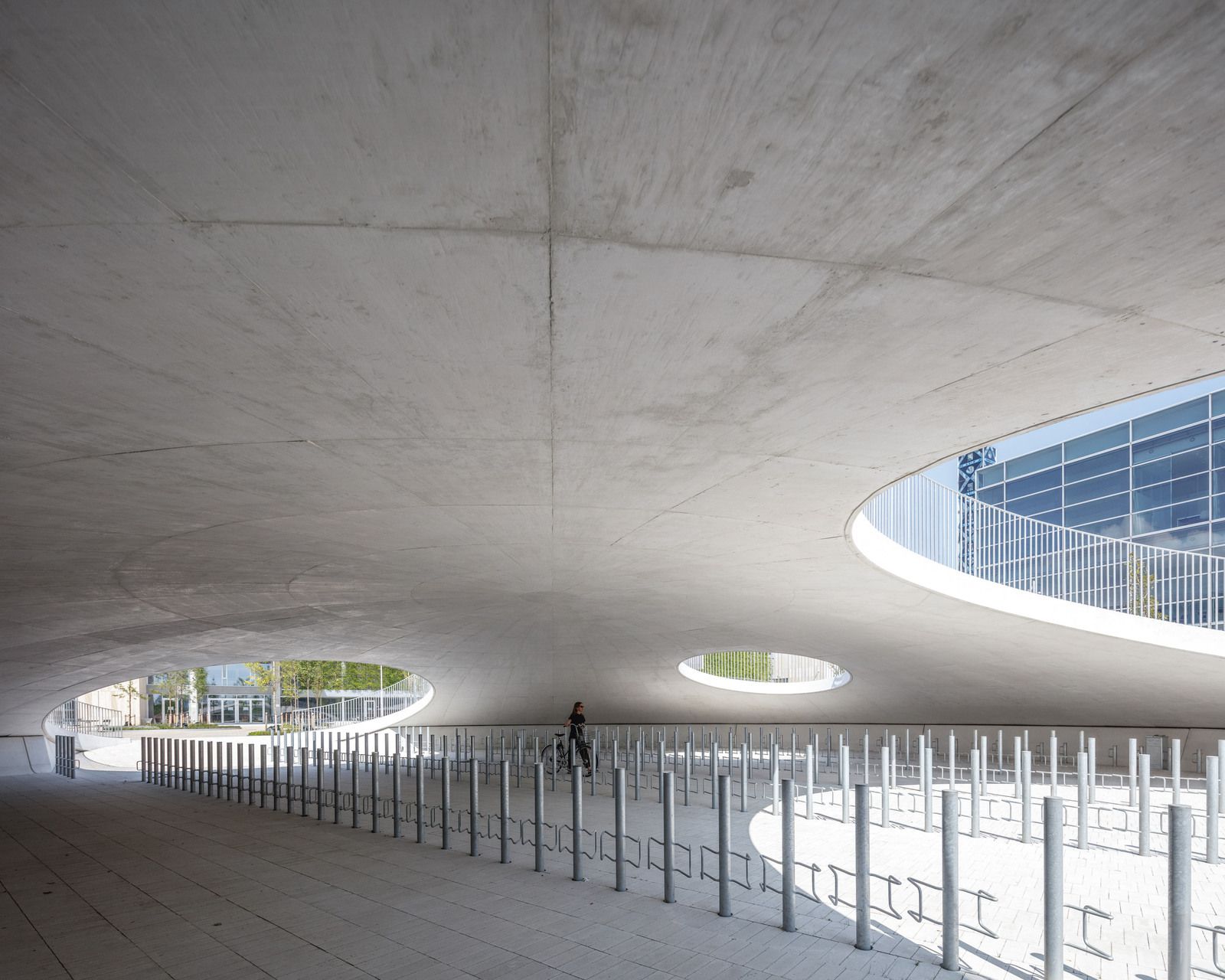 Program: new urban space by the University of Copenhagen, South Campus (KUA).
Place: Copenhagen, Denmark.
Size: 21,415 m2.

Client: Danish Building and Property Agency. Private donation: grant from the private foundation A.P. Møller og Hustru Chastine Mc-Kinney Møllers Fond til almene Formaal.
Architect: COBE > www.cobe.dk
Full-service consultant: EKJ Consulting Engineers.
Additional engineers: CN3, Vind-Vind.
Contractors: M. J. Eriksson (construction contract), NCC Denmark (concrete contract).
Photography: Rasmus Hjorstshøj - COAST (c)