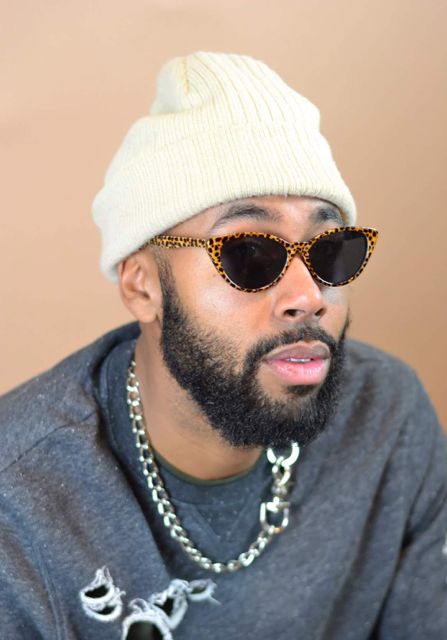 Fast rising baltimore producer / singer / musician Life On Planets (Phil Celeste) is poised to release a brand new track with the arrival of 'Glowstick' featuring Brooklyn electronic artist Taylor Bense out through Kitsuné Musique this July. Lifted from their forthcoming EP due later this year, this is the pair's first collaborative effort together and the results have been mind blowing.
Drawing on a myriad of influences from RnB, pop and trap, peppered with atmospheric electronic and housey grooves, the duo envisaged performing music that broke down barriers. Phil explains: "We were chillin at the studio talking about how we both loved a lot of rnb and trap stuff that was coming out but how it didn't belong in our sets at dance clubs. We wanted to make something with a taste of both worlds that could be played at our performances without being totally alien to what we already do."
When producing the single 'Glowstick' Phil and Taylor had a lot of cruise ship imagery and boat parties in mind, which gave the track a specific summer, laidback feel coupled with bouncing bass lines and rousing RnB and trap-infused elements. Phil details the track: "This was our first jam in the studio. It started with a bass line from a voice memo as I was diggin' for some inspiration. As we developed the track I imagined being on groove cruise or one of those other boat parties and a narrative began to develop about a lil devil trying to get into mischief and epically failing to woo a party girl who "just came to dance".
Life On Planets previous single 'Only You' was released on Soul Clap's label Soul Clap Records and drew accolades from peers and press alike. Melding soul, R&B, and house in his original productions; the artist's eclectic sound took him from the streets of Baltimore to cities the world over. Join Phill as he weaves live performance with electronics to spread messages of truth, love and consciousness across dance floors.
Like his own musical tastes, Taylor Bense draws on numerous and diverse inspirations. From jazz and MoTown, all the way up to the records that sampled them (Dilla, Tribe, Detroit house) Bense has managed to take familiar sounds and repurpose them into fresh tracks with unexpected lyrical and stylistic pairings.
'Glowstick' is their first single together and will be released via Kitsuné Musique on 24th July 2020.