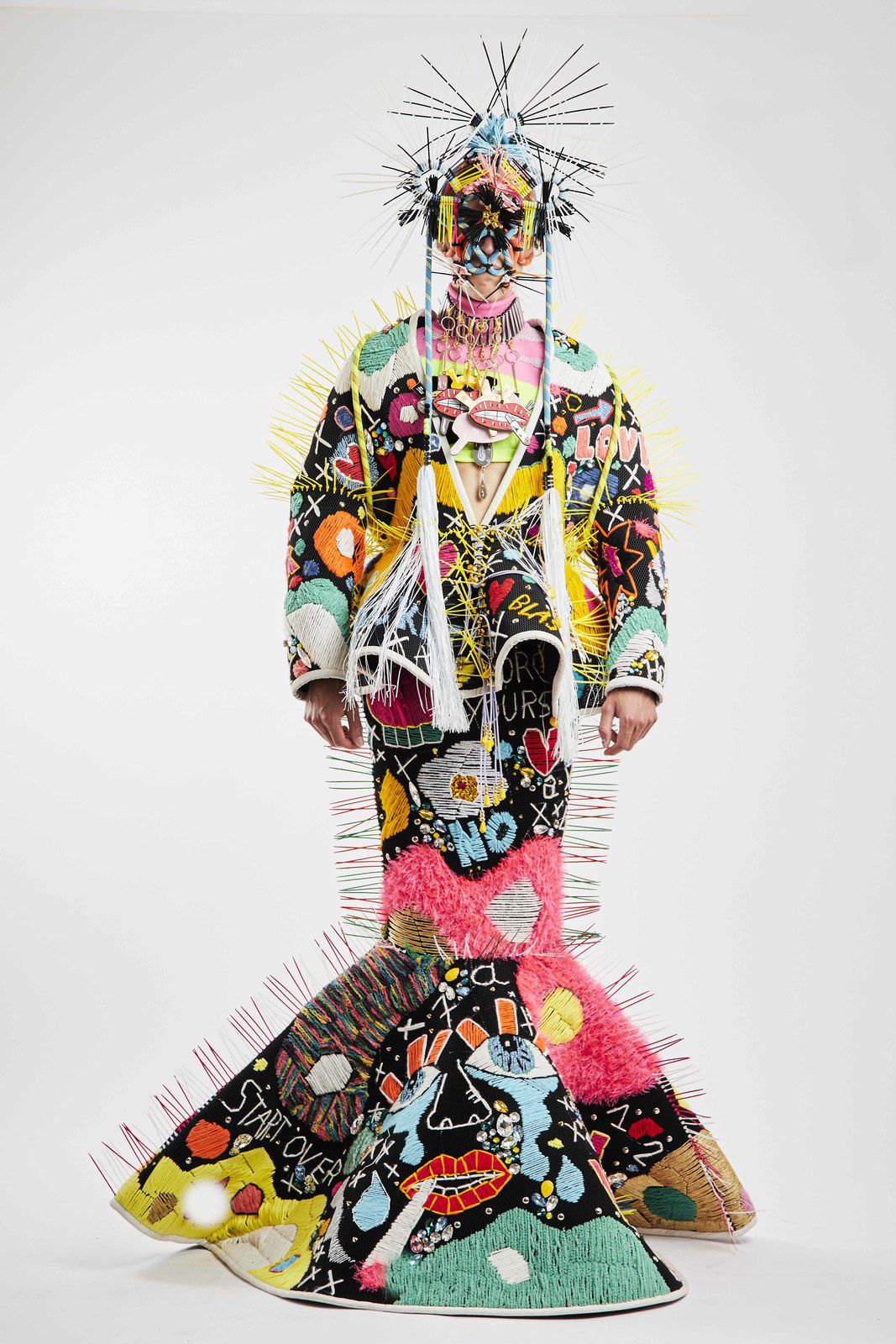 Tom Van der Borght wins GRAND PRIX OF THE JURY PREMIÈRE VISION and PUBLIC PRIZE at the 35th edition of the Hyeres Festival of Fashion and Photography.
On Sunday, October 18th, Tom Van der Borght was announced grand winner in 2 categories after 4 days of competition:

This year jury was composed by Jonathan Anderson, President of the jury, guest of honor, Tim Blanks, Derek Blasberg, Benjamin Bruno, Olivier Gabet, Michel Gaubert, Kaia Gerber, Amanda Harlech, Olivier Lalanne, Tyler Mitchell, Ronnie Cooke Newhouse, Arnaud Valois, Christoph Rumpf.

GRAND PRIX OF THE JURY PREMIÈRE VISION

A Festival partner since 2011, Première Vision is sponsoring the Grand Prix of the Jury for the 8th consecutive year supporting them in their collection development and production.

The Grand Prix of the jury Première Vision consists of:

- a grant of 20,000 euros offered by Première Vision and a high level of visibility during a Première Vision Paris event.
- a collaborative project with the CHANEL Métiers d'art, worth up to 20,000 euros.
- a fashion show at Mercedes-Benz Fashion Week A/W21 in Berlin courtesy of Mercedes-Benz
- the opportunity to discover Swarovski's headquarters and archives in Austria.


PUBLIC PRIZE
This prize is awarded by the public of the festival.
Tom Van der Borght got his Fashion Design degree in 2012 at the Stedelijke Academie voor Schone Kunsten of Sint-Niklaas.

Tom discovered at the age of 27 that he suffers from a heriditary neuropathic muscle disorder, which confronted him with the question: what is really important in life ?
This was the catharsic moment he decided to study fashion design and pursue his childhood dreams.

From 2012 to 2016, He had the pleasure to show his work during Berlin, Paris, London and Panama Fashion Week. His collections were sold in the USA, Japan and across Europe.

During his study; he was already interested by the borders between fashion and art. Reflecting on his own background in social work and on his own personal disposition in life, lead to questioning social structures, definitions, limits, ... The visual language T.VDB developed goes far beyond clothes, always creating a highly personal and questioning universe, combining media and crossing borders between fashion and arts.

T.VDB works as an independent artist in his artistic fashion studio. He focuses on very diverse topics: fashion, textile, graphics, video, installation and scenography. He produces his own free work and next to that he works commissioned for various partners.
HYERES PRESENTATION/ RUNWAY