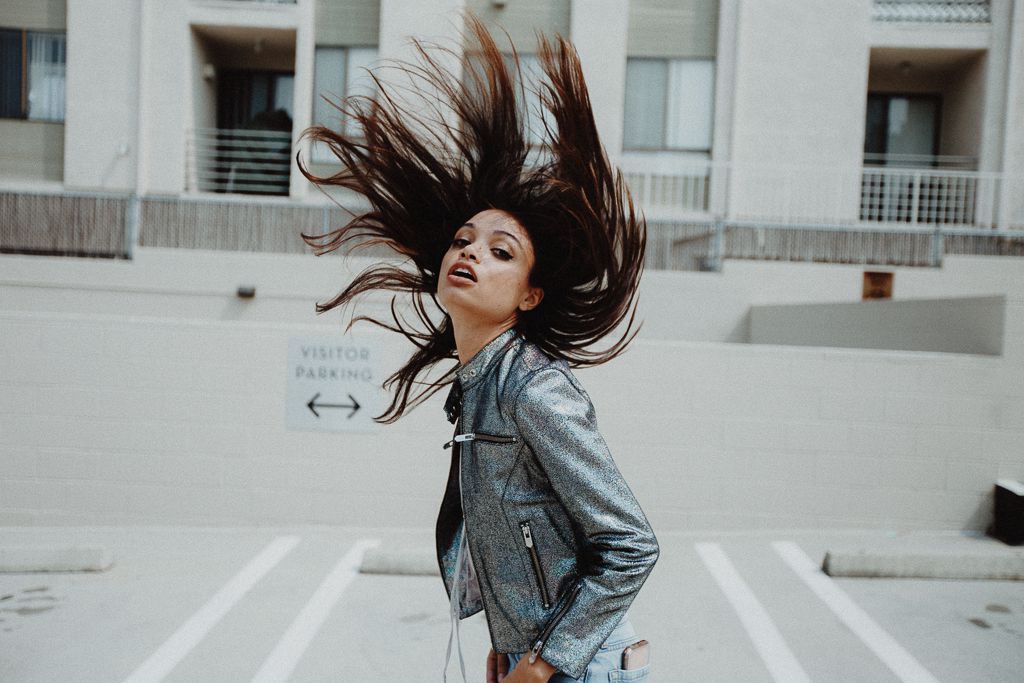 "Do You Feel Like A Sinner Yet?" 24-year-old singer Halo Kitsch asks on her new single. The LA bred artist grew up on the fringe of suburbia with a big family in a little mobile home park. Before she'd even turned two, the piano in the living room caught her eye and she began to play every keyboard she could get her fingers on. By the time she was 19, she had a written collection of over four dozen finished songs, and an iPhone with 100 voice memo recordings of every little spark of an idea.


After three years in college, Halo couldn't pretend she wanted a degree anymore and dropped out to chase music. Halo worked as a waitress, a bartender, and in a holiday photo booth all at the same time to save up enough for her first studio session. In her music, Halo takes back the power from every experience where her character fell victim. She emerges from emotional abuse, failure, mental manipulation, addiction, societal labels, romantic toxicity, and the like with the fiery rejuvenation of self discovery.


On "Do You Feel Like A Sinner Yet?" the protagonist is also the victim and the antagonist. Halo's perspective looks in from outside a toxic relationship, realizing that both sides play a part in its dissolution. "I made a big mess / My knees hurt for forgiveness / And as for you, do you feel like a sinner yet?" she implores on the chorus. Backed by 90s alt-rock guitars and an undeniable pop sensibility, "Do You Feel Like A Sinner Yet?" feels cinematic, and at times, like a reckless and cathartic proclamation.


"Through the exploration of self-discovery, I finally found vocabulary that defined the contagious toxicity of a co-dependent love trap. With the same pain it takes to grow, I reflected on the cyclical nature of what felt like a sinking rock bottom. Isn't it ironic how the abused becomes the abuser? In hindsight, I suppose I wrote the song to myself as much as to my partner. After all, two wrongs never make a right. So, the question I pose is, 'When have you had enough?'" Halo
With four singles under her belt so far, Halo has begun expanding her creative circle, including collabs in the works with up-and-coming producer Ben Zelico, Ely Rise (Lady Gaga), Doug Schadt (Maggie Rogers), Jo Caleb (99 Souls) and others. She has caught the early attention of Spotify, with major playlist support on three New Music Fridays, Pop Rock, Indie Pop, Fresh Finds, Outliers, and It's a Bop. With a sound and style that stirs up the raw energy of Florence and the Machine with the retro boho individuality of Sheryl Crow or Madonna's "Ray of Light", Halo's an old soul stuck in the body of a pop fanatic who gives a fuck and can't stop singing about her exes.