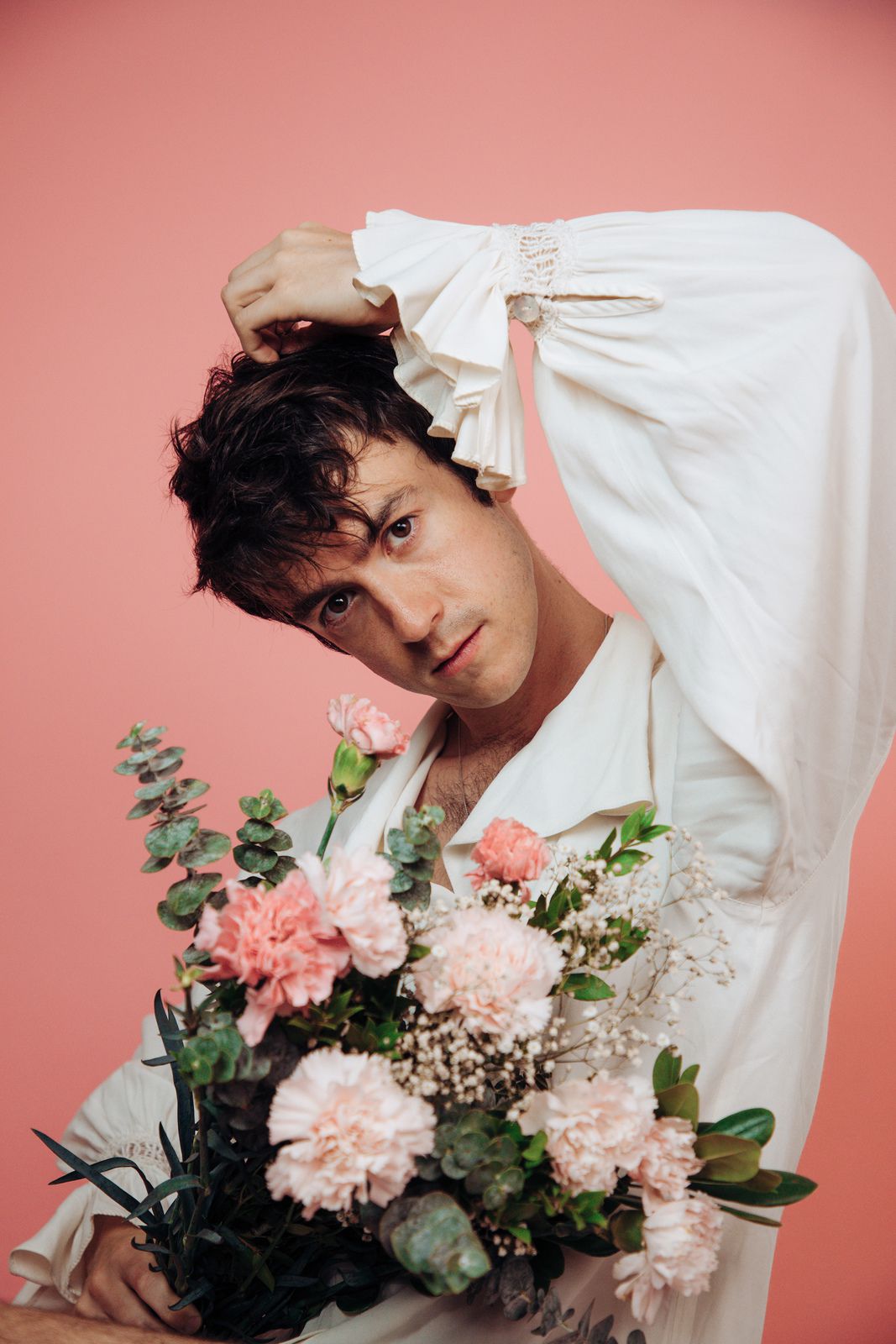 Queer pop-electronica act Pat Reilly releases "Adamantine," the second and final single from his upcoming debut EP, 'Prince of the Night,' out Friday, November 13th.
On October 31st, Reilly released "Act of Love," the first single from 'Prince of the Night.' "Adamantine" is the second and final single ahead of the EP's full 5-track release on November 13th. Underscored by cinematic production and ethereal synth-work, "Adamantine" sees Reilly sing of a love so strong that it feels almost controlling. "It's my response to a lover who is trying too hard to be a good boyfriend, and ultimately suffocates the relationship," he explains. "During quarantine I've lived with my partner and we've both had to figure out how we can have our own space during this time while also not being able to leave one another's side. Through some tough conversations, we found a way to honor each other's individuality, which gave breath to it so we can flow again."
Releasing on November 13th, the 'Prince of the Night' EP offers an intimate glimpse into this strange and spectacular year of isolation as Reilly takes us on a journey through his own emotional landscape, purging his pain, and coming to terms with every element of his being. "''Prince of the Night' is a release from all the pain I've been holding onto, that I wasn't even conscious of prior, because I could distract myself with work, people, strangers, and my ambition," he writes. "It flows in and out of the healthy and unhealthy POV that a relationship with another, with myself, and with my environment can take."
A singer, songwriter, actor, performer, and overall creative force, Pat Reilly is a true artist in every sense of the word. Fusing R&B with pop electronica, Reilly brings an authentic queer narrative to all of his work. His sound weaves weighty emotion through the lightness of pop with a distinctive sensitivity, sexuality, and softness. Already capturing the attention of tastemakers like Billboard Pride and QueerX, Reilly is emerging as one of the most exciting, boundary-pushing, queer voices in pop.