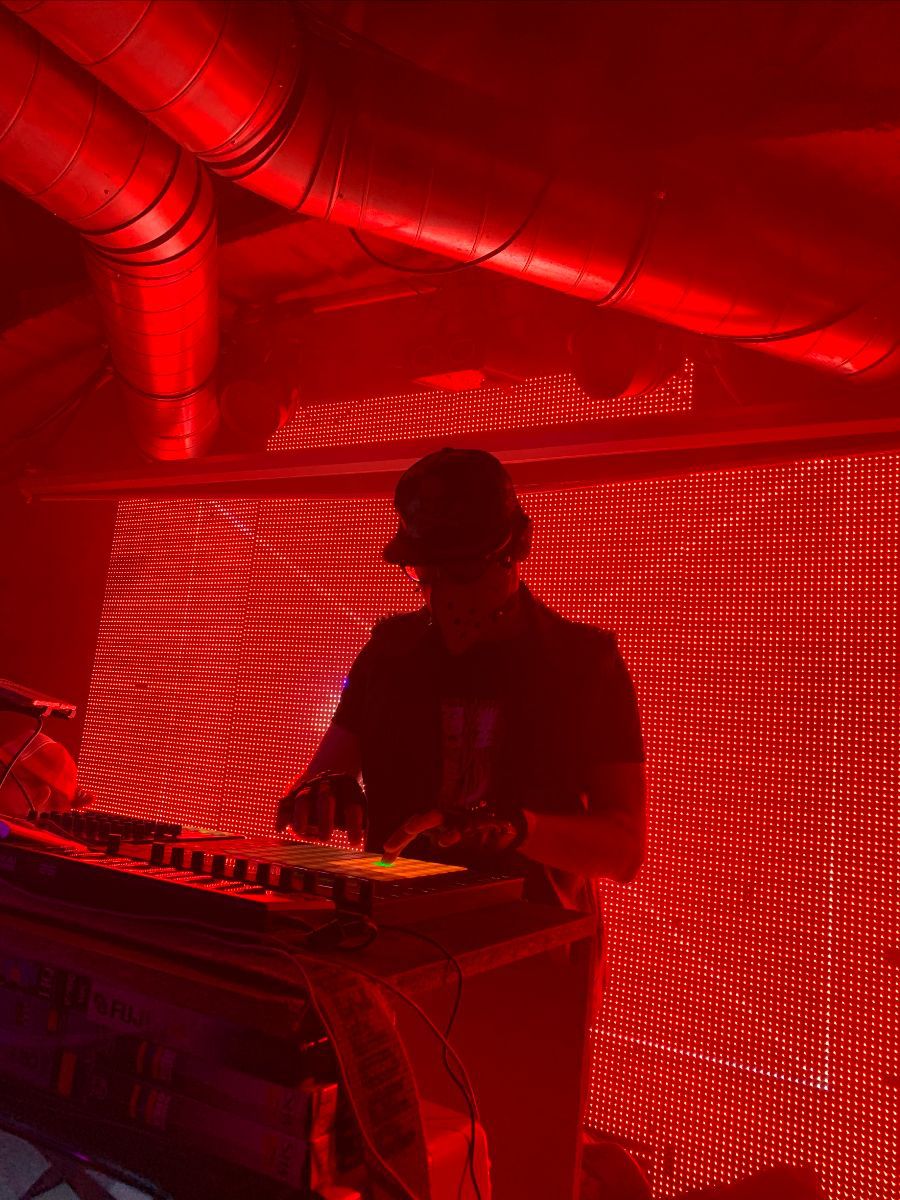 Since 2014, Absolute Valentine creates tracks influenced by electronic music, the 80's aesthetics, and the cyberpunk culture. Nowadays, we call these genres « Synthwave, Retro-electro and Darksynth ». Absolute Valentine is also the founder of the well known Synthwave label Lazerdiscs Records. Lately, he has worked with Cody Carpenter (son of John Carpenter) and has gained the trust of the whole Synthwave scene with his high-quality mastering.

After 3 albums, all charted on Beatport and Itunes, and some nice gigs with artists like Carpenter Brut, Waveshaper, Anoraak, he is finally back with a new album named « American Nightmares ».

This time the concept is the dark side of the universe, more than ever the American Dream has become an American Nightmares. Imagine a creep show soundtrack under testosterone with 9 new tracks, full of distorted synthesizers, edgy drum machines, and Synthwave melodies. Absolute Valentine always likes to highlight new talent that's why there are 3 remixes produced by awesome synthwave producers like Bloodpanic, Billy Mays Band, and Rogue VHS.
His previous releases have been acclaimed and supported by Newretrowave, Dr. Disrespect, Luigi Donatello, Metalsucks, Dark Beauty Magazine, Synthspiria, Brutal Resonance, Destroy/Exist, and many more...
'American Nightmares' will be released on the 22nd of January 2021. Stay tuned ...