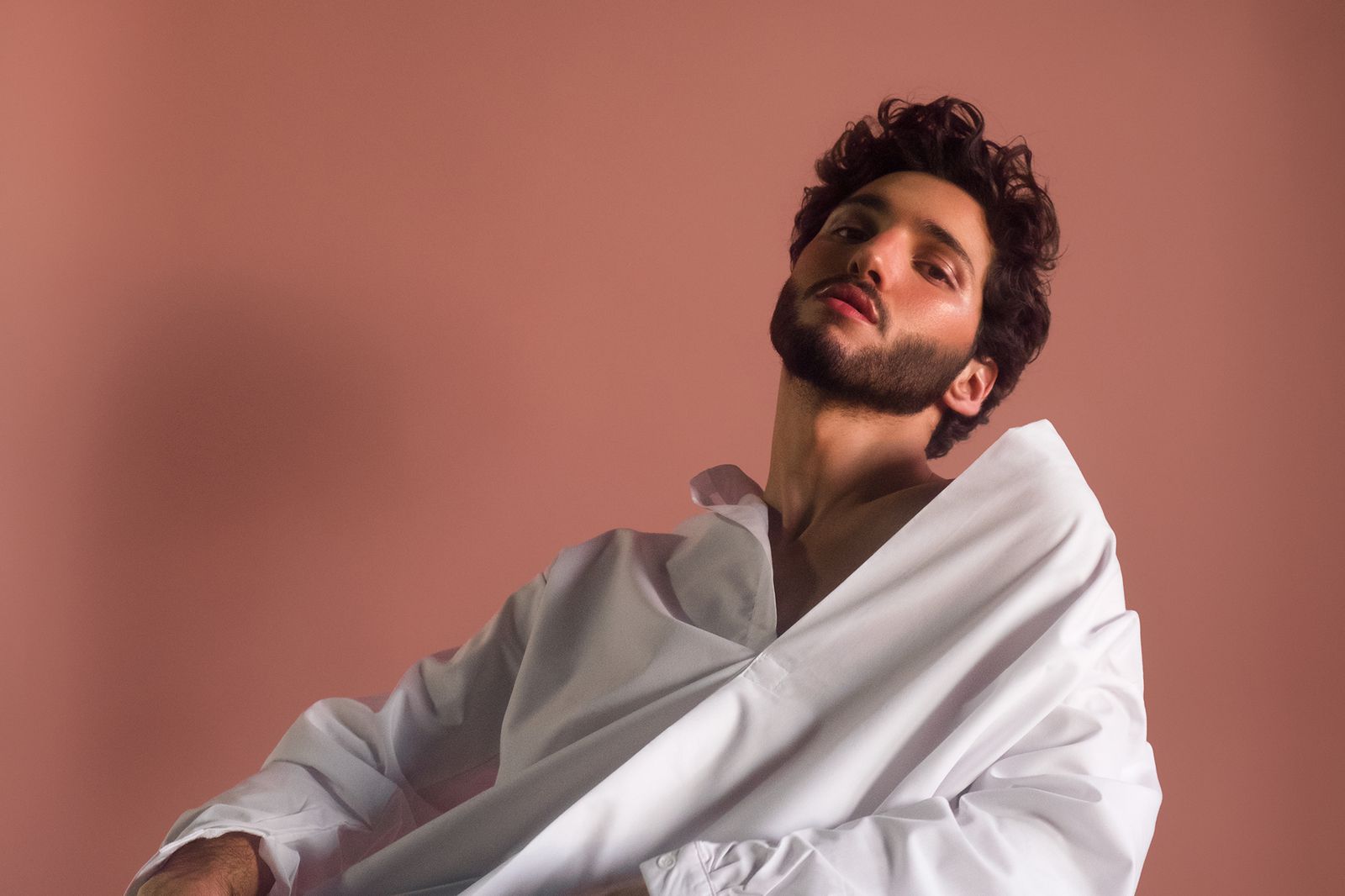 Moroccan-Canadian newcomer Mehdi Bahmad is one to watch. With his seductive flow, inspiring confidence and silky warm vocal presence, the Montreal-based artist boldly redefines perceptions of what it means to be an Arab man in the modern world. His magnetic take on world pop combines atmospheric electronics, dreamy avant-pop, and elements of Arab music in unapologetic intimate songs. Coming from a visual arts background, the multidisciplinary artist proposes an idyllic universe at the intersection of various disciplines in which the word "haram" doesn't exist. Bridging his two worlds for reasons that extend far beyond music, Bahmad reappropriates his heritage in a groundbreaking way. Son of east and west, he shatters countless stereotypes while infusing a reviving energy into the global pop landscape.
Mehdi Bahmad showcased his unrivalled vision and extraordinary talent with his daring and genuine debut project "Khôl". The EP served as an introductory access into the secret garden the artist nurtured while growing up between Morocco, France and Canada. Produced with long-time collaborators Wake Island and mixed by award-wining mixing and sound engineer Seb Ruban, the hypnotic songs, rich with lavish string work and complex rythyms quickly garnered notable media attention from Vogue, Flaunt, and Radio-Canada/CBC among others. The series of ethereal visuals Bahmad directed and conceived also brought him to be listed as one of the best contemporary emerging Arab artists, as well as to be presented as part of renowned international film festivals such as TIFF and Aesthetica Short Film Festival. His recent live performances include Festival Nuit Blanche à Montréal, Canadian Music Week and Montreal Pride Festival.
Press play and enjoy below ...