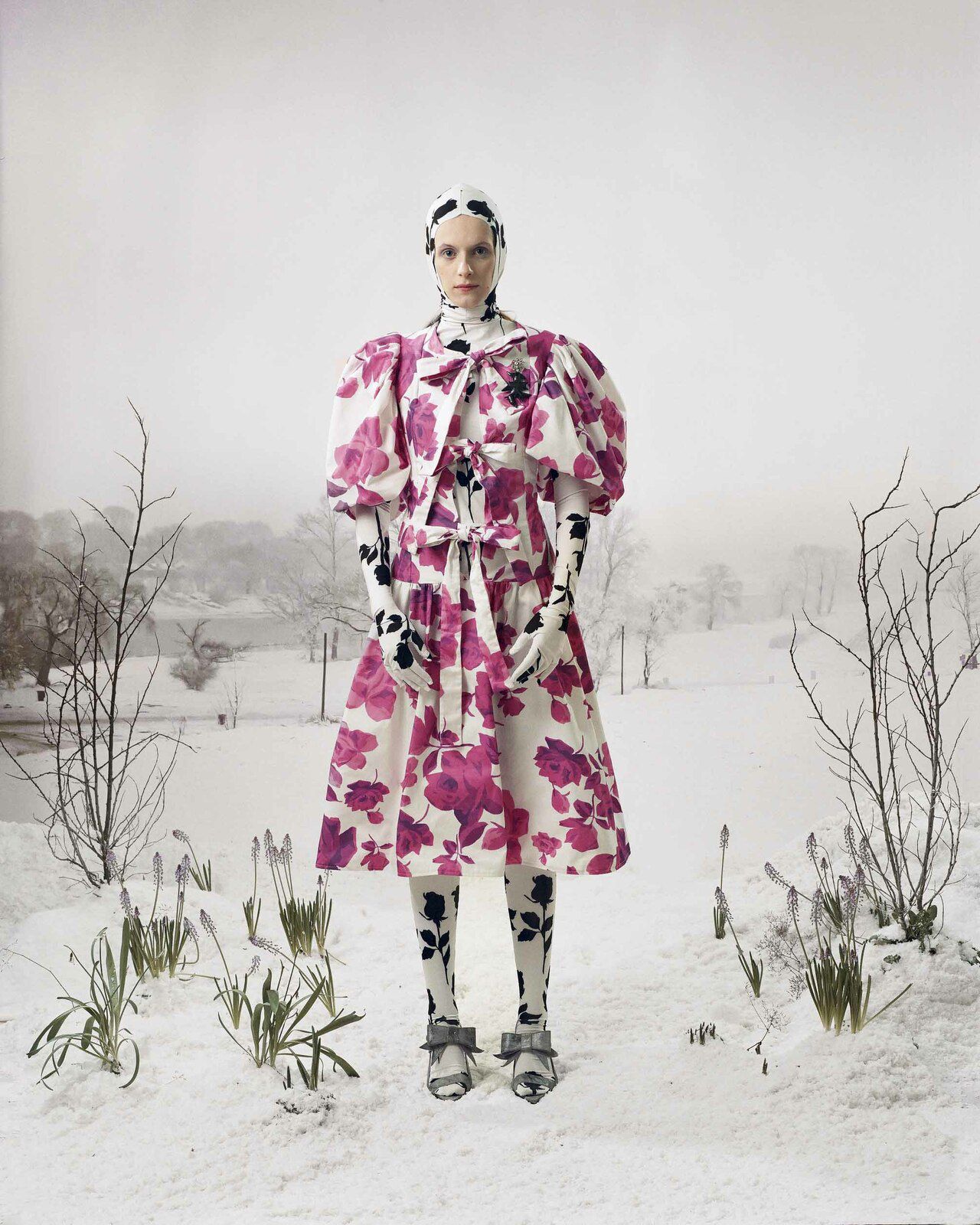 Florentina Leitner Fall/Winter 2021_22 collection, to discover.
Florentina Leitner uses film as the medium to showcase her FW 2021-2022 collection. The fashion film "The Royal Leitners", directed by Belgian director Athos Burez, provides a glimpse into the magic of her world, following the Leitner family through their maison. From green tents, to snowy landscapes - the film introduces you to her newspaper reading father and his Wienerdog companions, her eccentric, plant-loving grandmother, and a cadre of other interesting characters.

Key Winter pieces like faux-fur hats, coats and ski masks are central in her FW 2021-2022 collection. Floral prints and bright colors remain important for the brand, layered with printed bodysuits, puffy dresses and wrap skirts to create a dynamic and arresting aesthetic that is inspired by her Austrian family and childhood. Florentina Leitner created a collection dear to the designer's memories of innocent times.

"The Royal Leitners" also pays homage to Wes Anderson's movie "The Royal Tenenbaums". Film and fashion always walks hand-in-hand in Florentina Leitner's creations.
THE YOUNG DESIGNER
Antwerp based fashion and knitwear designer Florentina Leitner, wants to be fashion's newest ingenue. A fresh face on the scene, she launched her namesake brand at the end of 2020. The designer studied fashion design at the Royal Academy of Fine Arts Antwerp and obtained her master's degree last year. Young, brave and energy-filled, the brand's use of exciting prints and colorful textiles elevates your mood, and is the perfect brand to wear to your social escapades with your friends. Known for elegant cuts, fun accessories and innovative use of fabric, Florentina Leitner has quickly become a brand loved by celebrities and fashionistas all over the world.