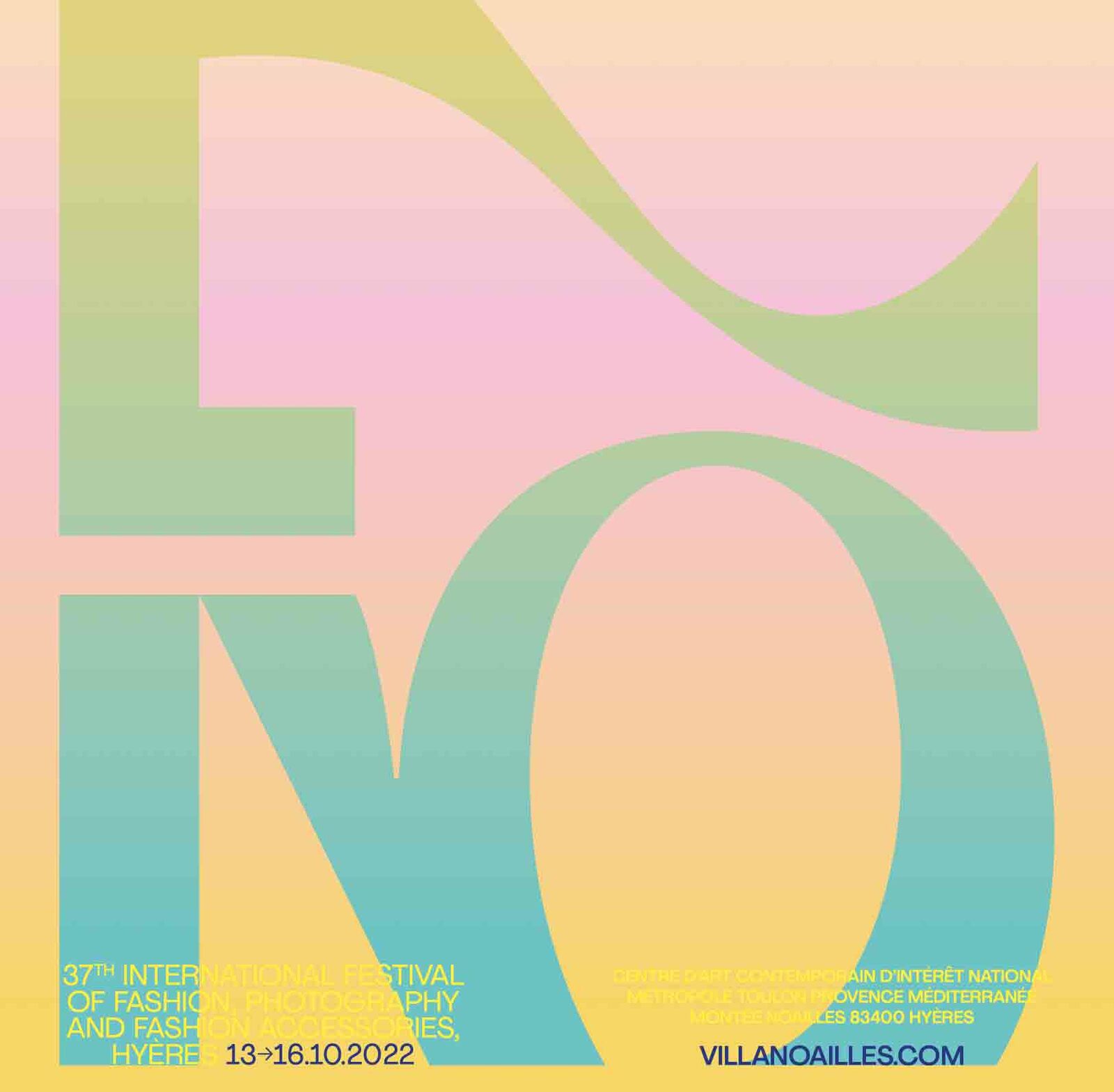 HYERES 37
Official selections Fashion, photography, fashion accessories competitions
jurys & finalists to discover.
The 37th edition of the International Festival of Fashion, Photography and Fashion accessories, Hyères, will take place between Thursday 13th and Sunday 16th October 2022 at the villa Noailles. The exhibitions will be open to the public until January 2023.
_______________________________________________________________
FASHION COMPETITION PRIZES
GRAND PRIX OF THE JURY PREMIÈRE VISION
THE le19M MÉTIERS D'ART PRIZE
MERCEDES-BENZ SUSTAINABILITY PRIZE
L'ATELIER DES MATIÈRES PRIZE (NEW)
*
PHOTOGRAPHY COMPETITION PRIZES

GRAND PRIX OF THE PHOTOGRAPHY JURY
AMERICAN VINTAGE PHOTOGRAPHY PRIZE
*
FASHION ACCESSORIES COMPETITION PRIZES
GRAND PRIX OF THE FASHION ACCESSORIES JURY
THE HERMÈS FASHION ACCESSORIES PRIZE
_______________________________________________________________ FASHION
The jury is composed of:
Glenn Martens
Creative director, Y/Project - Paris President of the jury and guest of honor
Christa Bösch & Cosima Gadient
Fashion designer, Ottolinger - Berlin
Max Colombie
Singer, composer, Oscar and the Wolf - Brussels
Ursina Gysi
Stylist
Frederik Heyman
Visual artist - Antwerp
Tiffany Hsu
Vice President of Womenswear & Kidswear Buying, Mytheresa - London
Sevdaliza
Musician
Eugénie Trochu
Head of Editorial Content, Vogue France - Paris
Mark Holgate
Fashion news director
Ifeanyi Okwuadi
Grand Prix of the jury Première Vision 2021 - London
The jury has chosen ten fashion designers from x nationalities. Their collections will be presented during 2 fashion shows, open to the public and to the professionnals, directed by Maida Grégory- Boina. The collections will also be presented in showrooms during the festival.
The finalists of the 2022 fashion competition are:
Priss Niinikoski
Finland Collection Femme
Jenny Hytönen
Finland Unisex
Alix Habran Jensen
France - Denmark Womenswear
Sini Saavala
Finland
Collection Femme
Tim Suessbauer
Germany Womenswear
Lora Sonney
France Womenswear
Fernando Miro et Alizée Loubet
Brazil Menswear
Valentin Lessner
Germany Menswear
Antonia Schreiter
Germany Unisex
Juha Vehmaanperä
Finland Menswear
_______________________________________________________________ PHOTOGRAPHY
The photography jury is composed of:
Pierre Debusschere
Photographer, director - Brussels President of the jury and guest of honor
Matthieu Blazy
Creative director, Bottega Veneta
Lucy Chadwick
Gallery director, Champ Lacombe - Biarritz
Rebecca Cuglietta
Studio manager, 254 Forest - Brussels
Carljin Jacobs
Photographer - Paris
Pauline de Montferrand
Digital Creative director, Parfume & Beauty - Paris
Pieter Mulier
Creative director, maison Alaïa - Paris
Evelyn Simons
Curator, Horst Arts & Music - Brussels
Emma Charrin & Olivier Muller
Grand Prix of the Photography jury 2021 - Marseilles, Brussels
The finalists of the 2022 photography competition are:
Emma June Roze
Belgium
Chiron Duong
Vietnam
Mathilda Olmi
Switzerland
Christopher Barraja
France
Rala Choi
Korea
Axel Auréjac
France
Clara Belleville
France
Alex Avgud
Russia
Adeline Care
France
Eleonora Strano
France / Italie
_______________________________________________________________ FASHION ACCESSORIES
The fashion accessories jury met in Paris at le19M, on January 28th, 2022 in order to choose the 10 finalists of the competition.
The jury is composed of:
Aska Yamashita
Creative director, Atelier Montex embroidery - Paris President of the jury and guest of honor
Mathieu Bassée
Creative director, Studio MTX - Paris
Alexandre Blanc
Designer, founder of the brand Alexandre Blanc - Paris
Eloi Chafaï
Designer, co-founder of Normal Studio - Montreuil
Yasmine Eslami
Designer, creator of the brand Yasmine Eslami - Paris
Émilie Hammen
Director of the CHANEL and le19M research chair on fashion savoir-faire , Institut Français de la Mode - Paris
Gianpaolo Pagni
Artist - Paris
Capucine Huguet
Grand Prix of the Fashion accessories jury 2021 - Paris
The finalists of the 2022 fashion accessories competition are:
Justine Gévas
France WOMENSWEAR
Lisa van Wersch
Germany WOMENSWEAR
Joshua Cannone
France MENSWEAR
Lee Le Prunennec
France MIXED
Louise Leï Wang
Switzerland WOMENSWEAR
Scylia Chevaux
France MIXED
Lola Mossino
France WOMENSWEAR
Mélissa Café
Switzerland MIXED
Bérénice Noël
France MIXED
Adèle Dentaletche
France MIXED
37TH INTERNATIONAL FESTIVAL
OF FASHION, PHOTOGRAPHY
AND FASHION ACCESSORIESJ,URY SELECTION
HYÈRES 13→16.10.2P0H2O2