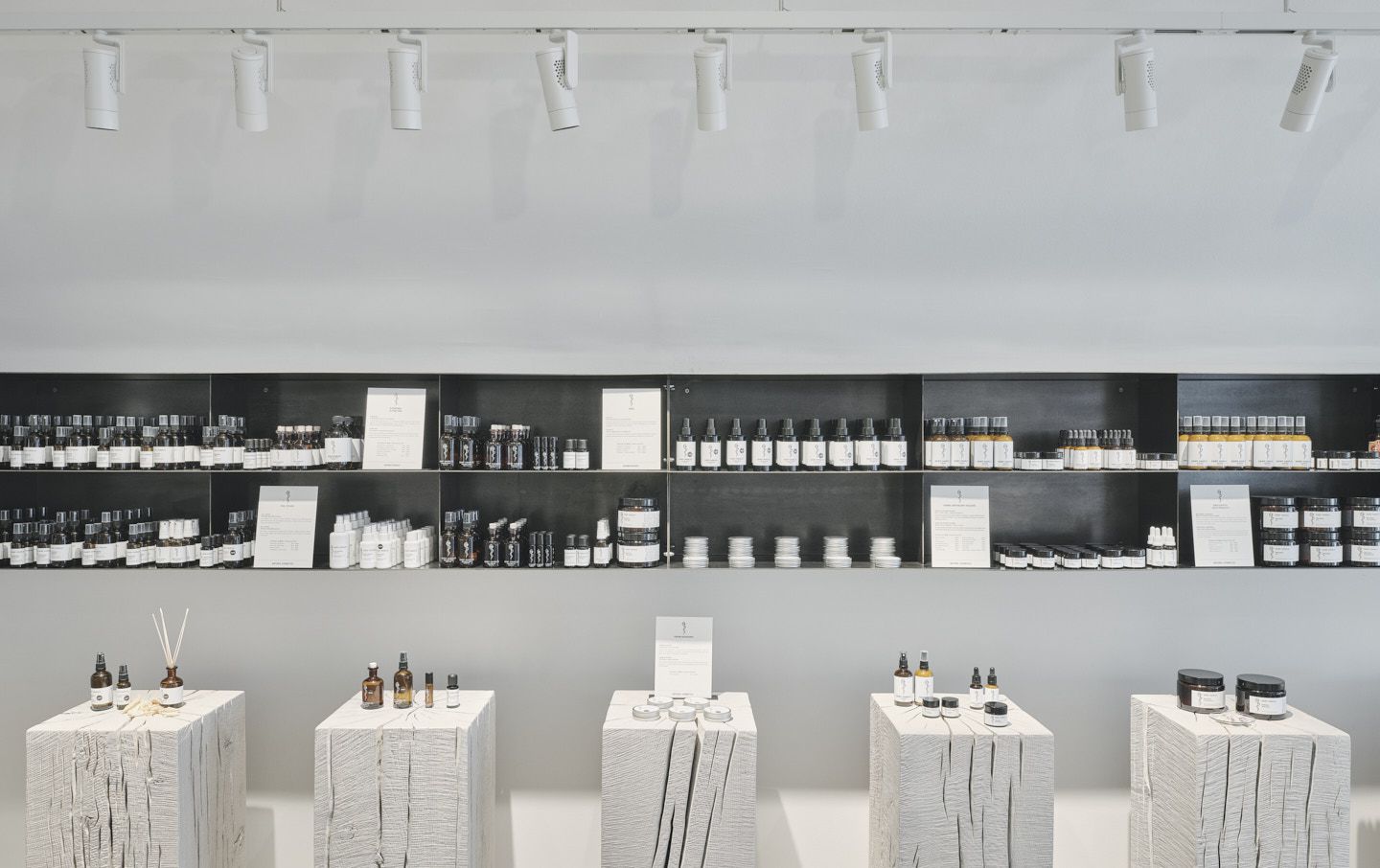 Vienna-based natural cosmetics brand Saint Charles opens a new store, designed by BURO KLK in the popular Austrian city of Salzburg. The design concept is tailored to the specific needs of the historical location and focuses on the brand's connection to nature, design and high-quality craftsmanship.
Founded more than 130 years ago, the brand has its philosophy deeply rooted in the traditional European Medicine. To highlight the long-lasting heritage, the reduced store design puts the high value of the wide product range first: Natural materials such as wood and raw steel do justice to the honest look of the brand.
To show the products in their best light, whitewashed pedestals by wood designer Stefan Knopp are arranged against the wall displaying different testers, while articles for sale are arrayed on steel shelves at eye level and close at hand. Two central counters were clad in cracked slip tiles by Matthias Kaiser at the heart of the shop. Each tile is handmade out of Styrian soil and wood fired in a traditional way.
Further moveable pedestals are placed in the center of the room and can be positioned closer to the shop windows, for instance outside business hours. The seamless Senso cast floor used throughout the entire store is produced on a vegetable basis of biopolymers without using crude oil ar heavy metals and is an eco-friendly alternative to the often seen cast concrete flooring.
Photography (c) David Schreyer