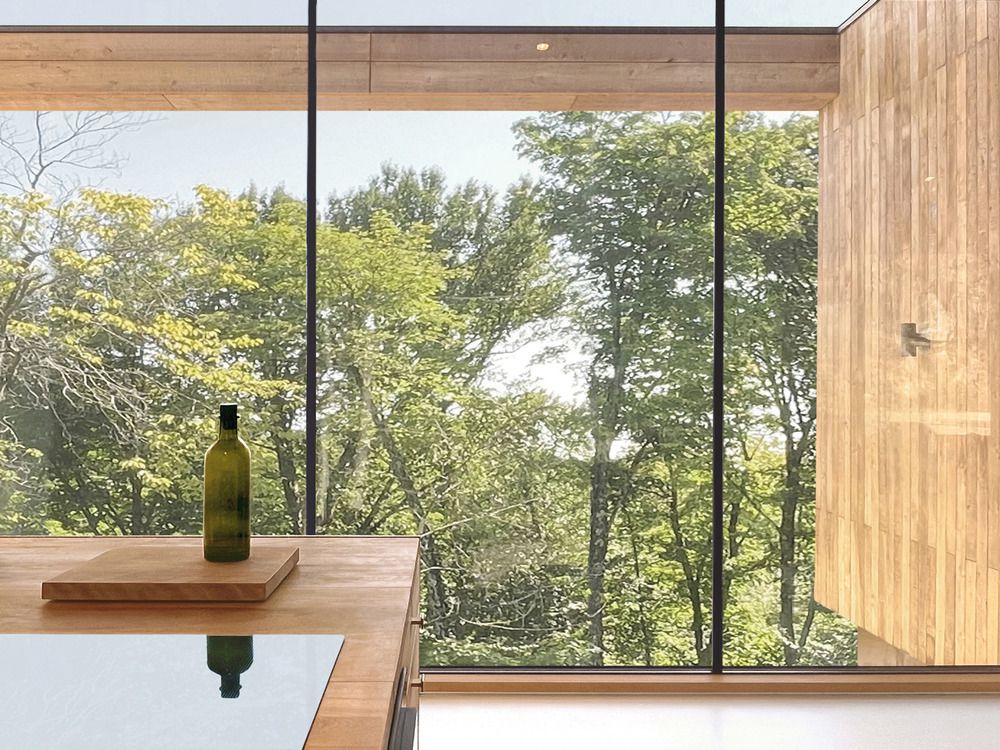 With La Cadrée Perchée, L'Empreinte Design Architecture offers constant interaction with the outdoors through a home that reflects light and frames a wild, rejuvenating, and inspiring environment. As a demonstration of symbiosis with nature, this achievement reflects the benefits of architecture on the well-being and mental health of users.
In the heart of a maple grove, high up in the mountains bordering Lac Franc in Morin-Heights, in the Laurentians region of Quebec, this 8-room, 2,100-square-foot residence was created by and for Pier-Olivier Lepage, founder of L'Empreinte Design Architecture. The entrepreneur's vision was to take advantage of the vital energy of nature on a daily basis.
"I spend a lot of time working from home," he explains. "However, I concentrate better when I feel connected to the outdoors. Otherwise, I am distracted by thoughts of going out to enjoy the outdoors."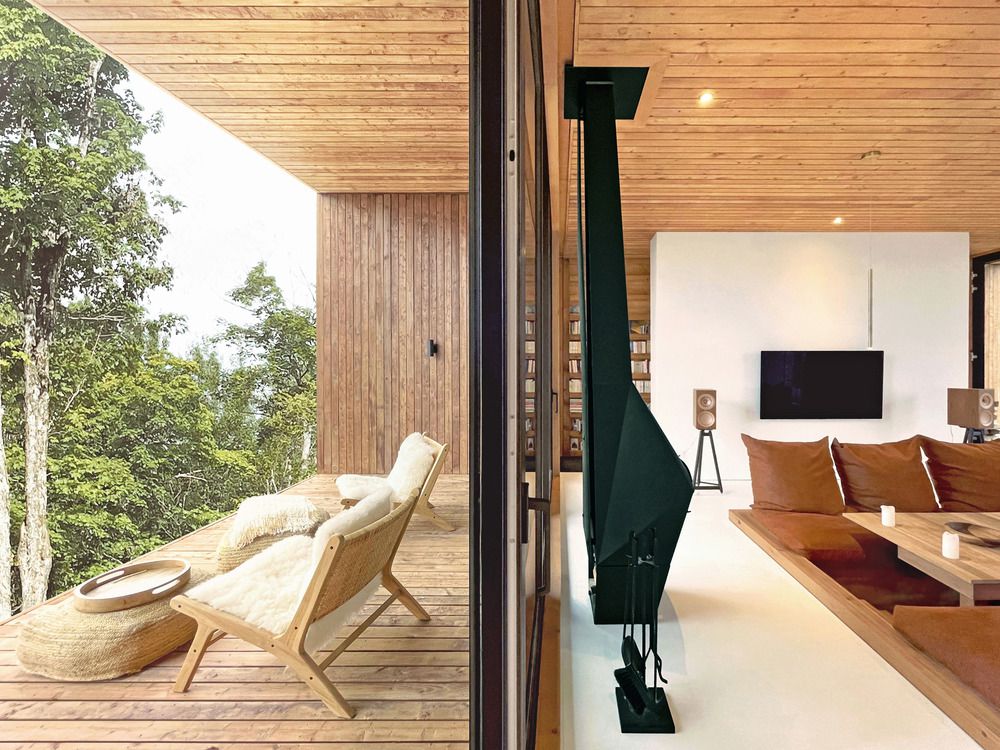 Technical sheet
Project Name: La Cadrée Perchée
Location: Morin-Heights, Qc, Canada
Project type: New construction - residential
Architecture and Design: L'Empreinte Design Architecture
Project Manager: Pier-Olivier Lepage
Suppliers: Alumilex (windows), Industries Dorr (interior doors), Noréa Foyers (fireplace), Goodfellow (treated wood), Ciot (plumbing)
Project completion date: August 2022
About L'Empreinte Design Architecture + lempreinte.ca
Founded in 2014, L'Empreinte Design Architecture is a workshop whose mission is to share the idea of ​​harmony between man and nature, in addition to building on the basis of simplicity and respect for the environment.
Photo credit: Pier-Olivier Lepage