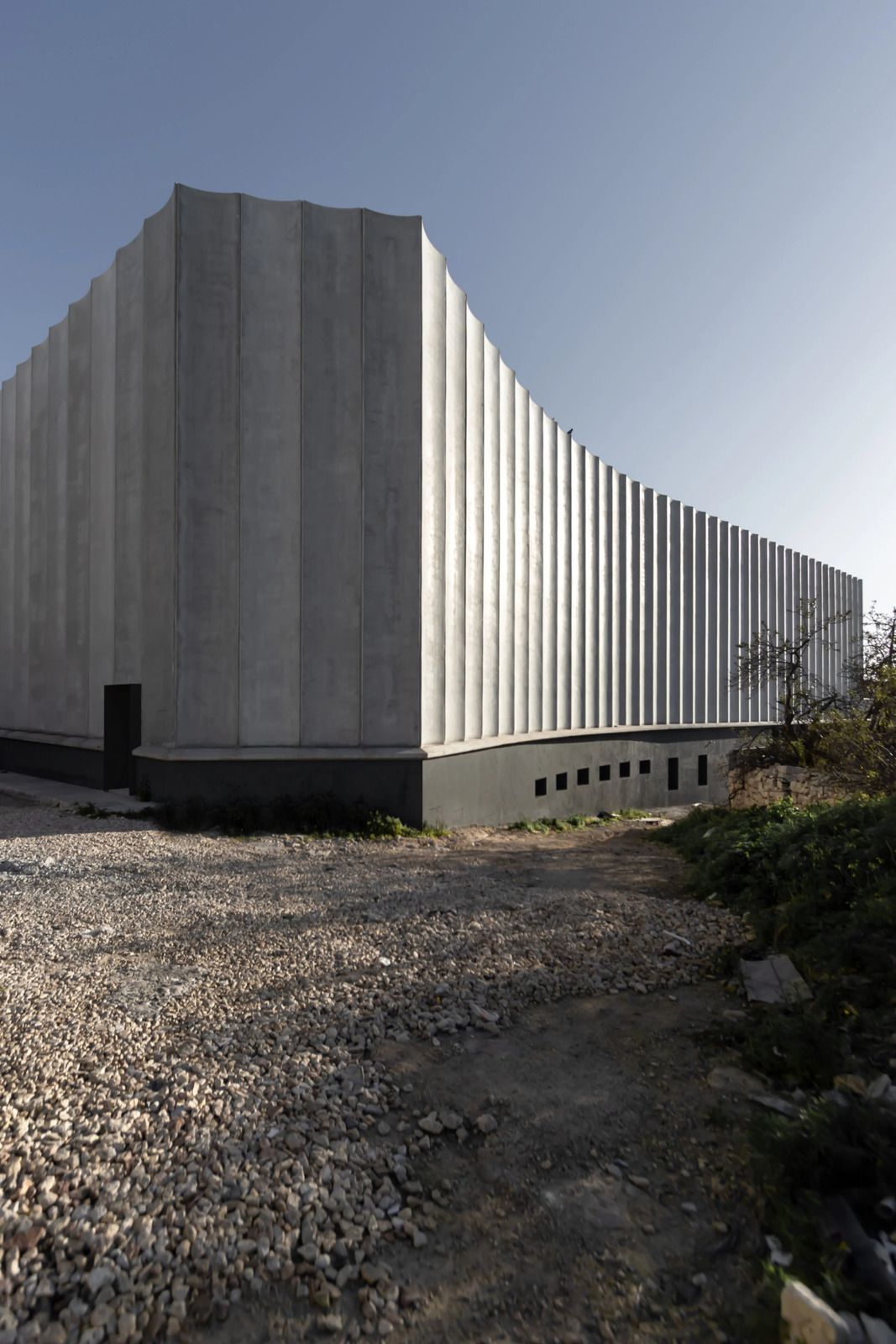 project: Saw Factory & Offices
location: Qormi, Malta
architecture: Chris Briffa Architects + chrisbriffa.com
typology: extension, offices, factory
area: 10 000 sq.m
year: 2021
photography: Hanna Briffa (c)
A 10,000sq.m extension to an existing furniture factory, all external walls were built out of precast concrete elements, which wrap the entire site perimeter with an elegant, ribbed, curtain-like veil.
The roof-top offices are built around light shafts and terraces, allowing natural light to pour in, landscaping to the working areas. The meeting rooms and client areas are naturally lit by warm chiaroscuro tones.
FR > Une extension de 10 000 m² d'une usine de meubles existante, tous les murs extérieurs ont été construits à partir d'éléments en béton préfabriqué, qui enveloppent tout le périmètre du site d'un élégant voile nervuré en forme de rideau.
Les bureaux sur le toit sont construits autour de puits de lumière et de terrasses, laissant entrer la lumière naturelle, aménageant les zones de travail. Les salles de réunion et les espaces clients sont naturellement éclairés par des tons chauds de clair-obscur.