"""-- //      une fois de plus + d'artistes: ++++++++++ :-)))
 un enfant du bled!   julien Jabre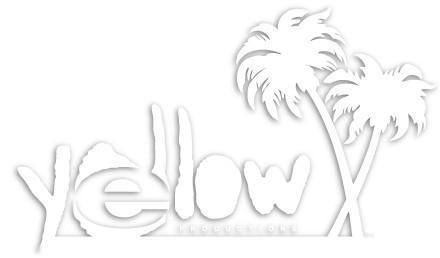 Il doit certainement traîner dans les maisons de disques des centaines d'albums en attente de contrat, que de gâchis!  Passant de DA en DA en espérant trouver enfin la bonne signature.
On s'y jette : Grégory, Deep et Julien Jabre  et en toile de fond Yellow production ( merci à Chris et Alain aujourd'hui chez Poussé).
L'un d'entre eux  - Julien -  sexy, doué, discret et efficace ;  on a tant rêvé d'un succès mérité : une house tout à son image .
On commencera par son "Sun is back" véritable poème annonçant le  printemps: si ça donne pas envie de faire l'amour!
On continue sur son "Yalopa" : on pense alors à la portée de musique mystérieusement inscrite sur la façade bétonneuse de cette abbaye unique de  Le Corbusier pas très loin de Lyon ; bref un message pour les nouvelles générations.
On finit - enfin pour quelques instants - sur  " les enfants du bled " parce que nos racines sont indispensables!
Alors Julien  on attend cet album.....
En attendant régalez-vous avec tout ça, sans modération!
    Aksel Schaufler mais c'est imprononçable!  
On ne parlera pas de lui, je ne le connais pas, on sait très peu de chose de lui....
Il a 30 ans à peine, le mieux c est encore d'écouter.
C'est rond,c'est profond,ça tourne ,ça boucle,ça craque,ça crache.....
C'est puissant et fragile à la fois, à l'imagine de ce garçon en fait.
Ca sent la pop dégoulinante de basses puissantes, fallait être au milieu du rex pour ressentir - là , à l'intérieur - la puissance de ce sublime et interminable remix de nos chouchous de M83 le "Don't Save Us From The Flames (Superpitcher Remix)" :  10 min 26  de bonheur!
Il est un peu le spécialiste des remix mélancoliques : The Difference It Makes (Superpitcher Mix),  I Walk (Superpitcher Schaffel Mix) , Evan and Chan (Superpitcher Ko),  Krokus (Superpitcher Rmx).
On imagine facilement :  la fin d'un festival d'été, il est 8h28 , le soleil donne déjà depuis longtemps. Une vielle cité de pêcheurs, un bar de Fado , du sable et des vagues , 2 enceintes & un retour .... Et comme enivrés par ces boucles infernales , une horde  de danseurs infatigables - refusant le sommeil - se dandinent au son d'un des meilleurs acteurs du label Kompakt.
Il fait chaud ,les gens sont beaux, on est heureux.......