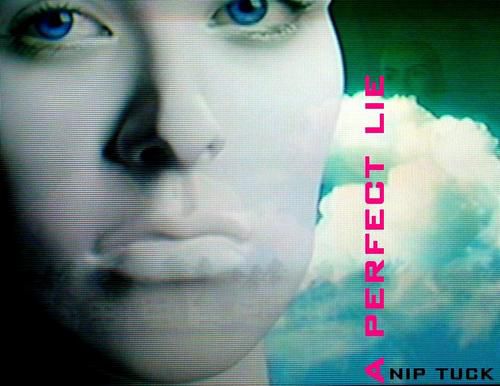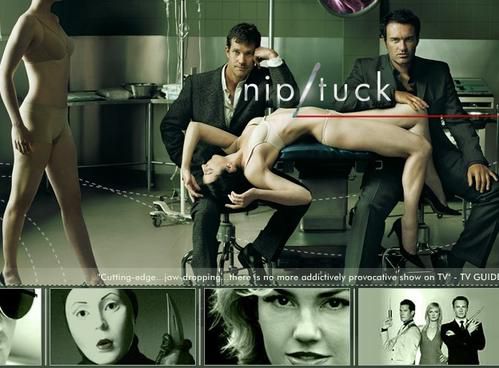 remis a jour : avril 2006
une série tout a fait étonnante, et en phase complète avec la réalité actuelle
 !
 allez y jeter un petit coup d'oeil ! Elle vient dailleurs de recevoir "a big AWARD"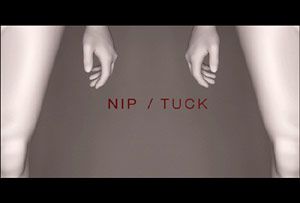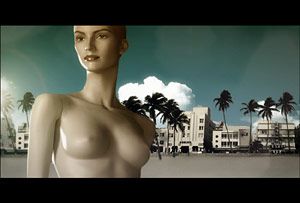 une musique sublime, surtout la chanson thème de la série
en question : "A PERFECT LIE"
gabriel&dresden remix
Matthaeus credits Ryan Murphy, the creator of the show Nip Tuck, for the freedom that led to this unique title sequence.

"He wanted something that was unusual to the industry," says Matthaeus. "The typical thing television does is what I call the turn-and-look treatment of the stars. He wanted something that was conceptual. He thought Nip Tuck was a look into this incredible, lurid, obsession we have, as a society, with appearance over substance."

The sequence hyperbolizes that obsession by using mannequins whose hands sometimes twitch and whose eyes occasionally open. To produce the effect, Digital Kitchen employed mannequins and animation, rather than live models made up to look like dolls. The result emphasizes the highly plastic and superficial nature of the show's characters.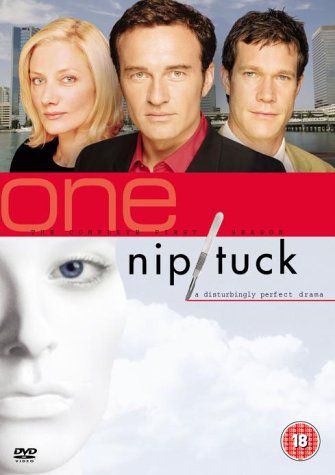 "[Murphy] said every show reveals something that is ultimately disturbing underneath. That mixing between what is real and what is human is what we tried to hit with that sequence," says Matthaeus.
©2005 Coyne & Blanchard, Inc. All Rights Reserved.