Toyo ito [ 豊雄 伊東 ] tod's building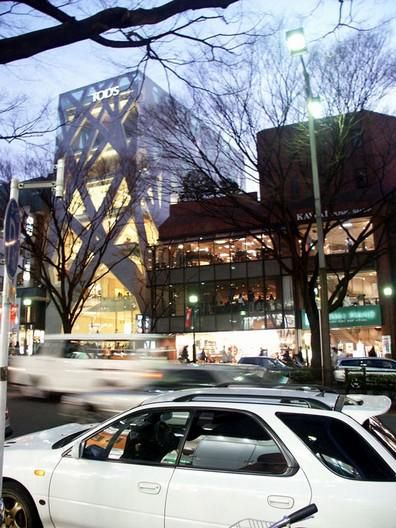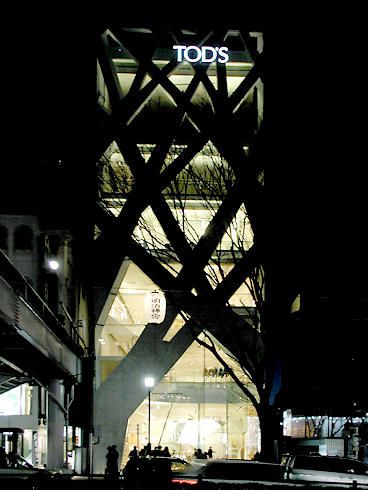 Et oui, nous voilà de nouveau à parler de cet architecte japonais fabuleux ! Dans l'un de nos articles précédents, nous l'avions présenté, notamment avec l'un de ses  projet visible at. :
http://ustidesigner.over-blog.com/article-298689.html
Cette fois ci, c'est avec le tod's édifice ! Dont vous pourrez consulter bon nombre d'images sur les liens qui suivent :
LINK: Tod's / www.tods.com
LINK: Toyo Ito / http://www.c-channel.com/c00088/index_en.html
http://architettura.supereva.com/architetture/20050109/ TRES BON ARTICLE !!!!! http://www.wirednewyork.com/forum/showthread.php?t=6501 
http://www.vg-architecture.be/
« Toyo Ito va toujours au bout de ses recherches architecturales. Réceptif aux phénomènes qui bouleversent sans cesse la société contemporaine, chaque projet est pour lui l'occasion d'une invention, d'une exploration ou d'une question nouvelle »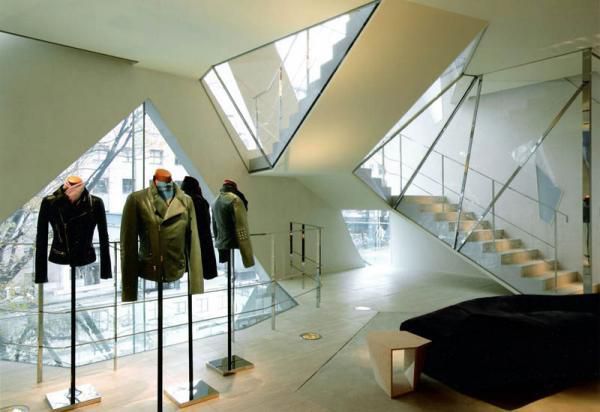 "Création d'espaces souples et malléables, les espaces minimalistes et le traitement en blanc des intérieurs marqueront fortement Ito, mettant les techniques les plus novatrices au service de lignes architecturales épurées, Toyo Ito réussit à créer une impression de légèreté et de progrès mais aussi de fragilité et d'évolution "
http://nezumi.dumousseau.free.fr/japon/itotoyo.htm 
J'ai pour ma part feuilleté et REfeuillete le numéro spécial de « elcroquis » magazine qui retrace sa carrière architecturale jusqu'à  maintenant. Un ouvrage de référence qui vous donnera une ample vision de ces travaux, via de très belles images, des plans et coupes très détaillés, en espagnol ou anglais ! avec un listing de ses travaux et des photos !
http://www.elcroquis.es/MagazineDetail.aspx?magazinesId=22&lang=es
"Nearly in the same moment in which the light of the corridor he penetrated of blow in the room buia, we slipped within the wall. It was cold and glutinous as an immense gelatin. I had to hold the labbra very tight because he did not enter to me in mouth. Things from crazy, I thought, I was passing through a wall in order to move to me from a place to an other. And the beautiful one was that me it seemed the more natural thing of the world.
(...) when I reopened the eyes, I found again myself from the other part, in bottom to the sink

."
[Haruki Murakami, the bird that turned the lives of the world , Shinchosa, Tokyo, 1994, p. 295. ]
 

 

TOD´S OMOTESANDO BUILDING
Tokyo, Japan, 2002/2004

place:
Jimgumae, Shibuya-ku, Tokyo, Japan

customer:
Holpaf B.V.

architect:
Toyo Ito & Associates, Architects

structures: Structural Design Office Oak Inc.
systems: ES Associates
contractor: Takenaka Corporation
main structure: RC construction

dimensions:
surface lottery: 516.23 mq.
built up surface: 410.55 mq.
surface total: 2545.40 mq.

dates:
planning: March 2002-July 2003
completion: November 2004